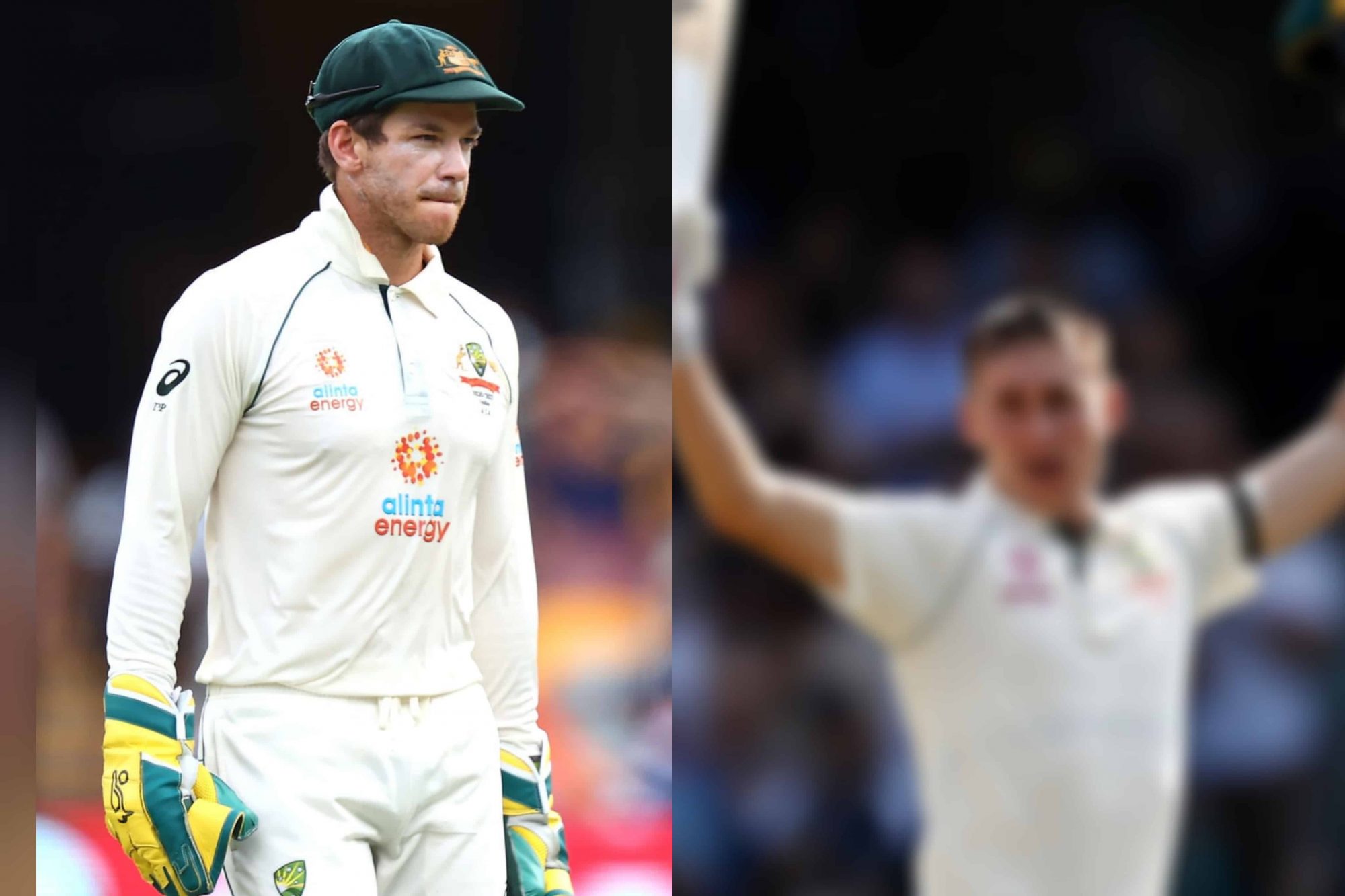 Tim Paine | Source: Twitter
Incumbent Australia Test skipper Tim Paine is looking forward to the much-anticipated Ashes series against England later this year, which is going to be a huge test for him and his team.
The Australian Test skipper feels England will put out a completely different side when the two sides square off during the Ashes, admitting he didn't pay much attention to the recent series.
Paine has faced massive criticism since losing a second consecutive home series to India earlier this year and failing to make it to the final of the World Test Championship. Paine knows his time as at Australian captain is limited now and there is already a lot of talk surrounding who would take over as the next Aussie Test captain.
While Steve Smith is emerging as the strongest contender to get the job back, there are many who feels that it will be a step back for Australian cricket. Vice-captain and pace bowling spearhead Pat Cummins is a natural choice for Paine's successor.
However, Paine has already made his choice and backed Marnus Labuschagne to take over the captaincy of the team in the coming years. Paine has said that top-order batsman Marnus Labuschagne can become a future captain as his natural leadership qualities make him an excellent fit for the role.
"I think he'd be a good (leader)," Paine told reporters from Brisbane on Monday.
"Marnus is a great thinker of the game. He's a good team man, he's got so much enthusiasm for his team and the game," said Paine.
Paine is highly impressed by Labuschagne's tactics and enthusiasm. He expects Labuschagne to play a more prominent role in the team in near future.
"With Marnus, it's about him evolving into leading more and being more of a leader. He's come into our group and been a really infectious, energetic guy, which has been fantastic for our team. Still, I think in terms of our cricket team improving and Marnus evolving, I think in the next couple of years, we'll definitely see him take the step up," said Paine.