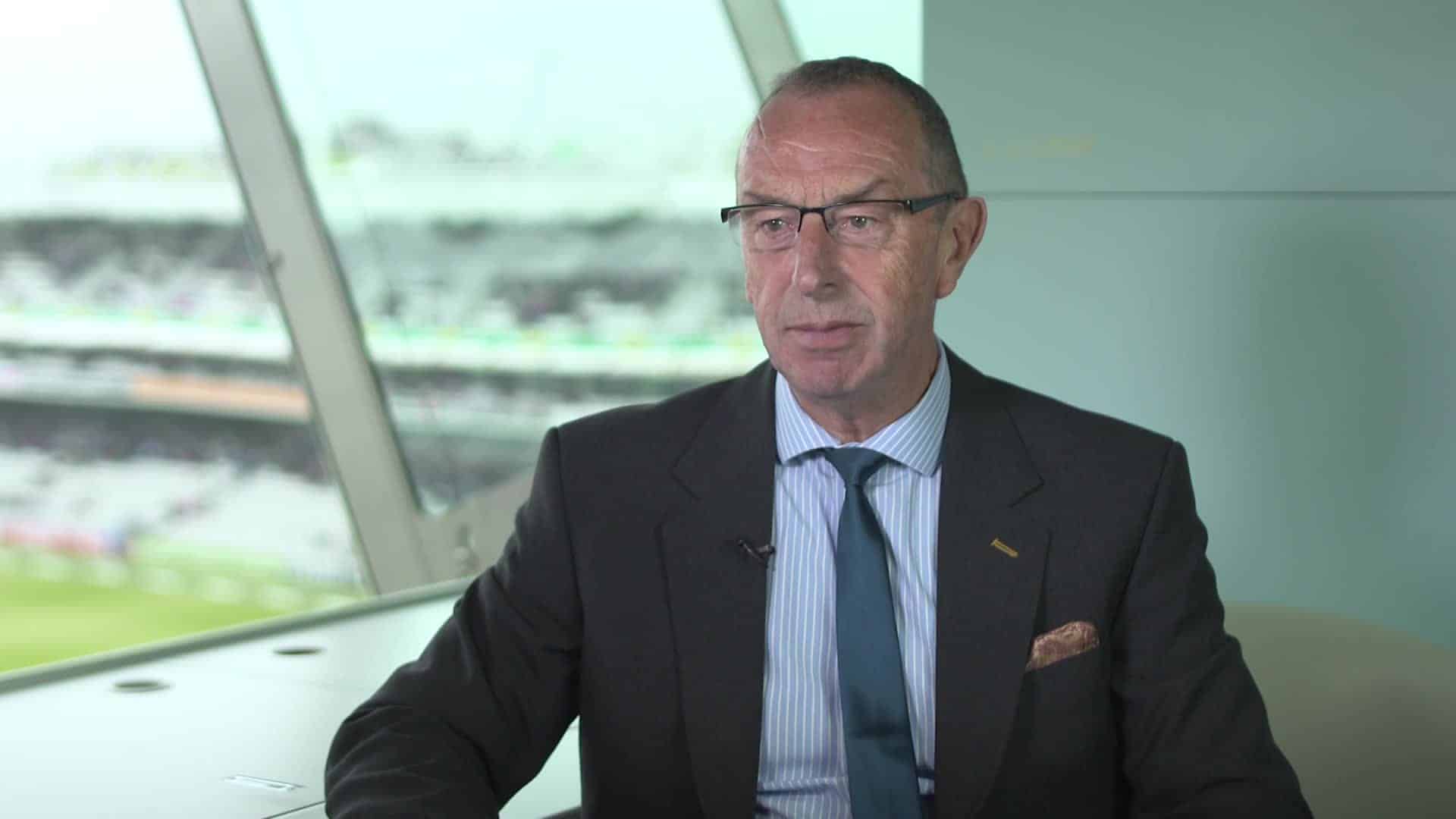 David Llyod | Image: Twitter
The former England cricketer David Llyod slammed the Australian captain Tim Paine for his unbefitting behaviour with R Ashwin in the third Test. During the final day's play when the visitors were chasing 407 runs, Paine started distracting R Ashwin with his words. He even abused him and called him "d***head".
The words that Paine used in the banter didn't go well with many as he is now facing criticism around the world. Llyod said that Paine has to transform himself to set an example for the rest of his teammates. The current commentator clearly said that he wouldn't hold any respect for those, who talked to him in the way Paine did to Ashwin in the third Test.
"It's up to Paine now to control his players, but first he has to set an example. Put it like this: if someone had talked to me like he did to Ravichandran Ashwin, I'd have lost all respect for them. The way he was carrying on behind the stumps left me flabbergasted," Lloyd wrote in his column for The Daily Mail.
"I played the game for two decades, and sledging didn't really exist. People go on about Ian Chappell and his Australia team, but what the likes of Dennis Lillee and Jeff Thomson said to us was just banter. They never said anything that made me not want to have a beer with them after the game," he stated.
Lloyd further said that the ball-tampering incident should have opened their eyes. But as per him, instead of learning, the Aussies are repeating their mistakes. Here it is worth mentioning that not only Paine but Steve Smith is also being criticised for erasing the guard mark of Rishabh Pant during the tea break in the third Test.
"You'd have thought the Australians would watch their Ps and Qs after that farce with the sandpaper. But they just don't seem to learn. What on earth is wrong with them?" Lloyd added.