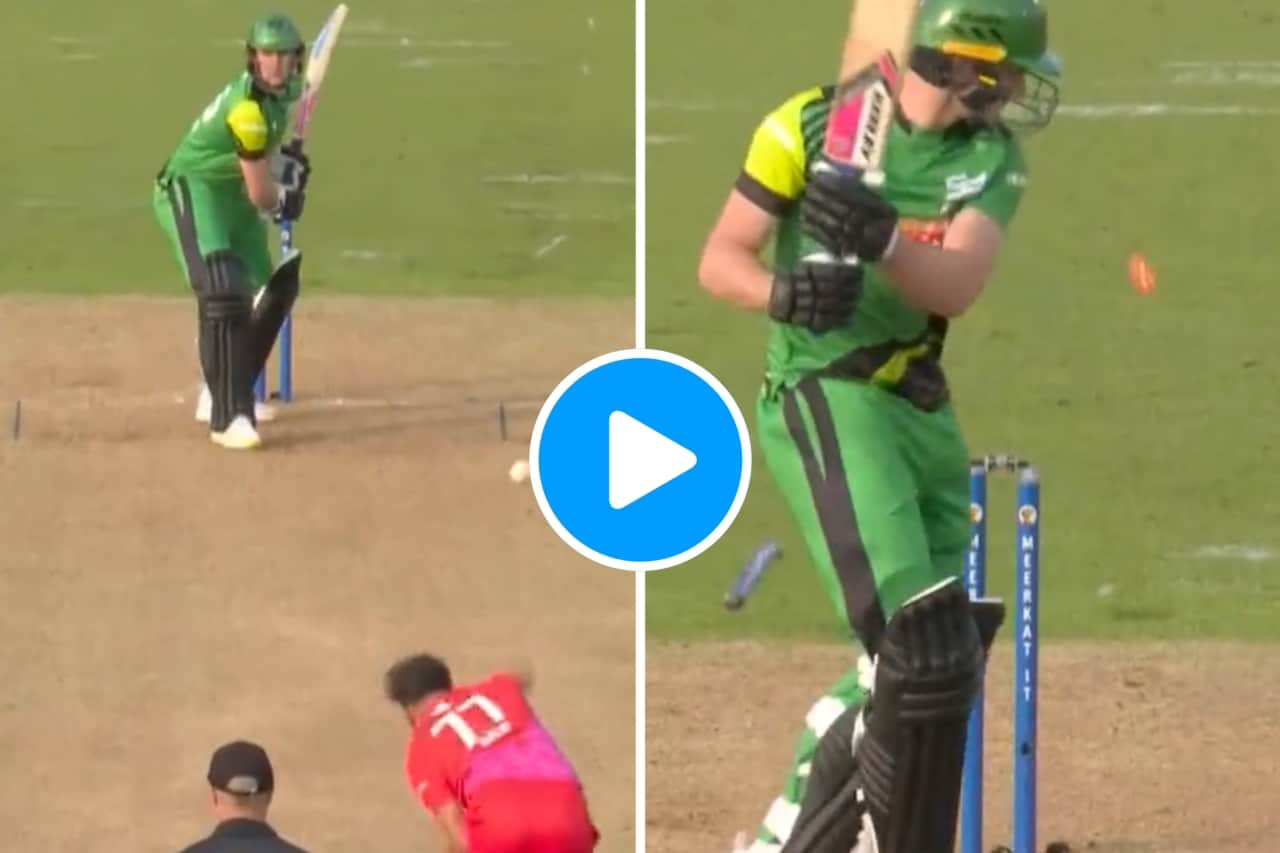 Haris Rauf Spellbinding Delivery Sends Gary Garton back to pavilion | Source: Twitter
The Welsh Fire's pace duo, Shaheen Shah Afridi and Haris Rauf were unstoppable in The Hundred match against Southern Brave, particularly Rauf, who took three wickets and helped limit the opposition to a modest total of 148 runs in the stipulated 100 balls.
Rauf's heroics were on full display as he provided the breakthrough for Welsh Fire in the sixth over, dismissing the dangerous Souther Brave opener, Fin Allen, who had scored 21 runs. Later in the 9th over, he bowled an exquisite delivery that sent Gary Garton's off-stump for a stroll.
The Pakistan speedster bowled a perfect length delivery, angling it sharply towards the stumps. Garton's attempt to drive without foot movement proved futile as the ball sneaked past the inside edge of the bat, ultimately rattling the off-stump, which went wandering.
Watch Video: Haris Rauf's Magical Delivery Sends Off Stump for a Stroll
Later, he took the wicket of Jame Fuller, finishing his spell with three wickets in just 20 balls and an economy rate of 6.75. The remaining bowlers, including Shaheen Shah Afridi, David Willey, David Payne, and Roelof Van Der Merwe, each claimed one wicket.