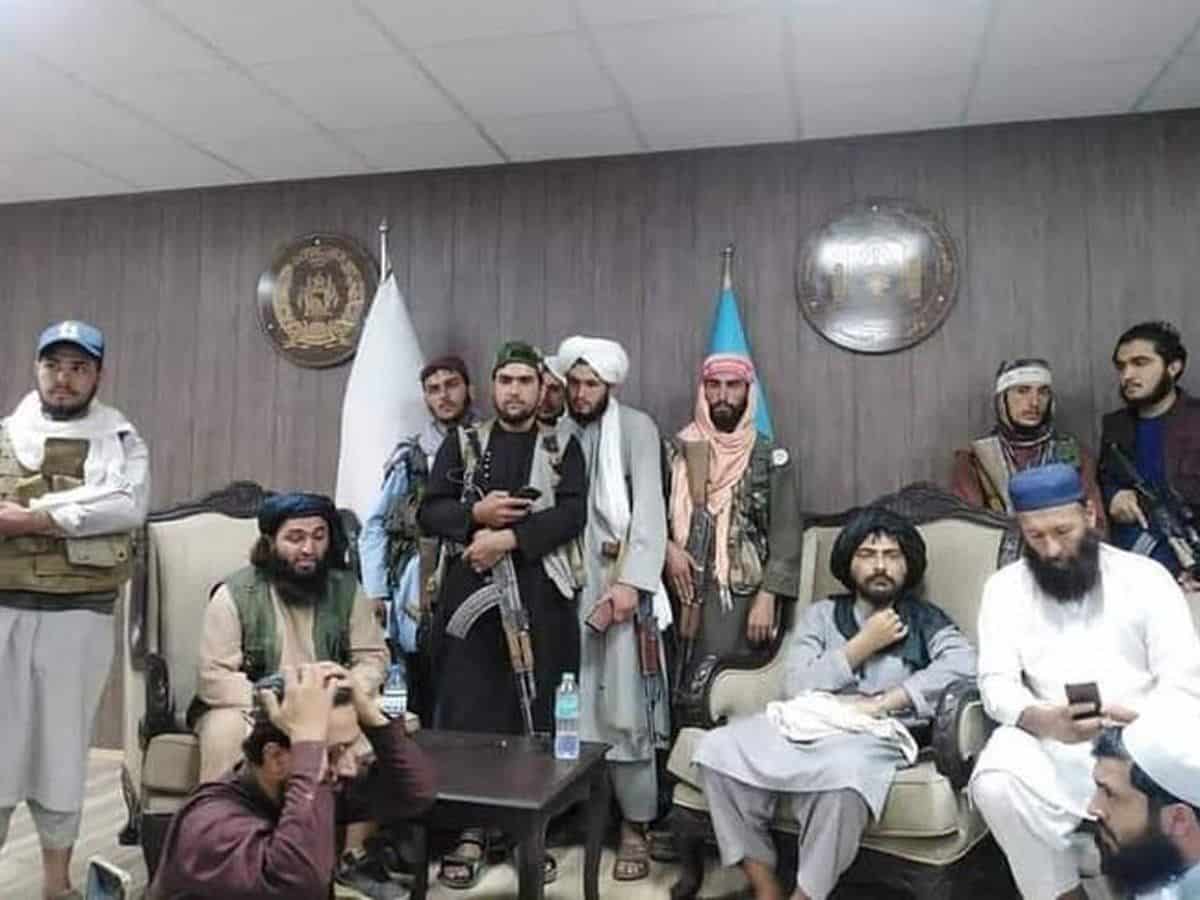 The Taliban fighters were accompanied by ex-cricketer Abdullah Mazari at the ACB headquarters | Source: TimesNow
Afghanistan's cricket activities are set to go ahead as scheduled, despite the surrounding uncertainty following the Taliban's takeover of the country. They will they part in the upcoming T20 World without any interruption.
According to the reports coming, men from the Taliban recently reached Afghanistan Cricket Board (ACB) headquarters on Thursday. The former cricketer Abdullah Mazari who played two ODIs for the country took them to their visit to the board's office.
A picture has recently gone viral on social media, in which Taliban men could be seen overtaking the conference hall of the Afghanistan Cricket Board. Later, the CEO of ACB Hamid Shinwari confirmed that the Taliban loves cricket and their players won't suffer amid the takeover of the country.
Hamid had also assured the safety of the players' families. Earlier, Rashid Khan expressed his concern for his family from the UK. He is currently playing The Hundred in England.
"Taliban loves cricket. They have supported us since the beginning. They did not interfere in our activities. I don't see any interference and expect support so that our cricket can move forward. We have got an active chairman, I remain CEO until further notice," Hamid had said.
A few days ago, the Afghanistan team's cricket manager Hikmat Hassan had assured that Afghanistan will feature in the upcoming T20 World Cup in the UAE. He even cleared that the upcoming series against Pakistan and Sri Lanka will go smooth without any interruption.
"Yes, we will play in the T20 World Cup. The preparations are on and the available players will be back to training in Kabul in the next few days. We are looking for a venue for the tri-series involving Australia and West Indies and that will be the best preparation for the showpiece event. We are speaking to some countries like Sri Lanka and also I think Malaysia. Let's see how that pans out.
"We are already set to play Pakistan in Hambantota and that series is also on. Also, we are planning to go ahead with the domestic T20 tournament which shall boost preparations for the players ahead of the T20 World Cup," Hassan had said.