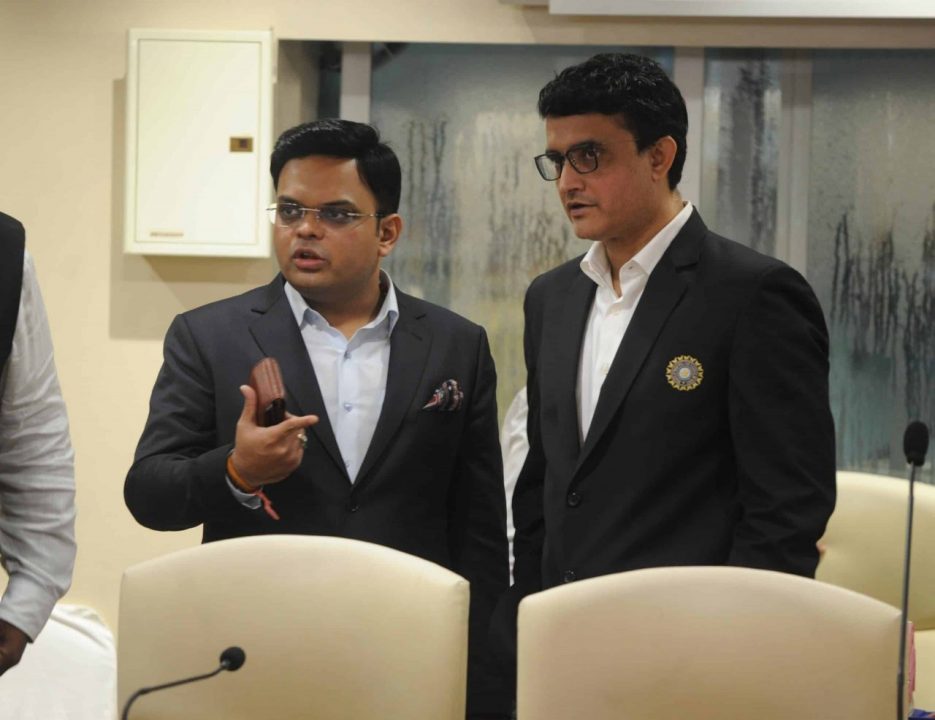 Sourav Ganguly & Jay Shah | Source: Twitter
The Supreme Court, on Wednesday, postponed the ruling on the continuation of BCCI president Sourav Ganguly, secretary Jay Shah, and joint secretary Jayesh George, whose terms have got over, to the third week of January.
The Board of Control for Cricket in India (BCCI) has filed an application in the top court, seeking crucial amendments to the Supreme Court-approved constitution, framed by an SC-appointed Lodha Committee.
The court on Wednesday asked the case to be listed in the third week of January. "A substantial number of applications were disposed of by the court today. A large number of cases that were related to funds have become infructuous while the court said that in the state cricket associations were the amicus curiae (Narasimha) had successfully mediated and helped their hold elections, like Karnataka, were also disposed of," Narasimha told IANS after the hearing.
"Only some cases remain, and the court asked these to be listed in the third week of January. The BCCI application seeking amendments to its constitution was not taken up today," he said.
It means that Ganguly, Shah, and George would continue in the chair in 2021, despite their terms having got over the past few months. Interestingly, the BCCI will be having its Annual General Body Meeting (AGM) on December 24, and Ganguly would chair that meeting, with Shah and George in attendance.
But both Ganguly and Shah have been running the BCCI despite there tenures coming to an end in July and May 2020 respectively.
The new BCCI constitution makes it mandatory for its office-bearers – President, Vice-president, Secretary, Joint Secretary, and Treasurer – to go into a three-year cooling-off period after being in the chair for six consecutive years, either in the BCCI or its affiliate state associations, or a combination of both.