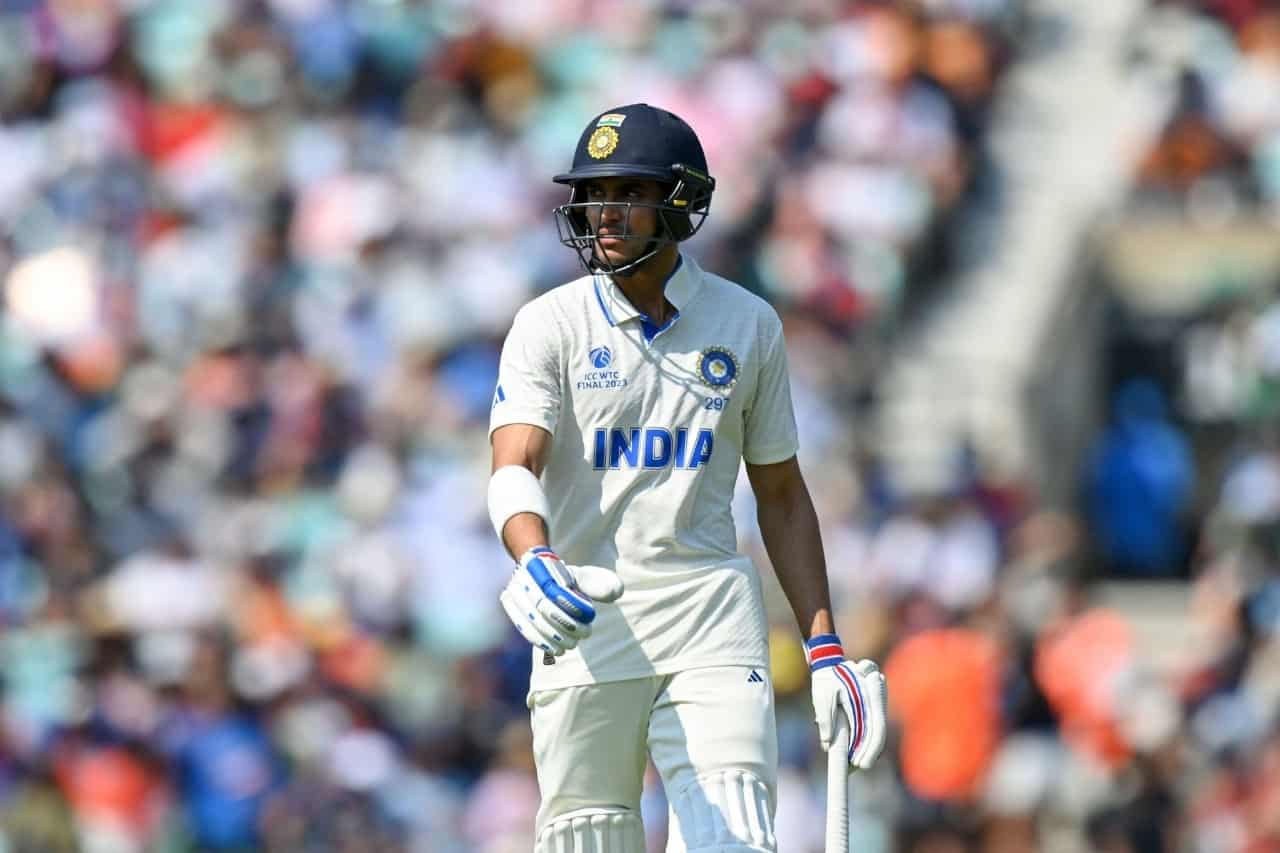 Shubman Gill | Source: Twitter
Team India opener Shubman Gill has been fined 15 per cent of his match fee for breaching Level 1 of the ICC Code of Conduct for his public criticism of umpire Richard Kettleborough's decision regarding the contentious catch by Cameron Green during the World Test Championship (WTC) Final.
Gill was found to have breached Article 2.7 of the ICC Code of Conduct for Players and Player Support Personnel, which states:
"public criticism of, or inappropriate comment in relation to an incident occurring in an international match."
Furthermore, Shubman Gill's disciplinary record has been updated with one demerit point, representing his initial violation within a 24-month span.
What transpired between Shubman Gill and Cameron Green?
While chasing 444 runs for win, India had a flying start as they added 41 without any loss within the first seven overs. However, their momentum took a hit in the eighth over when Shubman Gill was dismissed on 18 by Scott Boland.
Gill edged an outside off delivery to Cameron Green, who was stationed at slip cordon and stretched his arm completely to grab the ball. However, replays indicated a possibility of the ball touching the ground during the catch.
Following the on-field umpire's referral, the decision was referred to third umpire Richard Kettleborough, who reviewed the replays and ultimately sided with Australia, leaving Shubman Gill and Indian captain Rohit Sharma stunned.
Following the incident, Gill took to social media to voice his disappointment, sharing a screengrab of Green's controversial catch and using an 'applauding' emoji in his Instagram story. Later, he also tweeted a photo of Cameron Green's catch in which the ball appeared to touch the ground.
🔎🔎🤦🏻‍♂️ pic.twitter.com/pOnHYfgb6L

— Shubman Gill (@ShubmanGill) June 10, 2023
Apart from this, India have been fined 100 per cent of their match fee and Australia 80 per cent of their match fee for maintaining slow over-rates in the ICC World Test Championship 2021-23 Final at The Oval.