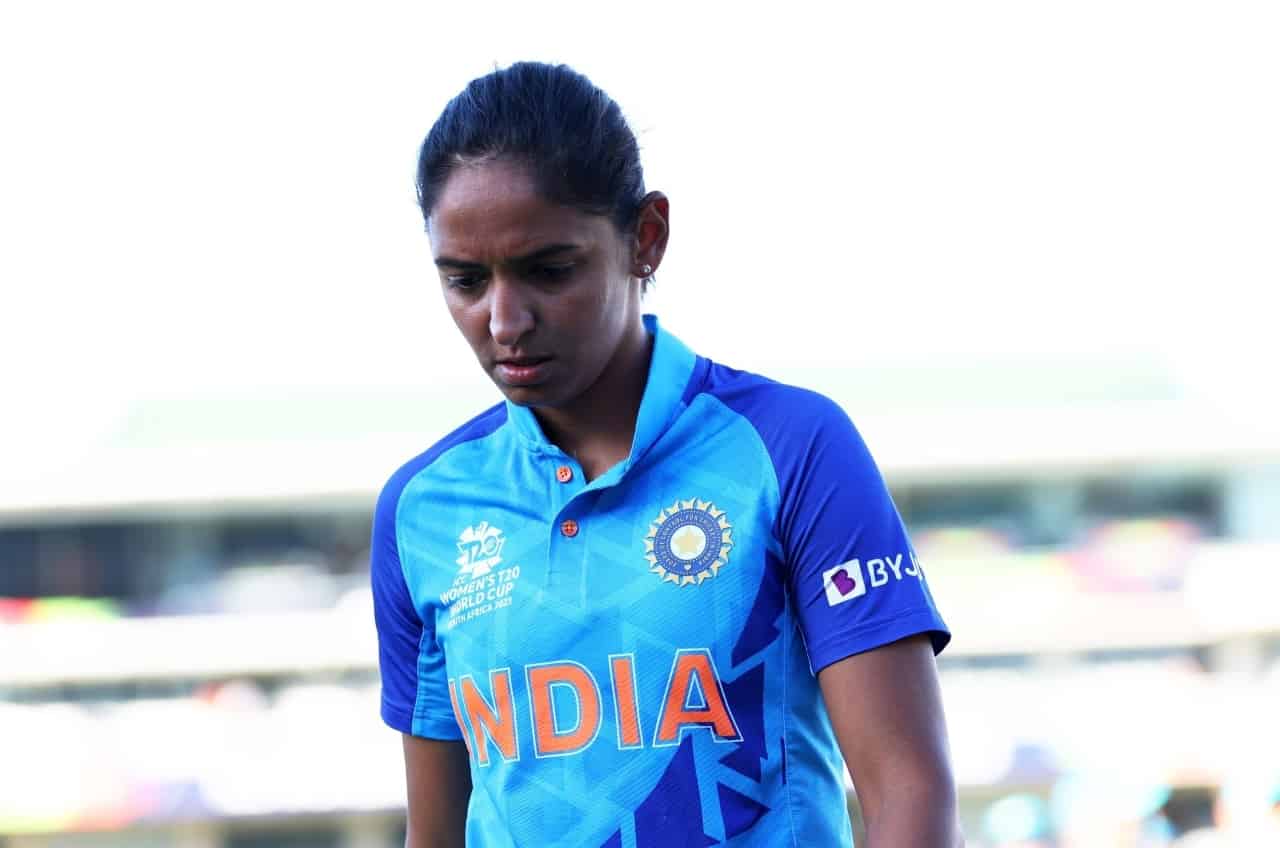 Harmanpreet Kaur | Source: Twitter
The former Indian cricketer Madan Lal has criticized India Women's captain Harmanpreet Kaur for her behaviour during the third ODI against Bangladesh on Saturday, July 22.
India's 1983 World Cup-winning all-rounder, Madan Lal, strongly condemned her actions and labelled it as "pathetic," calling for the BCCI to take immediate disciplinary action.
The third and deciding ODI match against Bangladesh Women's team took a dramatic turn when Harmanpreet Kaur was controversially given out by the umpire.
Unhappy with the decision, she displayed her frustration by angrily hitting the stumps with her bat and, as she left the field, responded with a thumbs-up sign to the cheering crowd.
Adding to the controversy, in the post-match photo session with both teams, she is said to have asked the Bangladesh captain Nigar Sultana to bring the umpires along, implying that the umpires were favouring the home team.
Sharing his views on Harmanpreet's actions, Madan Lal wrote on Twitter:
"Harmanpreet's behaviour against the Bangladesh women's team was pathetic. She is not bigger than the game. She got a very bad name for Indian cricket. BCCI should take very strict disciplinary action."
Earlier, Nigar Sultan, had lashed out at Harmanpreet Kaur for her actions and conduct during the match, as well as the post-match ceremony. Here's what the Bangladesh Women's captain said:
"It is totally her problem. I have nothing to do with it. As a player, she could have shown better manners. I can't tell you what happened, but it didn't feel right to be there (for the photo session) with my team. It wasn't the right environment. That's why we went back. Cricket is a game of discipline and respect."
As per a report on Cricbuzz, Harmanpreet has been fined 75 percent of her match fee and handed four demerit points for her conduct in the third ODI.