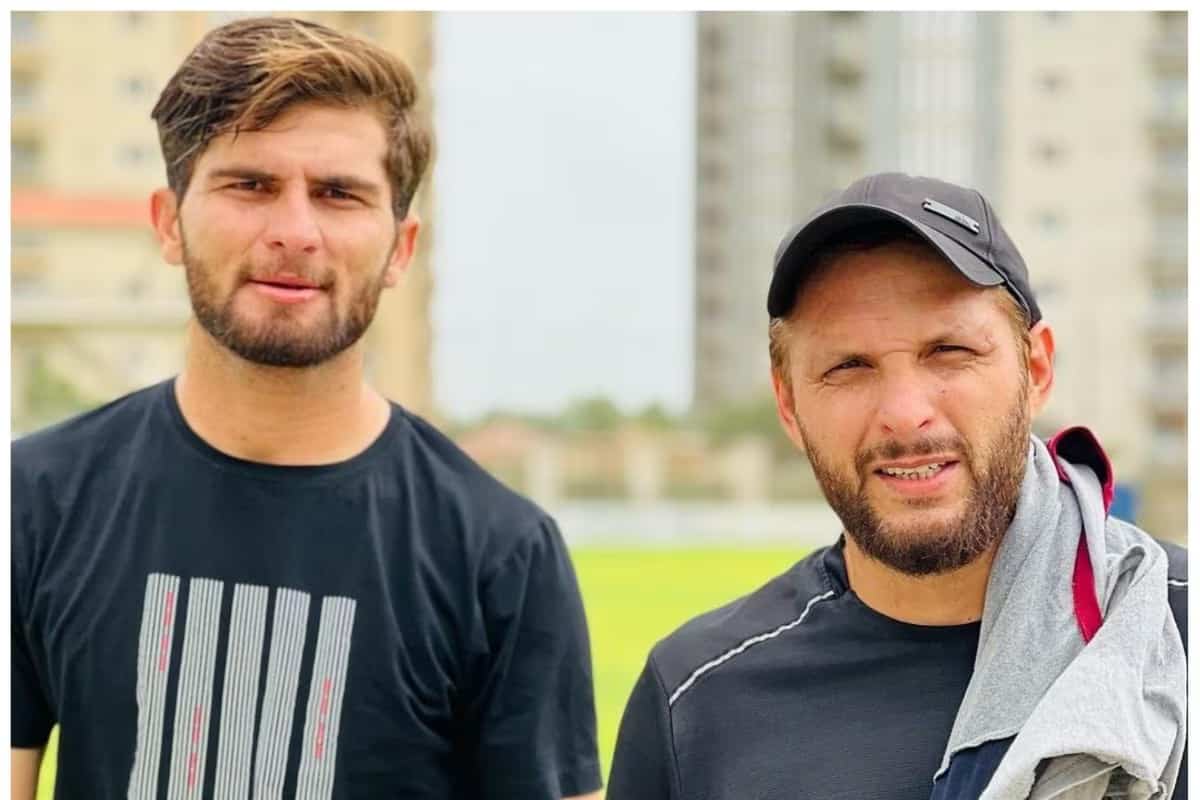 Shaheen Afridi with Shahid Afridi | Source: X.com
Former Pakistan fast bowler Mohammad Asif revealed that there is an internal discussion within the Pakistan cricket administration about potentially replacing Babar Azam as captain. However, the absence of a clear alternative has led them to retain him as the captain for the time being. 
Mohammad Asif further stated that former Pakistan all-rounder Shahid Afridi is leaving no stone unturned in his bid to have his son-in-law, Shaheen Afridi, assume the role of Pakistan's captain. However, this is not an easy job.
'We don't have a choice right now to replace Babar Azam as captain. Shahid Afridi is trying for Shaheen Afridi to become captain, but it's not easy' – Mohammad Asif was quoted as saying.
After Pakistan's exit from the 2023 Asia Cup, reports emerged of a tense confrontation between team captain Babar Azam and Shaheen Afridi in the dressing room. The situation escalated to the point where wicket-keeper Mohammad Rizwan had to step in to maintain peace.
Mohammad Asif, once the most formidable fast bowler in Pakistan, offered further advice to Shaheen Afridi, emphasising the importance of maintaining excellent fitness and health for the upcoming significant challenge: the ICC World Cup 2023. He also advised him to avoid playing against smaller teams.
"Shahid Afridi should not play against small teams like Nepal. I never played against teams like the West Indies and Bangladesh in my career. A fast bowler needs to prolong his career. These De players play in franchise leagues a lot because there is a lot of money involved."
Of the 10 teams slated to compete in the ICC World Cup 2023, Pakistan is the only one that hasn't received their visas for travel to India at this point. The expectation is that they will finalize this process by Wednesday, allowing them to begin their journey from Dubai to India.