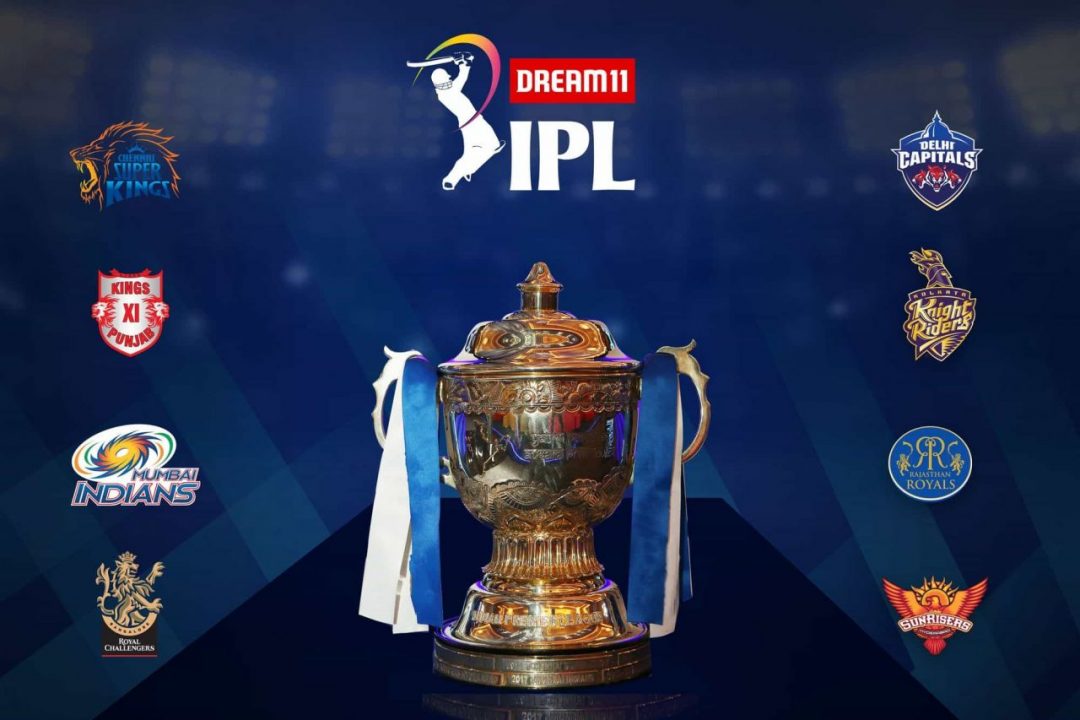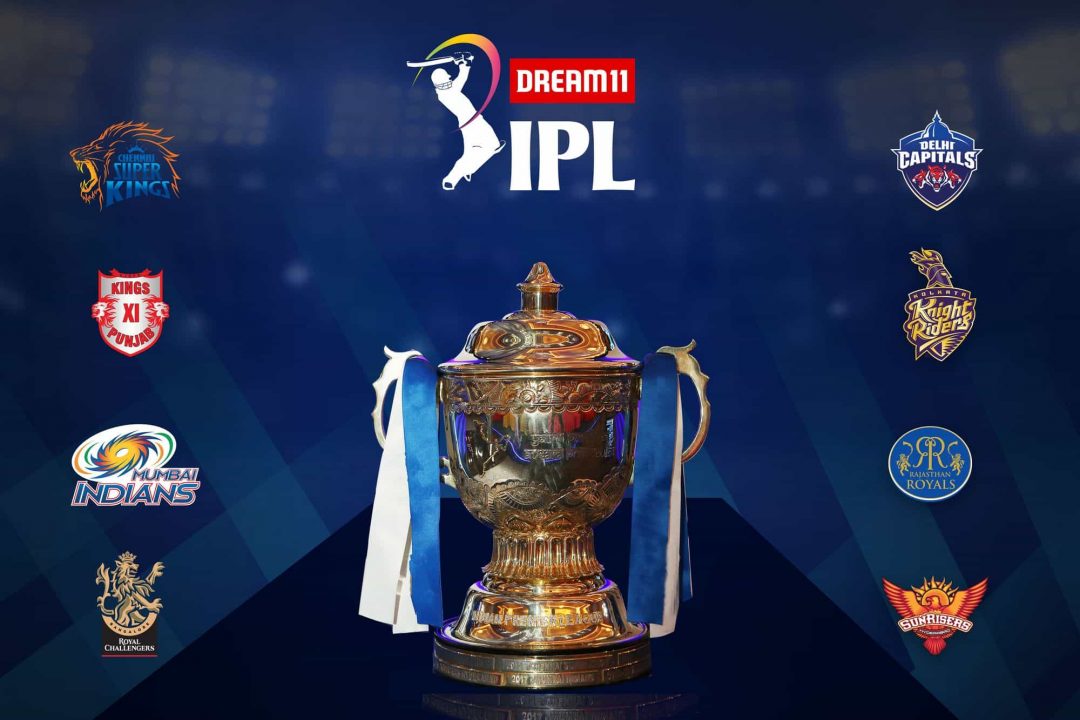 The Indian Premier League (IPL) schedule for 13th Edition was finally announced on Sunday evening. The opener of IPL 2020 will be played between the four times trophy holder and last year winner Mumbai Indians (MI) and last year runner-up Chennai Super Kings (CSK) in Abu Dhabi's Sheikh Zayed Stadium on September 19, 2020.
The 13th edition of Indian Premier League was delayed due to the ongoing pandemic situation in India. Now tournament will be played across three venues in UAE from September 19 to November 10.
Venues for Indian Premier League 2020-
Sheikh Zayed Stadium, Abu Dhabi
Dubai International Cricket Stadium, Dubai
Sharjah Cricket Stadium, Sharjah
Here is the complete schedule of Indian Premier League 2020.
| Day | Date | Match | Time (IST) |
| --- | --- | --- | --- |
| Saturday | 19 September | Mumbai Indians vs Chennai Super Kings | 7:30 PM |
| Sunday | 20 September | Delhi Capitals vs Kings XI Punjab | 7:30 PM |
| Monday | 21 September | Sunrisers Hyderabad vs Royal Challengers Bangalore | 7:30 PM |
| Tuesday | 22 September | Rajasthan Royals vs Chennai Super Kings | 7:30 PM |
| Wednesday | 23 September | Kolkata Knight Riders vs Mumbai Indians | 7:30 PM |
| Thursday | 24 September | Kings XI Punjab vs Royal Challengers Bangalore | 7:30 PM |
| Friday | 25 September | Chennai Super Kings vs Delhi Capitals | 7:30 PM |
| Saturday | 26 September | Kolkata Knight Riders vs Sunrisers Hyderabad | 7:30 PM |
| Sunday | 27 September | Rajasthan Royals vs Kings XI Punjab | 7:30 PM |
| Monday | 28 September | Royal Challengers Bangalore vs Mumbai Indians | 7:30 PM |
| Tuesday | 29 September | Delhi Capitals vs Sunrisers Hyderabad | 7:30 PM |
| Wednesday | 30 Sepetember | Rajasthan Royals vs Kolkata Knight Riders | 7:30 PM |
| Thursday | 1 October | Kings XI Punjab vs Mumbai Indians | 7:30 PM |
| Friday | 2 October | Chennai Super Kings vs Sunrisers Hyderabad | 7:30 PM |
| Saturday | 3 October | Royal Challengers Bangalore vs Rajasthan Royals | 3:30 PM |
| Saturday | 3 October | Delhi Capitals vs Kolkata Knight Riders | 7:30 PM |
| Sunday | 4 October | Mumbai Indians vs Sunrisers Hyderabad | 3:30 PM |
| Sunday | 4 October | Kings XI Punjab vs Chennai Super Kings | 7:30 PM |
| Monday | 5 October | Royal Challengers Bangalore vs Delhi Capitals | 7:30 PM |
| Tuesday | 6 October | Mumbai Indians vs Rajasthan Royals | 7:30 PM |
| Wednesday | 7 October | Kolkata Knight Riders vs Chennai Super Kings | 7:30 PM |
| Thursday | 8 October | Sunrisers Hyderabad vs Kings XI Punjab | 7:30 PM |
| Friday | 9 October | Rajasthan Royals vs Delhi Capitals | 7:30 PM |
| Saturday | 10 October | Kings XI Punjab vs Kolkata Knight Riders | 3:30 PM |
| Saturday | 10 October | Chennai Super Kings vs Royal Challengers Bangalore | 7:30 PM |
| Sunday | 11 October | Sunrisers Hyderabad vs Rajasthan Royals | 3:30 PM |
| Sunday | 11 October | Mumbai Indians vs Delhi Capitals | 7:30 PM |
| Monday | 12 October | Royal Challengers Bangalore vs Kolkata Knight Riders | 7:30 PM |
| Tuesday | 13 October | Sunrisers Hyderabad vs Chennai Super Kings | 7:30 PM |
| Wednesday | 14 October | Delhi Capitals vs Rajasthan Royals | 7:30 PM |
| Thursday | 15 October | Royal Challengers Bangalore vs Kings XI Punjab | 7:30 PM |
| Friday | 16 October | Mumbai Indians vs Kolkata Knight Riders | 7:30 PM |
| Saturday | 17 October | Rajasthan Royals vs Royal Challengers Bangalore | 3:30 PM |
| Saturday | 17 October | Delhi Capitals vs Chennai Super Kings | 7:30 PM |
| Sunday | 18 October | Sunrisers Hyderabad vs Kolkata Knight Riders | 3:30 PM |
| Sunday | 18 October | Mumbai Indians vs Kings XI Punjab | 7:30 PM |
| Monday | 19 October | Chennai Super Kings vs Rajasthan Royals | 7:30 PM |
| Tuesday | 20 October | Kings XI Punjab vs Delhi Capitals | 7:30 PM |
| Wednesday | 21 October | Kolkata Knight Riders vs Royal Challengers Bangalore | 7:30 PM |
| Thursday | 22 October | Rajasthan Royals vs Sunrisers Hyderabad | 7:30 PM |
| Friday | 23 October | Chennai Super Kings vs Mumbai Indians | 7:30 PM |
| Saturday | 24 October | Kolkata Knight Riders vs Delhi Capitals | 3:30 PM |
| Saturday | 24 October | Kings XI Punjab vs Sunrisers Hyderabad | 7:30 PM |
| Sunday | 25 October | Royal Challengers Bangalore vs Chennai Super Kings | 3:30 PM |
| Sunday | 25 October | Rajasthan Royals vs Mumbai Indians | 7:30 PM |
| Monday | 26 October | Kolkata Knight Riders vs Kings XI Punjab | 7:30 PM |
| Tuesday | 27 October | Sunrisers Hyderabad vs Delhi Capitals | 7:30 PM |
| Wednesday | 28 October | Mumbai Indians vs Royal Challengers Bangalore | 7:30 PM |
| Thursday | 29 October | Chennai Super Kings vs Kolkata Knight Riders | 7:30 PM |
| Friday | 30 October | Kings XI Punjab vs Rajasthan Royals | 7:30 PM |
| Saturday | 31 October | Delhi Capitals vs Mumbai Indians | 3:30 PM |
| Saturday | 31 October | Royal Challengers Bangalore vs Sunrisers Hyderabad | 7:30 PM |
| Sunday | 1 November | Chennai Super Kings vs Kings XI Punjab | 3:30 PM |
| Sunday | 1 November | Kolkata Knight Riders vs Rajasthan Royals | 7:30 PM |
| Monday | 2 November | Delhi Capitals vs Royal Challengers Bangalore | 7:30 PM |
| Tuesday | 3 November | Sunrisers Hyderabad vs Mumbai Indians | 7:30 PM |