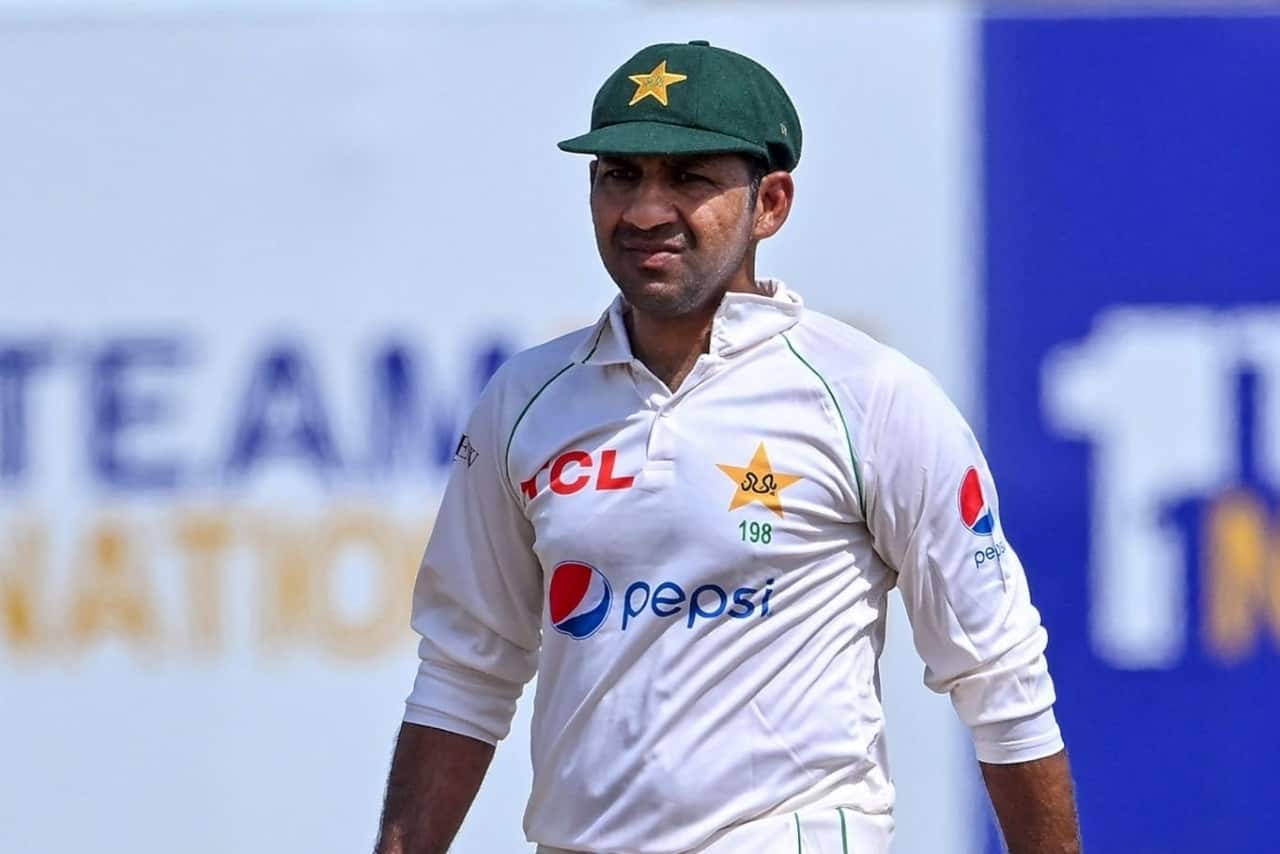 Sarfaraz Ahmed | Source: Twitter
Former Pakistan captain Sarfaraz Ahmed addressed rumours of a rift with wicket-keeper batter Mohammad Rizwan, clarifying that there is no animosity between them. He also added that all such speculations have been spread by individuals on social media.
After being left out of the national team, Sarfaraz Ahmed focused on his fitness regimen and made a resounding comeback during the Test series against New Zealand in December 2022-January 2023. Not just this, he ended that series as the highest run-scorer and won the player of the series award.
Meanwhile, Mohammad Rizwan, who took over the wicket-keeping duties in Sarfaraz Ahmed's absence, has been phenomenal in all three formats of the game. So, the question remains, who will secure the position of the first-choice wicket-keeper for Pakistan.
"The current Pakistan team is very well united. All the players share a brotherly bond and there is no hate between us," Sarfaraz was quoted as saying by Cricket Pakistan.
"There is no hate between me and Rizwan. The hate is just among the people on social media. These people have nothing to do in their life; hence they come to social media and start writing unnecessary things."
There's No Comparison Between Babar & Kohli: Sarfaraz Ahmed
When asked about the parallels drawn between Virat Kohli and Babar Azam, Sarfaraz Ahmed stated that comparing the two is unjustified. Shedding light on Kohli's extensive cricketing career of more than a decade, he suggested that Babar Azam needs to accumulate similar playing time before a fair comparison can be made.
"Just leave Babar Azam. There is no comparison between him and Virat. Virat has been playing cricket for the last 14-15 years. Babar made his debut in 2015. Wait and watch Babar till he plays as much cricket as Virat; he will stand at the same stage. No one plays cover drive and on drive better than Babar. Just let him play and enjoy," Sarfaraz Ahmed added.
With the World Cup 2023 on the horizon, all eyes are on Sarfaraz Ahmed to see if he gets opportunities in the 50 overs format. Notably, the ICC Champions Trophy winning captain last played an ODI in April 2021.