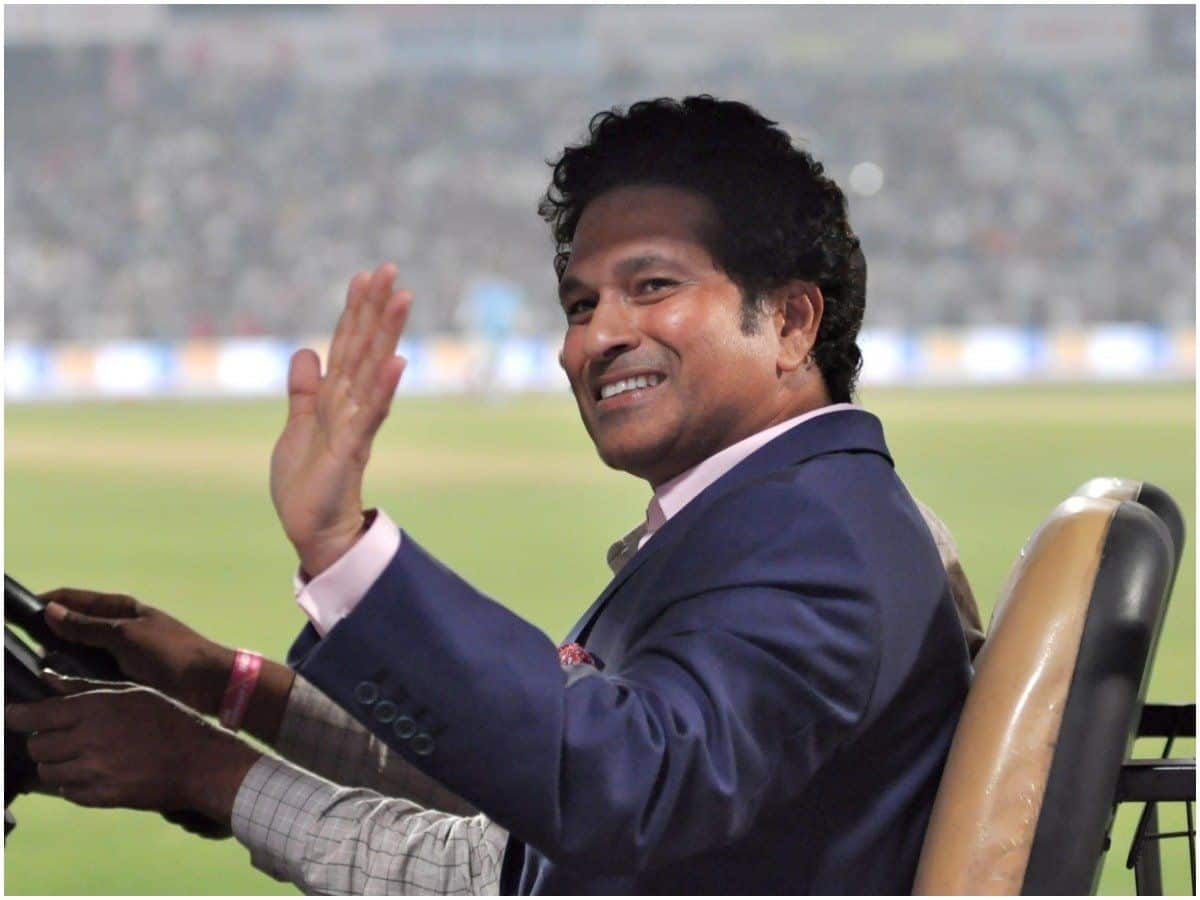 Sachin Tendulkar | Image: Twitter
India's 'Master Blaster' Sachin Tendulkar is counted as one of the world's greatest batsman. He was one of the most dangerous batsmen of his era. Fans across the world loved the rivalry of legendary bowlers Shane Warne, Glenn McGrath, Wasim Akram with Sachin Tendulkar. On social media, we often see fans pairing some of the greatest cricketers in the previous generation against the leading players in the current era.
Now, Tendulkar himself has picked the bowler he would have liked to face among the current generation. Tendulkar believes that Afghanistan's Rashid Khan would be an 'interesting opponent to face due to several variations he possesses.
"If I have to face one bowler from this generation, it would be Rashid [Khan]. Almost everyone has talked so much about his bowling and I've also enjoyed it," said Tendulkar in a Q/A session on YouTube.
"So it will be interesting to face him… because the way he disguises – the googly, leg-spin and top spin – he has quite a few variations. It would be fun to actually go out and face him."
Like Sachin Ramesh Tendulkar, Rashid Khan also kicked off his career at a very young age, and now he is considered as one of the most dangerous bowlers of Afghanistan. He also represents many franchises worldwide, in various T20 leagues. He remains a vital cog in David Warner-led Sunrisers Hyderabad's (SRH) camp and is currently involved in the Adelaide Strikers' line-up in the ongoing BBL 2020-21 edition.
Tendulkar further speaking about the difference in batting in his era and the current era, said that the use of one ball/innings made it challenging for a batsman as the match progressed in ODIs.
"When the sun is going down – during Day Night ODI matches. I played during a time when just one ball was used. So the discolouration made that particular phase rather challenging… to pick the shiny side and the rough side because the ball would reverse," Tendulkar said.
"It made batters' lives challenging. The ball would also sometimes get soft. Bowlers and fielder will put a lot of sweat, and in those days, saliva too. So the ball would reverse."