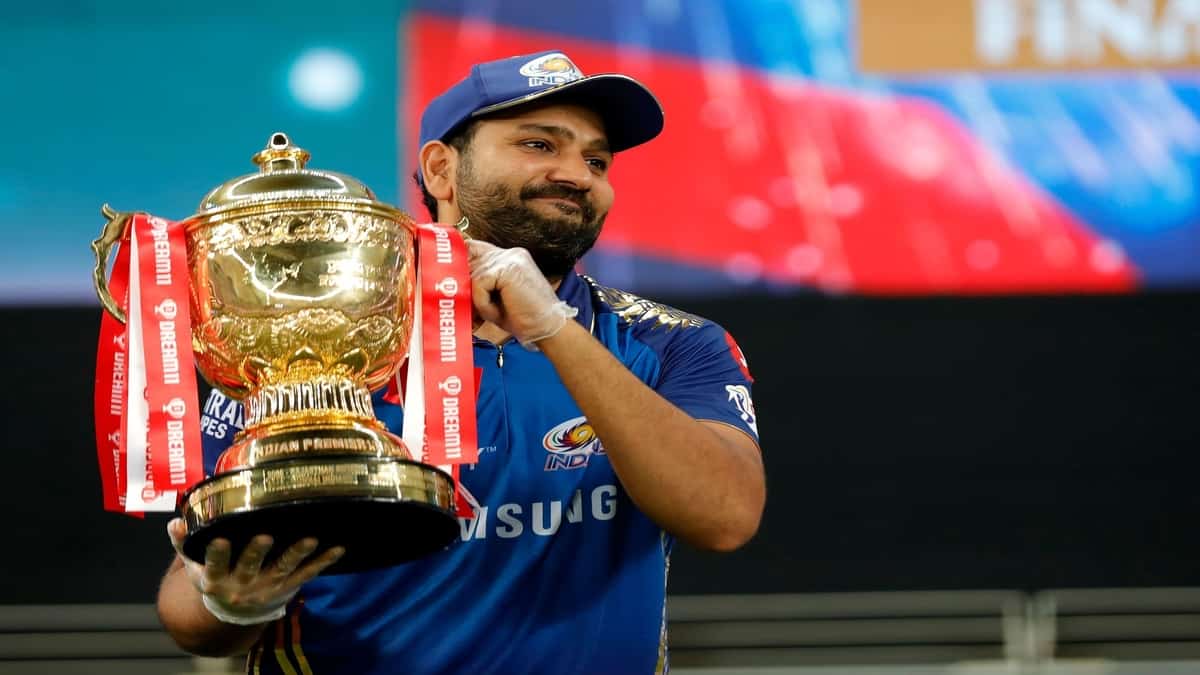 Rohit Sharma |Image Source: BCCI/IPL
The former England skipper, Michael Vaughan has heaped praises on Mumbai Indians' skipper Rohit Sharma, who led the team to fifth IPL title on Tuesday. Mumbai Indians under Rohit's leadership have lifted the trophy in 2013, 2015, 2017, 2019 and 2020.
Rohit Sharma played a brilliant inning (68 off 51) against Delhi Capitals in the final and led the team to victory. Batting first, Delhi scored 156 runs. In response, Mumbai achieved the target of winning in 18.4 overs at the loss of 5 wickets.
Hailing the MI skipper, former England skipper took to Twitter and backed him for India T20 captaincy.
"Without question, Rohit Sharma should be the Indian T20 captain .. fantastic man-manager & leader .. & he knows exactly how to win T20 games .. it would also give Virat chance to take a breather and just be the player .. it's works for all other teams around the world ..#IPL2020," Vaughan wrote.
Vaughan in a series of tweets also called IPL the 'best tournament' and said that Mumbai Indians would win the T20 World Cup.
Prior to Michael Vaughan, former Indian openers Gautam Gambhir and Virender Sehwag have also made the same argument. Sehwag and Gambhir believe that Rohit should be made the limited-overs captain of the Indian cricket team. Gambhir has said in his statement that if Rohit is not made the captain of the limited-overs of the Indian cricket team in the coming days, it will be a shame and it will cause loss of Indian cricket.
After the victory, Rohit Sharma's fans have started calling for his appointment as India's T20 skipper. Fans have even started comparing Virat Kohli with Rohit Sharma.