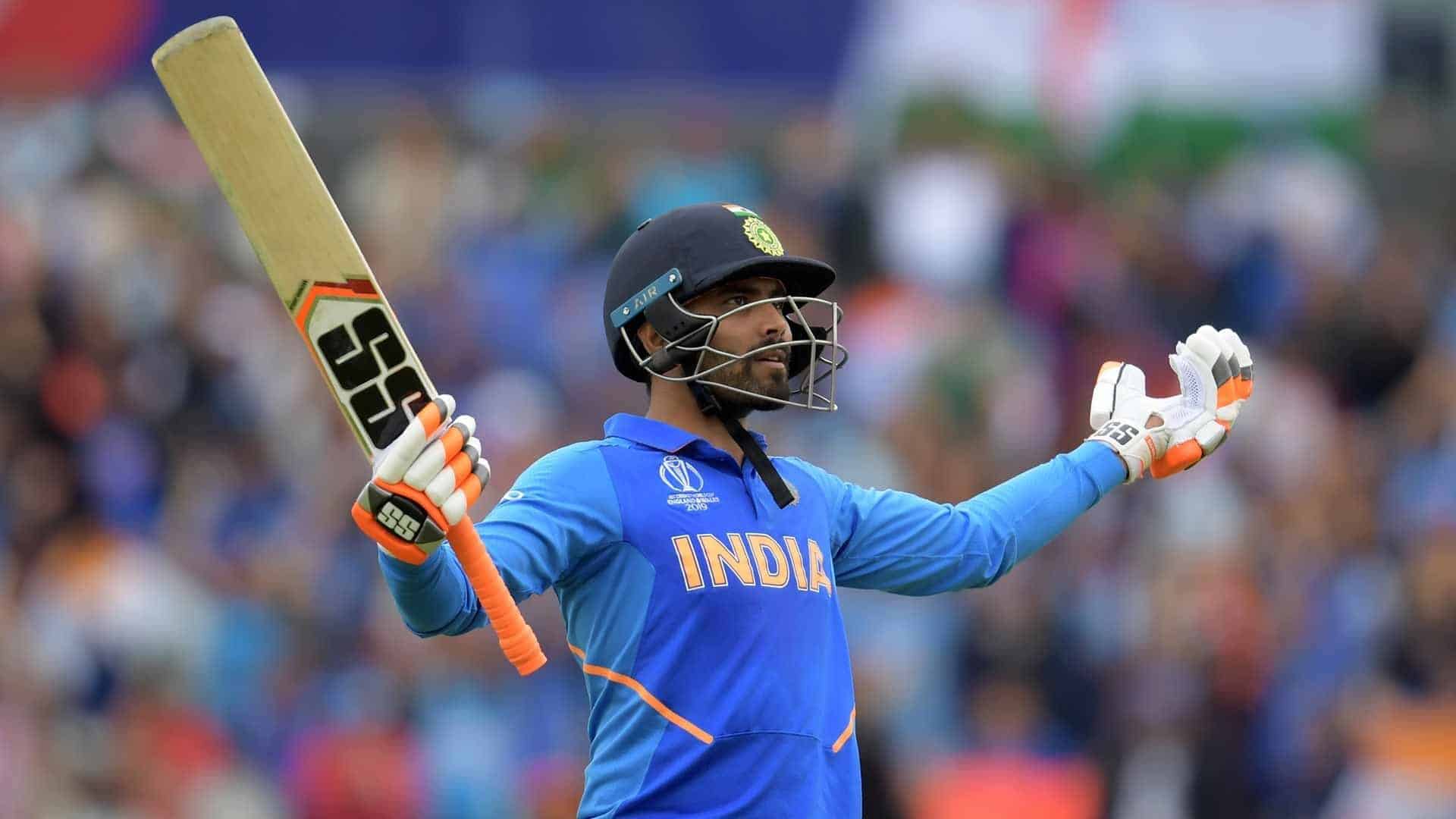 Ravindra Jadeja | Source: Twitter
India all-rounder Ravindra Jadeja recently opened on his famous celebration in the World Cup 2019 semi-final against New Zealand.
Jadeja revealed on Sunday that after his valiant fifty in the 2019 World Cup semifinal against New Zealand, he had 'searched for the commentary box' to direct his typical sword celebration towards Sanjay Manjrekar. Not only that, with his celebration he made it clear that the message reached his critics.
The incident dates back to the 2019 World Cup when Sanjay Manjrekar grabbed the spotlight by calling Ravindra Jadeja a 'bits and pieces player'.
Jadeja had hit back immediately as well, labeling the remarks 'verbal diarrhea' in an unusual reaction during a World Cup.
Nevertheless, Ravindra Jadeja arguably shut off all the noise with a career-defining 59-ball 77 which kept India in the game till the end in the semifinal. Narrating the events to the Indian Express, Ravindra Jadeja said the 'grill was hot' for the celebration and his 'target' was a secret to none.
"Tab toh Bhatta garam tha, na! (The grill was hot, then!) I was searching for the commentary box. Then I thought, it must be somewhere there, only. And those who understand would know who I was targeting the celebration at!" said Jadeja.
What Exactly Sanjay Manjrekar Had Said?
"I am not a big fan of bits and pieces players which Jadeja is at this point of his career in 50-over cricket. In Test matches, he is a pure bowler. But in 50-over cricket, I would rather have a batsman and a spinner," Manjrekar had said.
That Test Changed Everything For Me: Ravindra Jadeja
Ravindra Jadeja further revealed that the Oval Test against England in 2018 changed everything for him as he got the much-required confidence by scoring 86 in the English conditions against an excellent bowling attack.
He further said that it made him feel his technique is good enough to excel in England. He thinks that his game is at the right place, having made a comeback to the ODI team as well after Hardik Pandya suffered an injury.
"That Test changed everything for me. Poora (complete) game. My performance, my confidence, everything. When you score in English conditions against the best bowling attack, it greatly impacts your confidence.

It makes you feel your technique is good enough to score anywhere in the world. Later, Hardik Pandya got injured and I made my ODI comeback. From then on, my game has been going well, touchwood," he added.