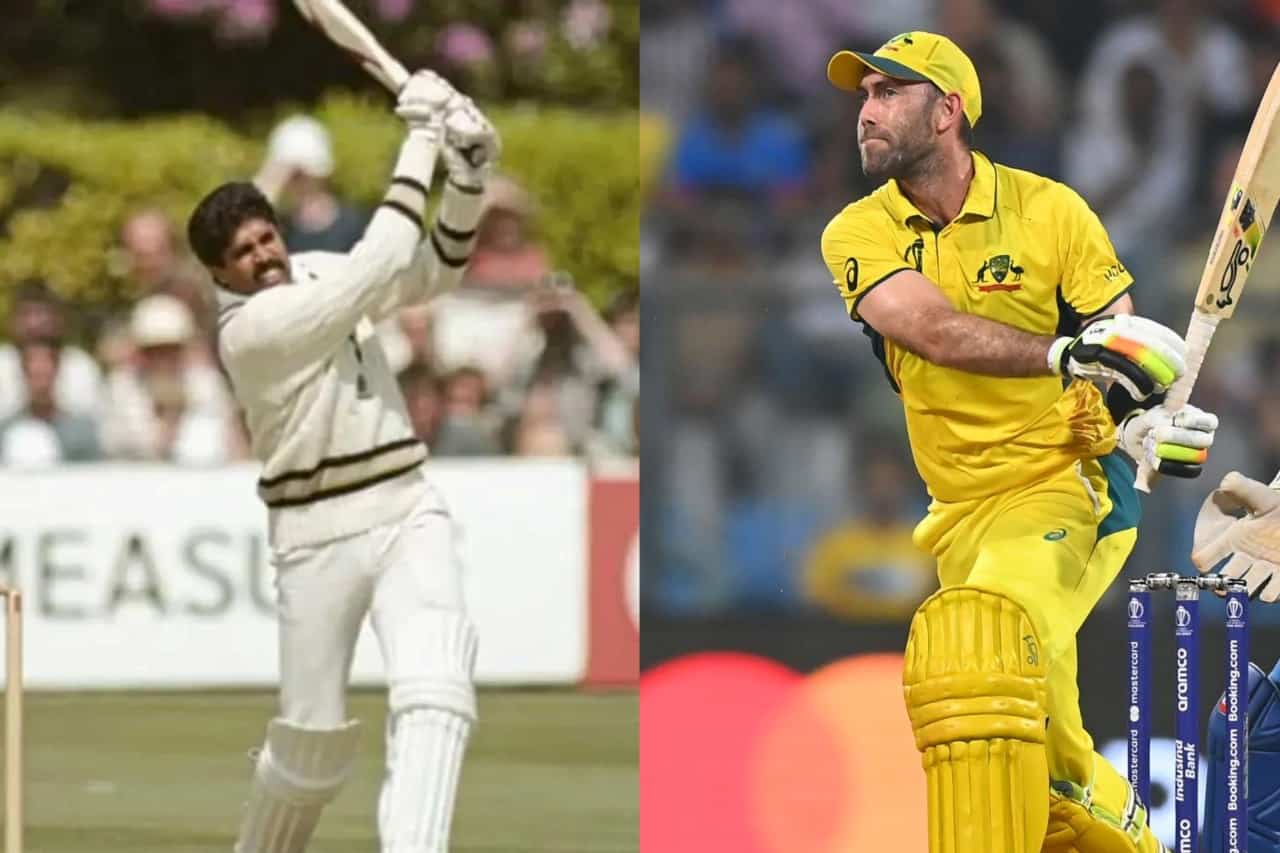 Kapil Dev and Glenn Maxwell | Source: X/Twitter
In a jaw-dropping performance, Glenn Maxwell lit up the Wankhede Stadium in Mumbai with a record-breaking double century, carrying his team to victory from the brink of defeat against Afghanistan.
Stepping up when Australia was in dire straits at 91 for 7, Glenn Maxwell delivered an incredible performance, blasting an unbeaten 201 runs off 128 balls, including 21 boundaries and 10 sixes, to lead Australia to a thrilling three-wicket win over Afghanistan and secure a spot in the semifinals.
The cricket world will forever remember this incredible knock of Glenn Maxwell. He embodied the spirit of a warrior, battling excruciating cramps, visibly struggling during runs, and showing unwavering determination amid the pain.
Upon witnessing that extraordinary performance, the former head coach of Team India, Ravi Shastri, was overcome with emotion and drew parallels between Glenn Maxwell's double century and Kapil Dev's iconic 175-run knock against Zimbabwe during the 1983 World Cup.
Here's what Ravi Shastri wrote on Twitter:
"Stunning. Reminds me of Kaps of 83."