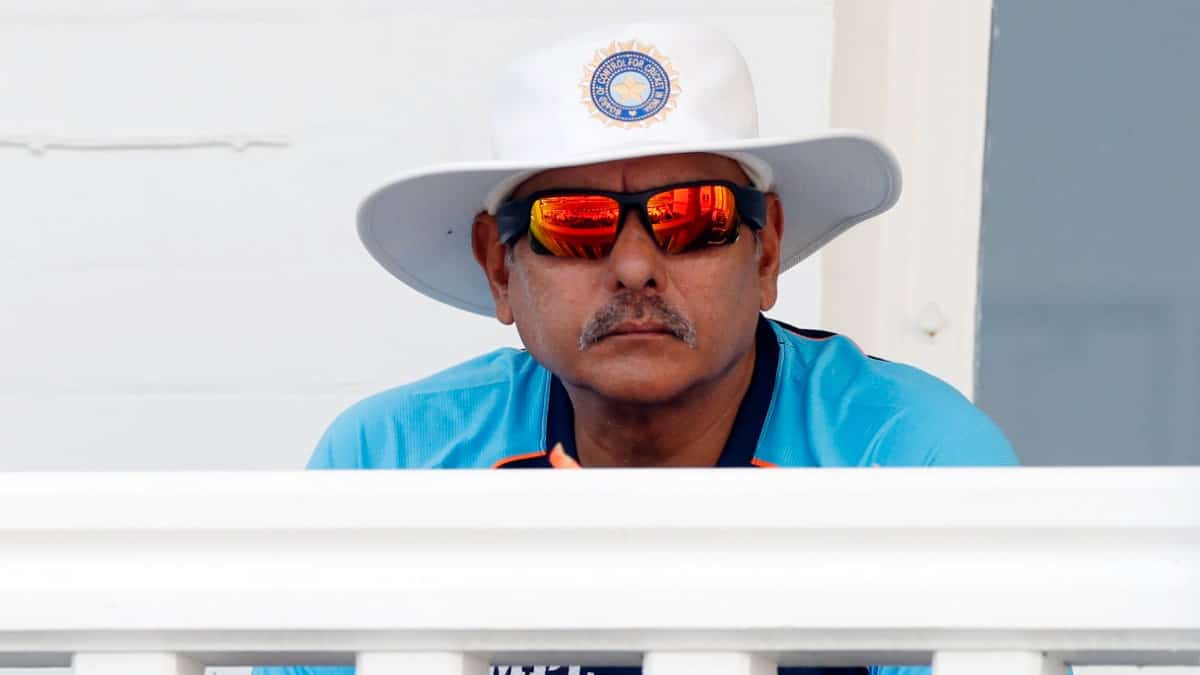 Ravi Shastri | Source: Twitter

The debate over the ODI format losing its charm has intensified in the last few days with several cricket pundits coming up with their opinions on the future of the 50-Overs cricket amidst the exhilarating T20s and rousing red-ball format.
Former India head coach Ravi Shastri is the newest addition to this list. The renowned commentator feels that reducing the ODIs from 50 Overs to 40 Overs can help the format stay alive.
The Twenty20 format of the game has gained a lot of popularity all around the globe, thanks to its fast-paced nature, which makes it further entertaining. Test cricket has also started to entertain the audience as totals are being chased in the fourth innings and matches coming up with results.
However, amidst the fast-paced T20s and interesting red-ball cricket, the ODIs are hanging with a loose thread with "boring" written all over them. The likes of Wasim Akram and Shahid Afridi have already opined on the format, stating it has become boring.
While Akram feels that ODIs are being pushed and should be scrapped completely, Afridi believes that trimming the number of overs from 50 to 40 can engage the cricket fanatics and preserve the format.
Meanwhile, former head coach Shastri has put up with similar sentiments, urging the International Cricket Council (ICC) to reduce the 50-over format to 40 Overs.
Shastri cited the examples from the 1983 World Cup when 60 overs were played per innings. It was later shortened to 50 overs per team after the officials felt 60 overs were too long and boring for the audience to watch.
"There is no harm in shortening the span of the game. When one-day cricket started, it was 60 overs. When we won the World Cup in 1983, it was 60 overs. After that, people thought that 60 overs were a bit too long. People found that the span of overs between 20 to 40 was hard to digest. So they reduced it from 60 to 50," Shastri said on Fan Code.
"So years have gone by now since that decision so why not reduce it from 50 to 40 now. Because you gotta be forward-thinking and evolve. It stayed for 50 for too long," he added.