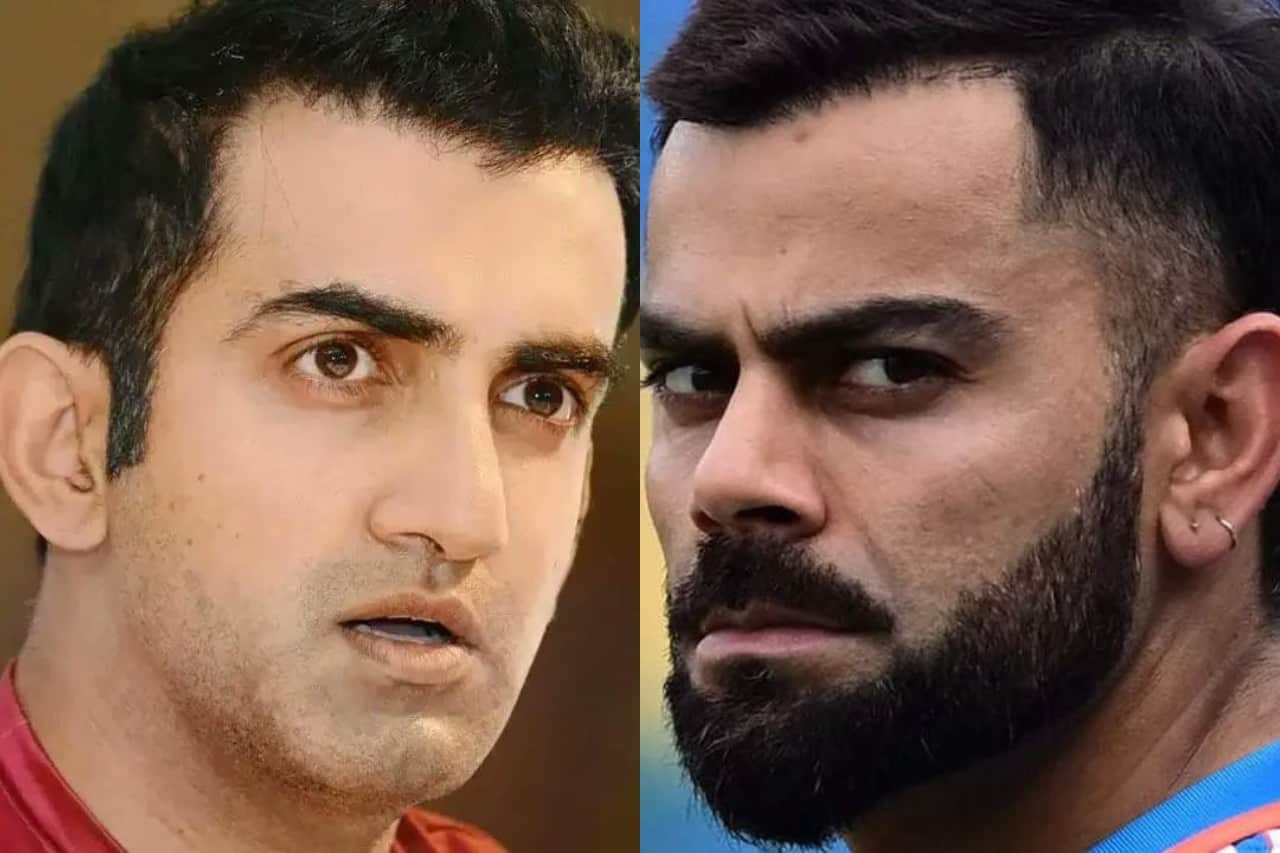 Gautam Gambhir & Virat Kohli | Source: X/Twitter
Former Indian cricket star and current commentator, Gautam Gambhir, lauded Rohit Sharma, the current Indian captain, for his selfless approach to the game, always placing the team's interest ahead of personal milestones.
Gambhir also stated that had Rohit Sharma been obsessed with centuries, then he would have at least 47 to 48 hundreds to his name in international cricket so far. Here's what Gautam Gambhir said on air while commentating during the India vs England clash:
"Rohit could have gotten those 47-48 hundreds if he was obsessed with hundreds. He cares about winning matches."

"Your focus should always be winning matches for your team, and not scoring centuries."
Meanwhile, on social media, Gautam Gambhir's words are being linked to Virat Kohli, who came agonizingly close to his 48th ODI century, falling short by just five runs in the game against New Zealand in Dharamsala.
Here's how fans are reacting to Gambhir's statement:
If Gautam Gambhir was indeed taking a jab at Virat Kohli, one undeniable fact is that the former Indian cricketer is unwaveringly outspoken, never mincing words when it comes to sharing his thoughts on cricket, regardless of the player under scrutiny.