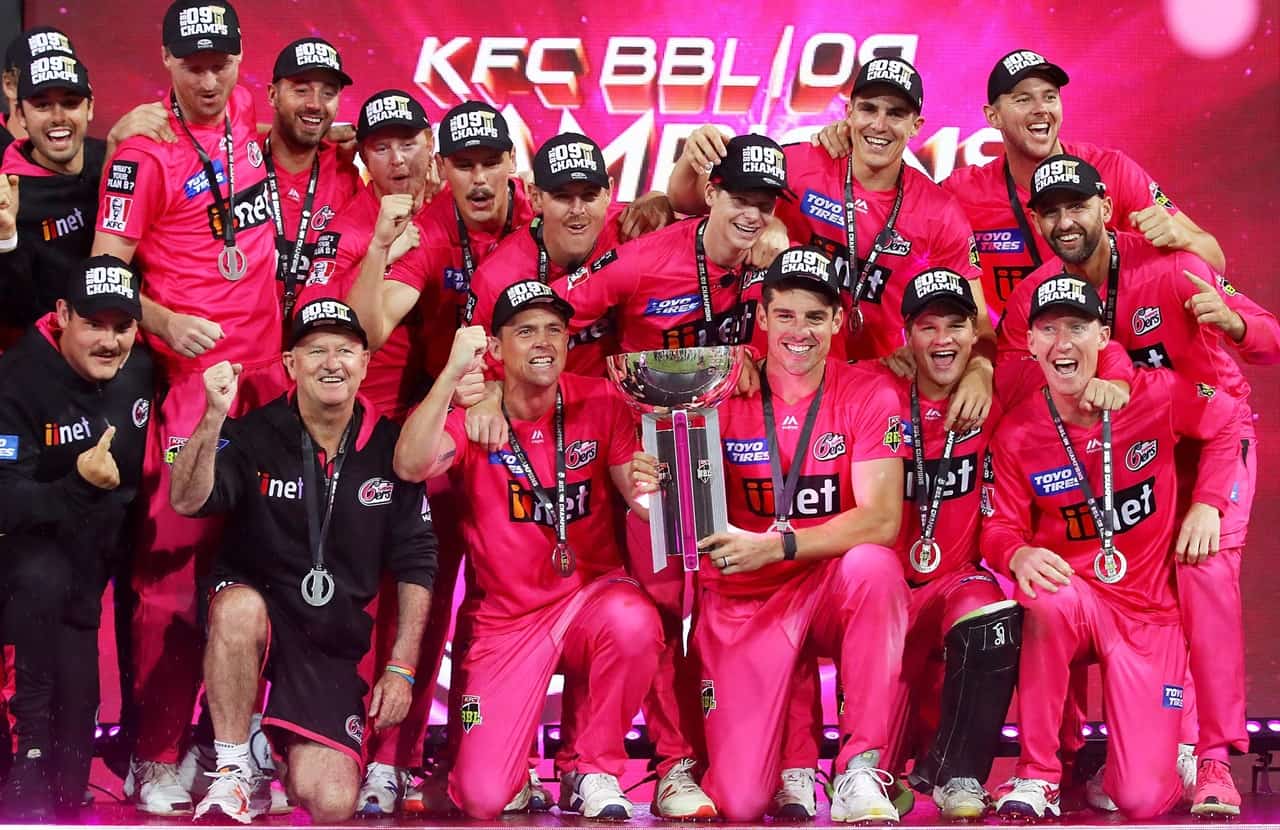 Sydney Sixers | Image: Cricket Australia
To bring more excitement and transcend the level of innovations in T20 cricket, the upcoming edition of the Big Bash League (BBL), starting from, December 10, is going to introduce three new rules -X-Factor, Power Surge, and Bash Boost. The power surge features changes in the powerplay rule. The mandatory six-over powerplay won't be there.
Rather, there will be a four-over powerplay at the start of the innings with the other two overs being available to the batting team from the 11th over onwards. The X-factor is a Super Sub, but with minor changes. At the 10-over mark, each team would be allowed to make one change from their starting eleven with the 12th or 13th member from the team scoresheet.
However, there is a condition that player to be replaced can't have batted or bowled more than an over in the innings and replacement can occur only at 10-over mark or so. There will be a maximum of four points for a victory- three of which comes from an outright win. The extra point will be given to the team, who's ahead on comparison during the 10th over of a run-chase.
In the case of equal scores, 0.5 points will be provided to each team. Trent Woodhill, the BBL's cricket consultant, has played a pivotal part in bringing the changes.
"What it will do is force coaches to start looking at what they're going to do, I reckon that's powerful. That's what's great about AFL, NRL, basketball, the NFL, baseball. I can't wait for the day where a coach subs a player after one over – players and coaches will hate it at times, but now there's no hiding place," Woodhill told to ESPNcricinfo.
"I want to be able to talk to you about the game itself, rather than what happened beforehand and then what are you going to do next game. This will now show up coaches and captains and that's what you want to do.
"I love strategy, competitiveness, the contest between bat and ball. I hate lulls in games, I tend to get bored really easily if there's a lull. You realise you can make adjustments to rules which make fans less aware of the outcome, make players and coaches unsure of a result," he added.