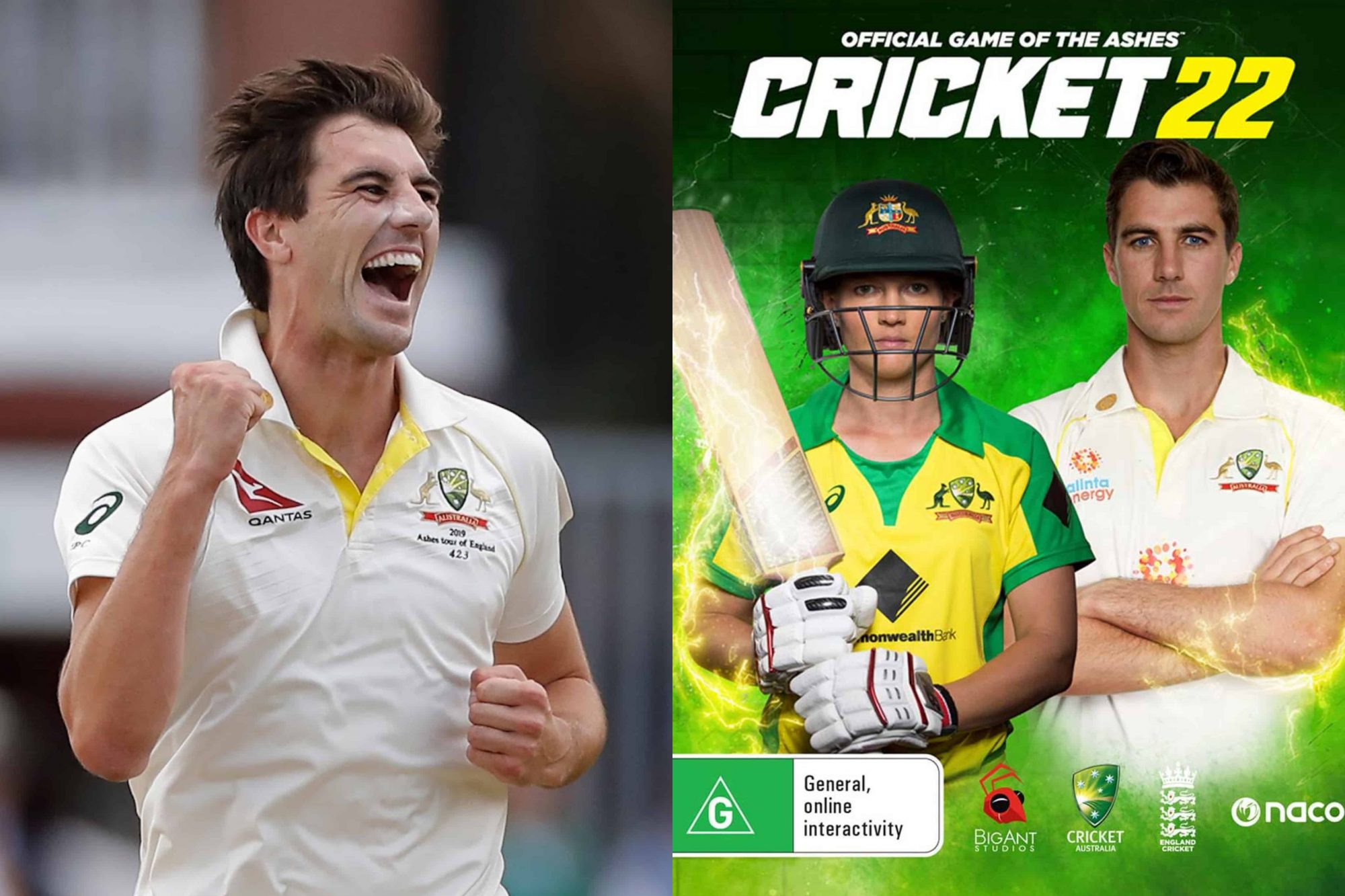 Pat Cummins | Image Source: Twitter

Pat Cummins has officially replaced Tim Paine on the digital cover of Cricket 22- the official video game of the Ashes.
Tim Paine has already stepped down as the skipper of the Australian men's Test team following the controversial occurring with the female staffer and Cummins is considered to be the strongest contender to be the next captain for Australia in red ball cricket.
The game will be released on December 2 and Cummins will now feature on the cover of the digital version. However, the printed version will still have Tim Paine on its cover.
Big Ant CEO Ross Symons said that the game was delayed due to factors beyond their control.
"Factors beyond our control have meant that we need to update the game's cover art, other visuals and team lists," the Big Ant Chief Executive Officer, was quoted as saying in cricket.com.au.
"There was a critical day 1 patch that players will need to enjoy the full Cricket 22 experience that has consequently needed to be revoked.
"This is the first time Big Ant Studios have ever had to delay a game release but we find ourselves in an unprecedented position."

"Everyone at Big Ant Studios would like to thank our fans and supporters for understanding our need to do this, ensuring the game is as full and authentic a cricket experience as possible," he added.
Notably, Paine is available for selection in the Ashes. The most anticipated five-match Test series is set to get underway on December 8 with the opening Test at The Gabba in Brisbane.