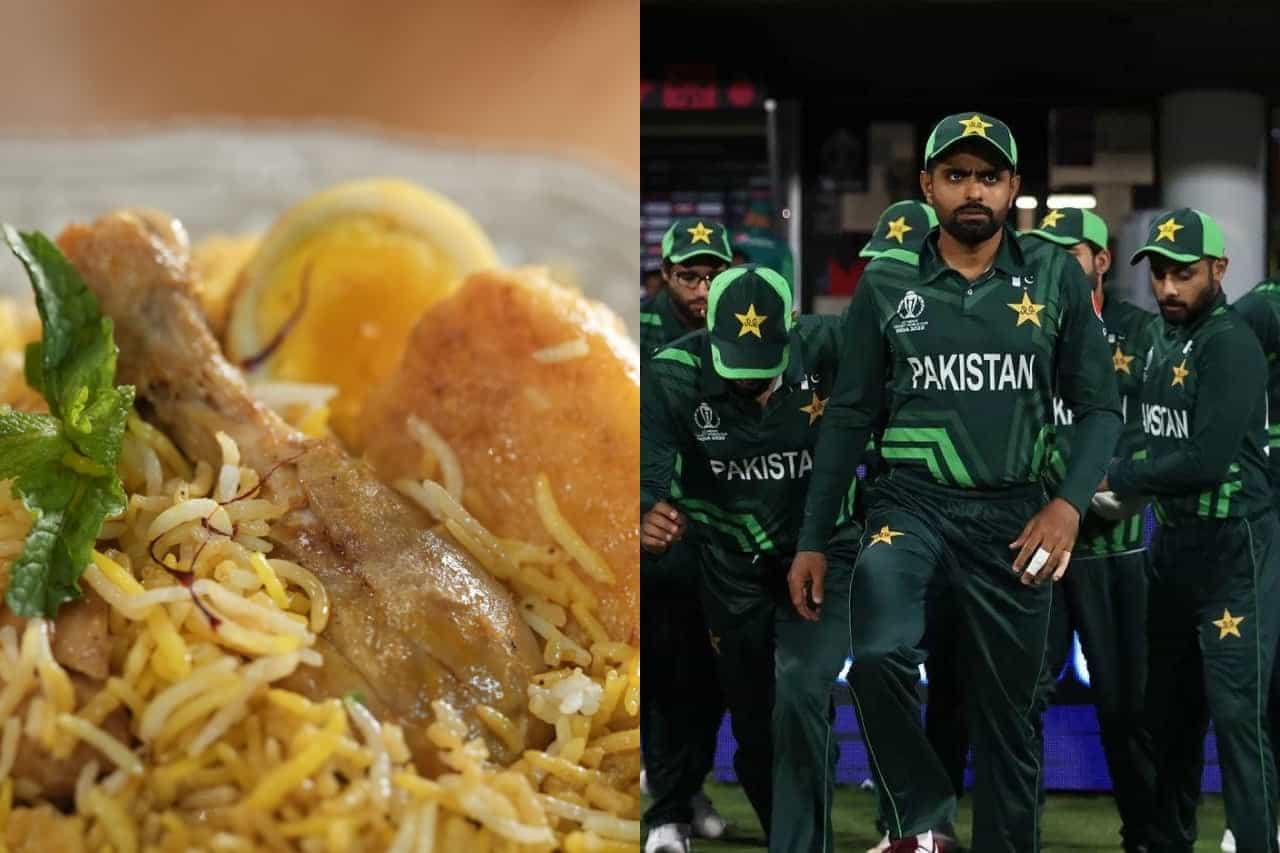 Pakistan Team Order Biryani and Other Delicious Food Online | Source: X/Twitter
The Pakistan cricket team has refused to have dinner at the hotel where they are currently staying in Kolkata and instead, they have ordered famous Kolkata biryani and other delicacies via food apps, Sports Tak reported.
According to several reports, in addition to enjoying Biryani, they placed an order for Chap, Kebabs, and Shahi Tukda from one of Kolkata's renowned restaurants through Zomato. They arrived in Kolkata on October 28 and also had the opportunity to relish the city's renowned sweets.
Pakistan's clash with Bangladesh on Tuesday, October 31 looms as a must-win encounter, with their hopes of reaching the semifinals nearly extinguished following four consecutive losses in the 2023 World Cup, having secured victory in just two matches.
The Men in Green suffered an eight-wicket defeat to Afghanistan in their recent match in Chennai, marking their first loss against the Afghan team in the history of One Day Internationals (ODIs).