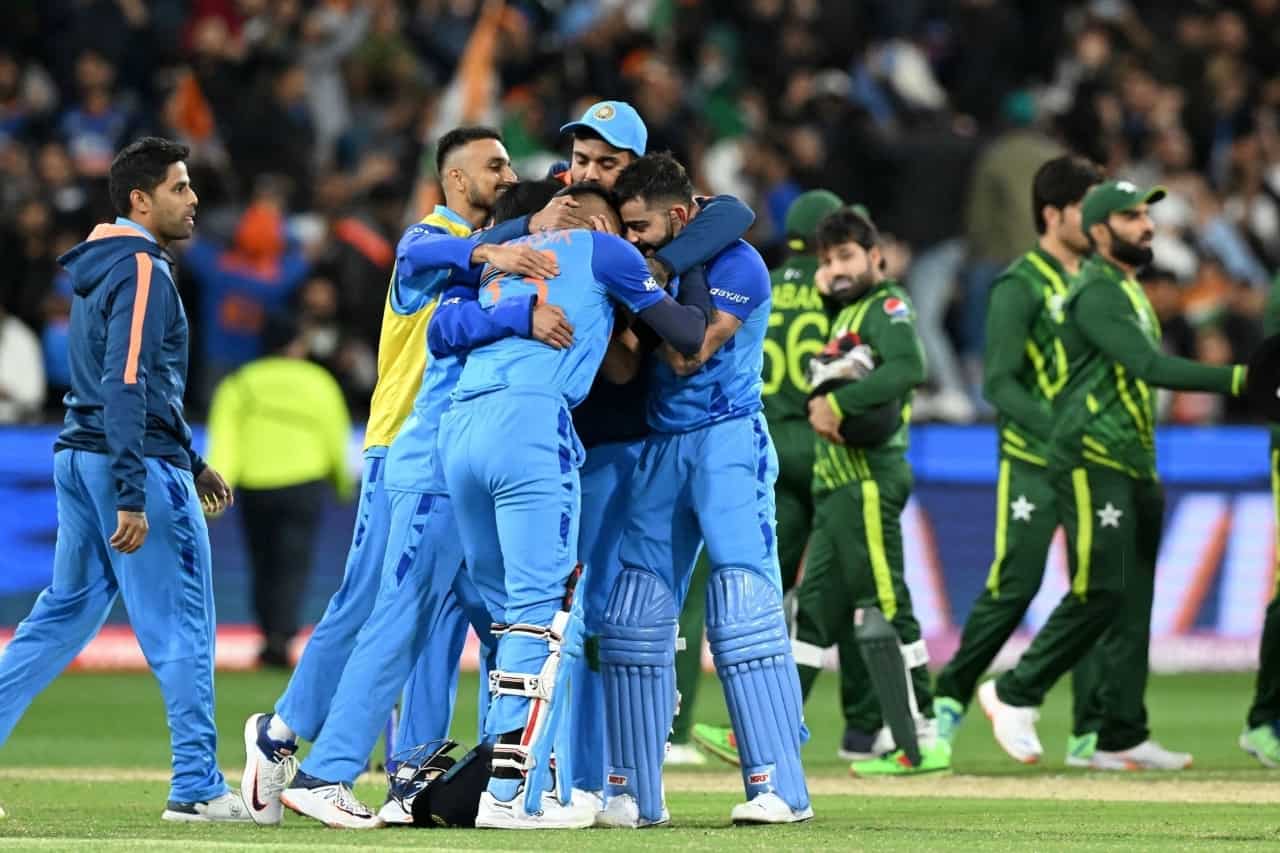 India players celebrate victory over Pakistan | Source: X/Twitter
Former Pakistan cricketer Moin Khan has highlighted the psychological barrier that Pakistan cricketers face when playing against their Indian counterparts, which hampers their performance.
The upcoming ICC World Cup in 2023 is just around the corner, and all the teams are gearing up for this prestigious event. After a seven-year hiatus, Pakistan has also travelled to India to participate in this marquee event.
The highly-awaited India vs. Pakistan match is scheduled to take place at Narendra Modi Stadium in Ahmedabad on October 14. Prior to that, former Pakistan cricketer Moeen Khan made a big statement regarding Pakistan players and their 'fear' when facing arch-rivals India.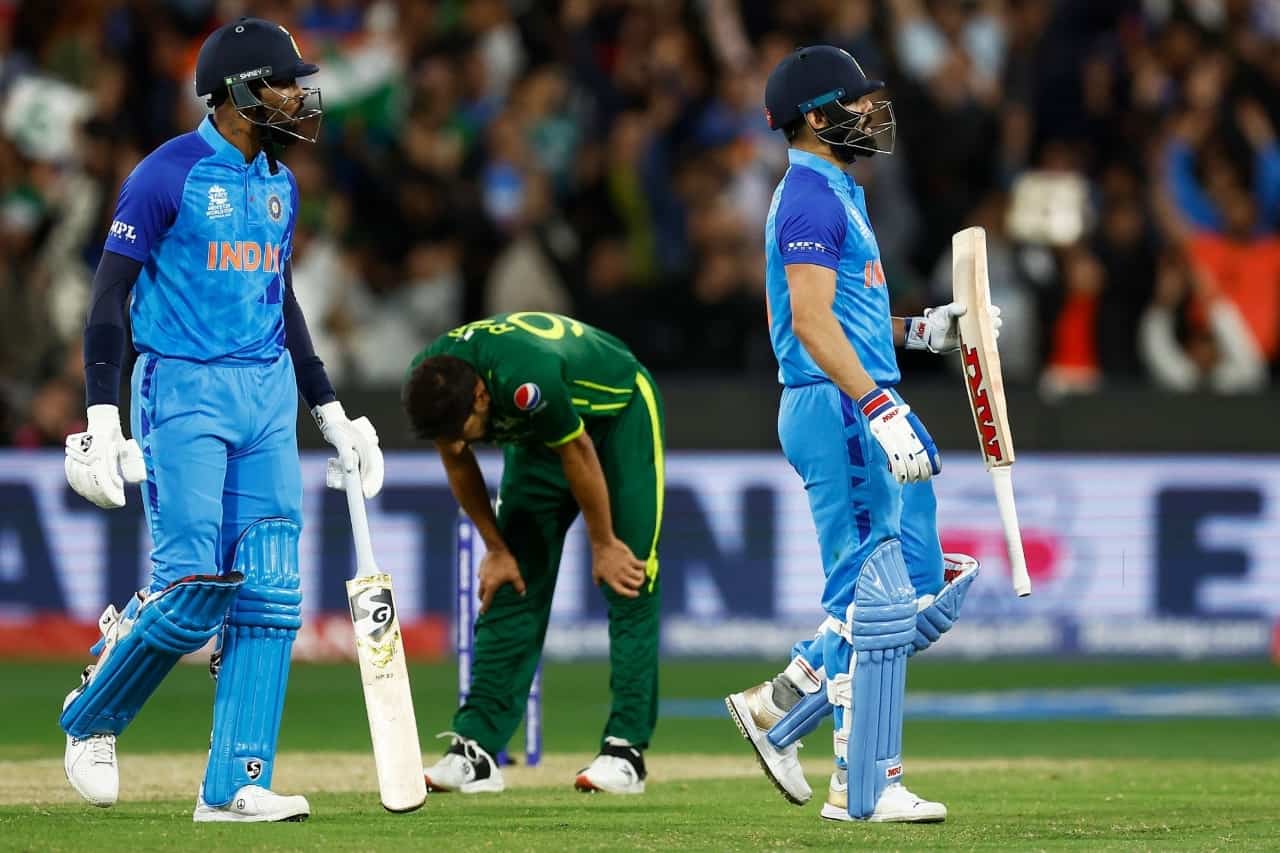 Here is what Moin Khan told Cricket Pakistan while analysing the performance of the Pakistan team in the Asia Cup 2023:
"I saw this 100%. The players looked scared, they were hesitant in even giving suggestions to Babar, whether it was Rizwan, Shadab or Shaheen. It was visible that the team wasn't gelled up. There were no discussions, and even if there were suggestions those were not being followed. And even if Babar was following them, they weren't working."
"Another thing was, against India, players are scared. And those who really are scared that their suggestions won't work… that's fear. As a cricketer, you have to play to your potential and you should contribute 100%."
'There Were Some Issues in Dressing Room' – Moin Khan
Moin Khan went on to discuss the on-field body language of Pakistan players when facing India, noting that they frequently appear visibly anxious. Additionally, he highlighted ongoing internal issues within the Pakistan team's dressing room.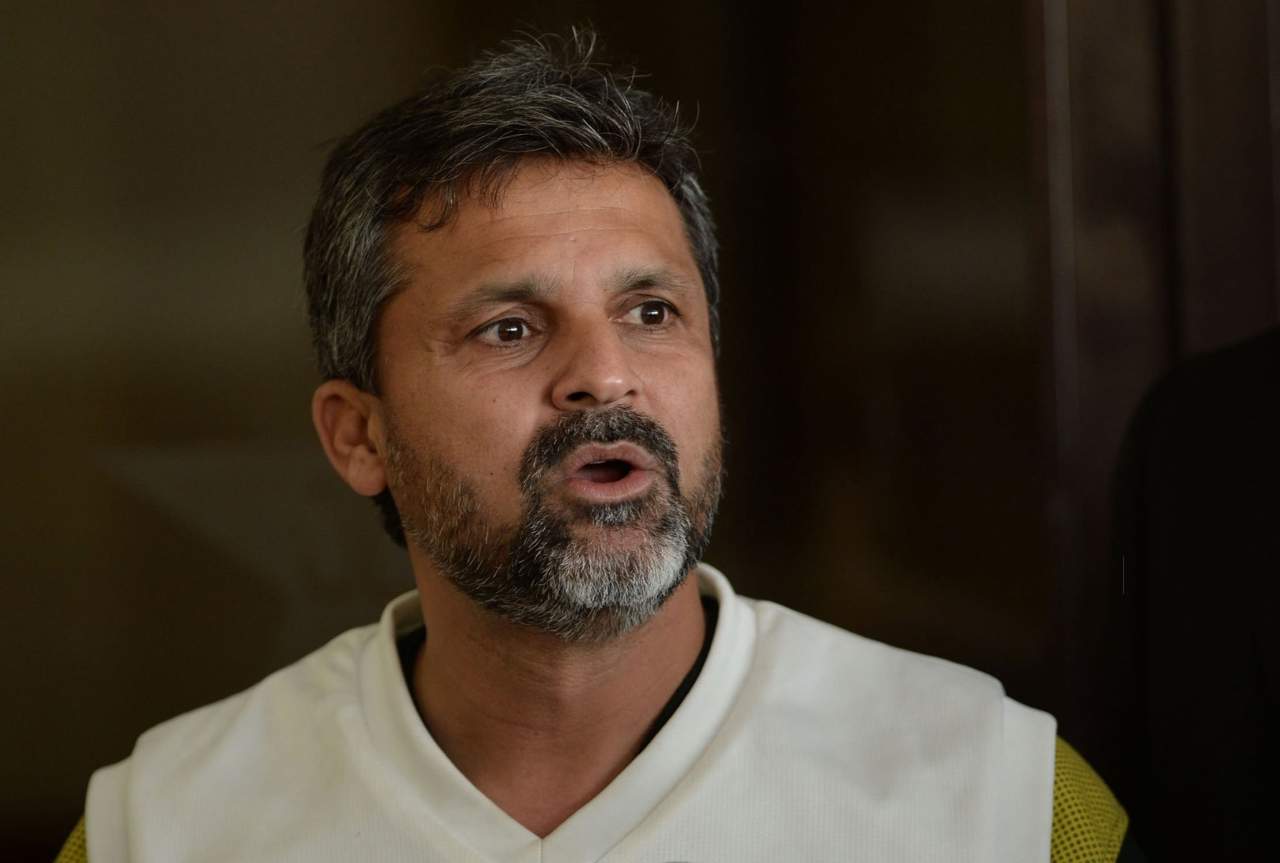 "It's okay if your suggestions go wrong, it happens. But your body language shows whether you want to win, and that wasn't visible. And I'm pretty sure there were some issues in the dressing room."
The Pakistan cricket team, in their debut match on Indian soil, suffered a five-wicket defeat in the warm-up game against New Zealand. Their next and final warm-up fixture is slated against Australia on October 3 at the Rajiv Gandhi International Cricket Stadium.