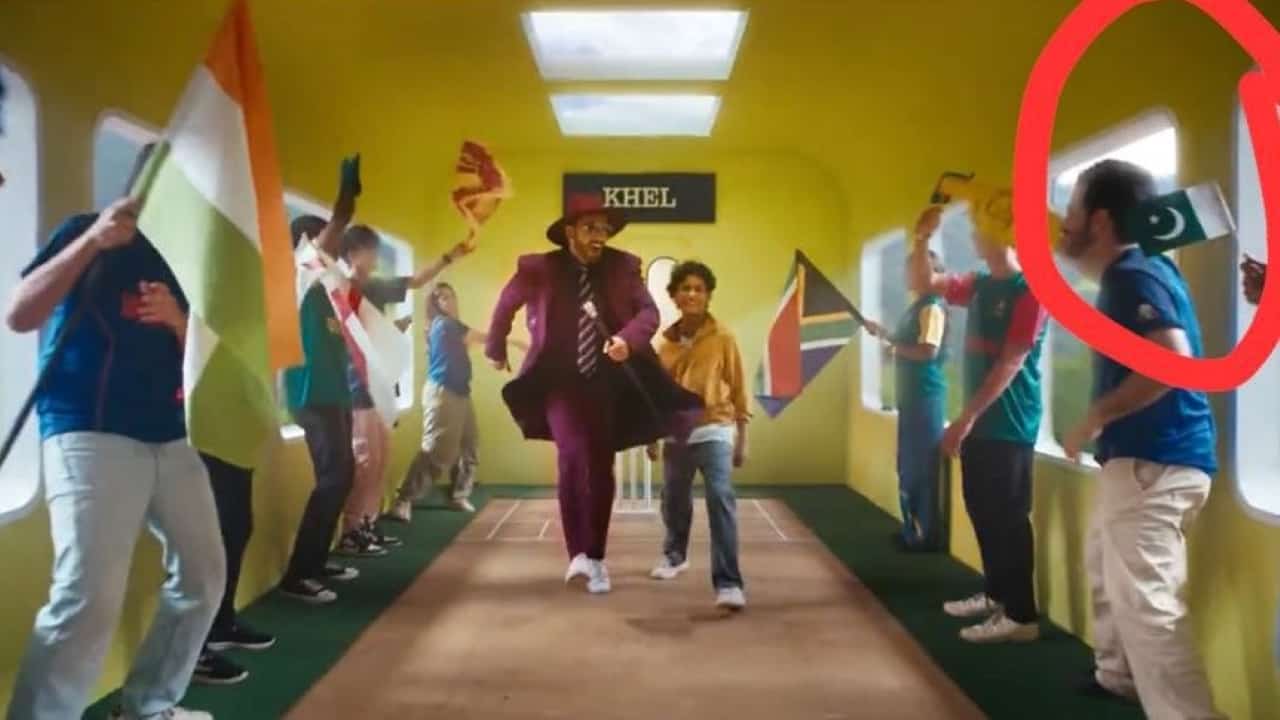 Pakistan Fans Furious Over Small Pakistan Flag in World Cup Anthem | Source: Twitter
The International Cricket Council (ICC), on Wednesday, September 20 released the theme song for the 2023 World Cup, "Dil Jashn Bole," featuring the renowned Bollywood actor Ranveer Singh and singer Pritam.
During a scene in the video, Ranveer Singh dances through a lane surrounded by people holding flags from all the participating nations of the 2023 World Cup. Pakistan's flag, however, drew attention from fans for being comparatively smaller.
Pakistan's fans were quick to take to X [Formerly Twitter], asserting that the size of their flag in the video was part of a conspiracy orchestrated by the Board of Control for Cricket in India (BCCI), who are hosting the upcoming prestigious event, and the International Cricket Council (ICC).
Here's a glimpse of how Pakistan fans have responded:
Watch: ICC World Cup 2023 Anthem
https://x.com/icc/status/1704384709646864506?s=46
Excerpt: Pakistan fans upset over small flag in ICC World Cup 2023 theme song.