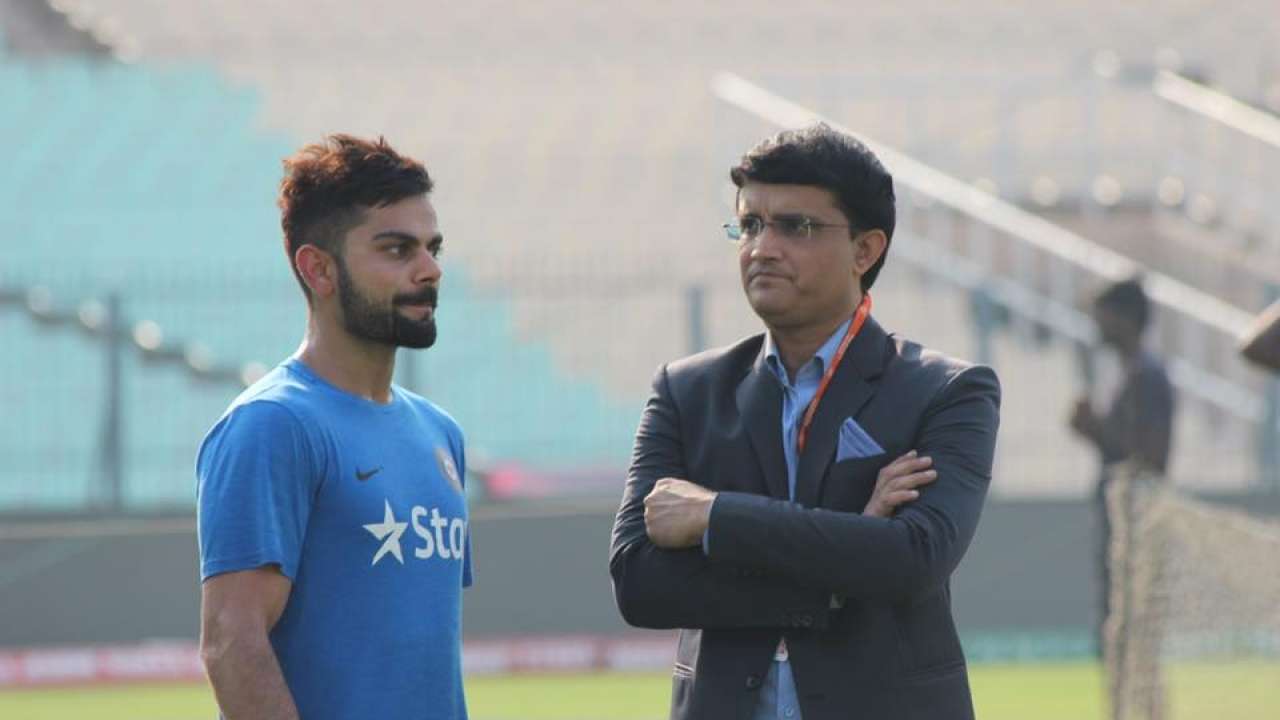 Former BCCI President Sourav Ganguly revealed that he, along with others, was taken aback when he first heard that Virat Kohli was stepping down from his role as India's Test captain in early 2022 after the India tour of South Africa.
During a recent conversation with Aaj Tak, the former India captain affirmed that Virat Kohli's decision to step down as the T20 captain before the 2021 World Cup in UAE was entirely voluntary and not influenced by any external factors.
"No (on the board's preparedness on Kohli giving up Test captaincy). Not after the South Africa series. I don't know (why he did so), only he can tell," Ganguly said.
Having steered India to the inaugural World Test Championship Final in 2021 and securing a 2-1 series lead in England the same year, Kohli had announced stepping down as Test captain ahead of the 2021 T20 World Cup.
Shortly thereafter, Rohit Sharma was appointed as the captain in both limited-overs formats. In early 2022, after India's 2-1 series defeat in South Africa, Kohli announced on social media that he would step down as Test captain, paving the way for Rohit Sharma to assume the leadership role in red-ball cricket too.
India recently suffered a massive 209-run defeat against Australia in the World Test Championship (WTC) final at The Oval. When asked if Kohli could've led the team better in a high-stake contest, where India appeared to be at a disadvantage right from the beginning, Ganguly said:
"There's no point in saying that right now. Because the captain had left his role by himself. There's no point in talking about this now. The selectors had to appoint a captain."
Notably, this marked India's second consecutive defeat in the WTC final, having previously lost to New Zealand in the inaugural edition of the tournament.