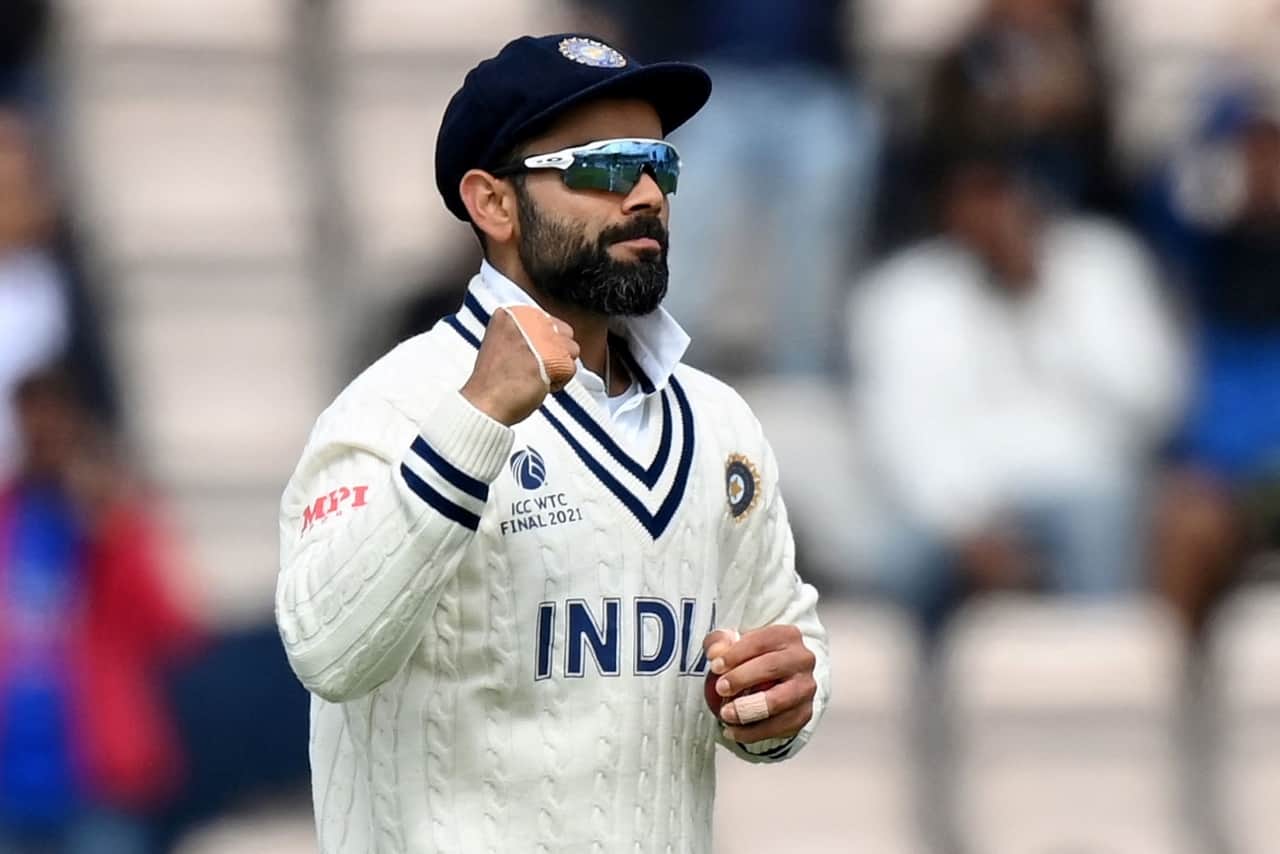 Virat Kohli | Source: Twitter
India's most successful Test captain, Virat Kohli, on Saturday stunned everyone as he declared his resignation as Test captain. His decision to step down as Test skipper comes a day after team India lost the three-match Test series 2-1 against South Africa.
Kohli was appointed Test captain back in 2014 when Mahendra Singh Dhoni stepped down in the middle of the series against Australia. Ever since then, he has only taken the Indian team to the apex of glory in the longest format of the game.
Here's the full text of Kohli's statement:
It's been 7 years of hard work, toil and relentless perseverance every day to take the team in the right direction. I've done the job with absolute honesty and left nothing out there. Everything has to come to a halt at some stage and for me as Test Captain of India, it's now. There have been many ups and also some downs along the journey, but never has there been a lack of effort or lack of belief. I have always believed in giving my 120 per cent in everything I do, and if I can't do that, I know it's not the right thing to do. I have absolute clarity in my heart and I cannot be dishonest to my team.
I want to thank the BCCI for allowing me to lead my country for such a long period and more importantly to all the teammates who bought into the vision I had for the team from day one and never gave up on any situation. You guys have made this journey so memorable and beautiful. To Ravi Bhai and the support group who were the engine behind this vehicle that moved us upwards in Test Cricket consistently, you all have played a massive role in bringing this vision to life. Lastly, a big thank you to MS Dhoni who believed in me as a Captain and found me to be an able individual who could take Indian Cricket forward.
BCCI's Reaction on Virat Kohli's Resignation as Test Captain
Following Kohli's announcement on Saturday, The Board of Control for Cricket in India (BCCI) hailed Kohli for his contribution as skipper.
BCCI wrote on Twitter,
BCCI congratulates #TeamIndia captain Virat Kohli for his admirable leadership qualities that took the Test team to unprecedented heights.

He led India in 68 matches and has been the most successful captain with 40 wins.
Meanwhile, BCCI secretary Jay Shah wrote,
Congratulations to Virat Kohli on a tremendous tenure as #TeamIndia captain. Virat turned the team into a ruthless fit unit that performed admirably both in India and away. The Test wins in Australia & England have been special.
Virat Kohli's Record as India's Most Successful Test Captain
As legend Virat Kohli resigns, let's have a look at his record as team India's Test captain.
From 7th Placed Team To The Pinnacle Of Glory
Virat Kohli had succeeded Dhoni when Team India was placed seventh in the ICC rankings and since then he hasn't looked back. Team India not only reclaimed the top spot in the ICC rankings but remained the No.1 team for consecutive years under his leadership.
Team India's Unreal Domination At Home
One of the most iconic records that the Indian Test team has achieved under Virat Kohli is the record of being undefeated at home when Kohli captained the Test side in the bilateral series. They never lost any Test series under captain Kohli in their backyard. India won 11 out of 11 home series they played under his leadership and reached the final of the first-ever ICC World Test Championship.
A series win in Australia, West Indies & Sri Lanka
Home dominance was one thing but this side turned out to be champions overseas as well. From the West Indies to Australia, success followed wherever this team toured. From becoming the first Asian captain to register a Test series victory in Australia to consecutive series wins in the West Indies and Sri Lanka, he has ticked all the boxes. Later on, they conquered Lord's and Oval in England and are currently leading the five-match series 2-1 and the final Test match of the England tour is scheduled to take place in July this year.
Fourth Most Successful Captain In The History of Test cricket
Virat Kohli is one of the most successful skipper Team India has ever produced in the history of Test Cricket. Numbers and charts give a fair idea of the legacy nowadays, and then it isn't otherwise in Virat Kohli's case either.
In terms of win percentage, the 33-year-old is the 4th most successful captain in the history of Test cricket. The captains who have won more Tests as captain in international cricket are Steve Waugh (41 Test wins), Ricky Ponting (48 Test wins) and Graeme Smith (53 Test wins).
---
Graeme Smith (South Africa)
Matches: 109
Wins: 53
Lost: 29
Win percent: 48.62
Ricky Ponting (Australia)
Matches: 77
Wins: 48
Lost: 16
Win percent: 62.33
Steve Waugh (Australia)
Matches: 57
Wins: 41
Lost: 9
Win percent: 71.92
Virat Kohli (India)
Matches: 68
Wins: 48
Lost: 17
Win percent: 58