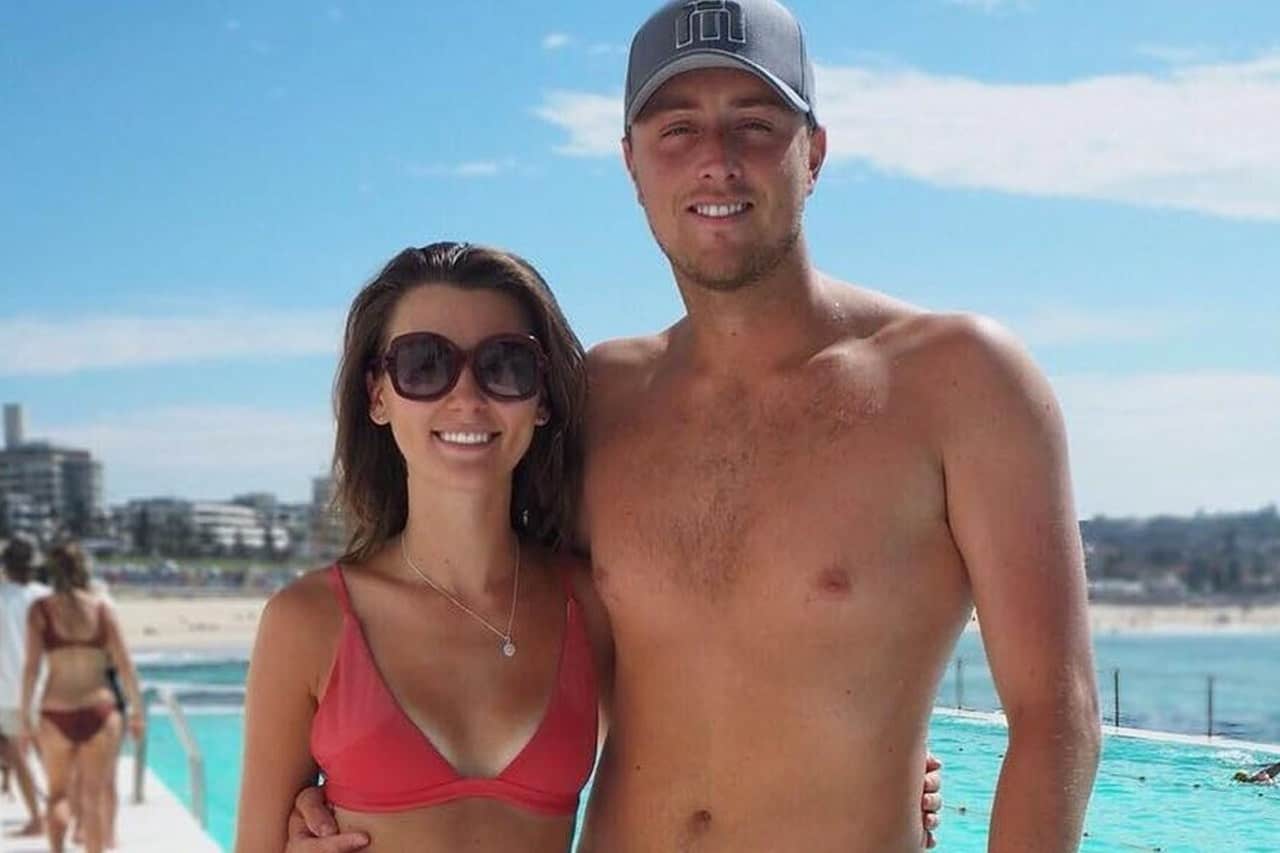 Lauren Rose Pullen & Ollie Robinson | Source: Twitter
Ollie Robinson, the England pacer, finds himself in the spotlight once again for non-cricket reasons as he and his fiancée Lauren Rose Pullen part ways merely two months ahead of their scheduled wedding. The couple, who had been together for eight years, are also parents to a two-year-old daughter named Sienna.
The England pacer was due to marry Lauren Rose Pullen in October this year, with invitations already sent out. However, the duo have recently deleted all their pictures together from their social media handles.
Rumours are circulating that Robinson has now started a relationship with influencer Mia Baker. A Daily Mail source has revealed that Lauren is heartbroken while Robinson has been spotted with Baker by many.
"Lauren is heartbroken and totally devastated. One minute she was getting ready to marry the man she loves and spend the rest of her life with him and the next, he leaves her and she finds out that he's seeing someone else," the Source said.
"Despite the pain he's caused, he's not shy of liking and commenting on Mia's Instagram posts," she added.
We were invited to the wedding but then in late July we were told that it had been called off and that Ollie was seen with Mia by some of the England team," the source said on the timing of Robinson's new relationship.
"A lot of them and us are disgusted by what he's done. We all thought that he had finally settled down and saw him as a family man because he and Lauren appeared to be so happy."
The report went on to mention that rumours regarding Ollie Robinson's alleged relationship with Mia gained traction when certain England players reportedly spotted them together at the team hotel during the Ashes series. The source also suggested that this could have played a role in his omission from the team for the last two Tests.