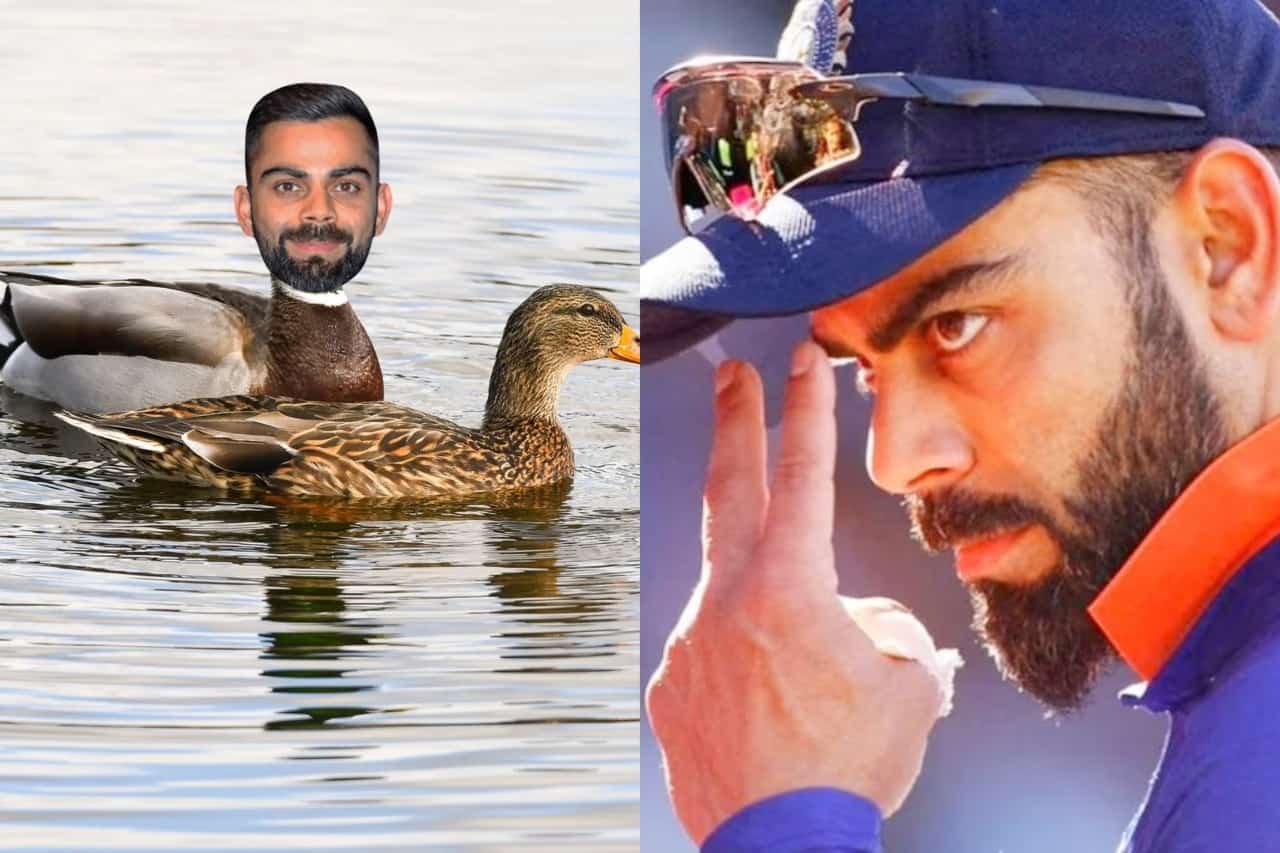 Fan Army Trolled Virat Kohli for a Duck in World Cup | Source: X/Twitter
Virat Kohli registered the first duck in the history of the ODI World Cup as he was dismissed without opening his run account against England on Sunday, October 29, at the Bharat Ratna Shri Atal Bihari Vajpayee Ekana Cricket Stadium in Lucknow.
Meanwhile, the fan army of the England Cricket team, known as 'The Barmy Army,' did not miss the chance to troll Virat Kohli after he was sent back to the pavilion. Here's what they shared on Twitter:
On the other hand, The Barmy Army's jabs at Kohli didn't receive a warm reception from Indian fans, who are now vehemently reacting to these posts. Here's a glimpse of some of the reactions:
David Willey delivered a length ball just outside off stump. Kohli, who had been struggling against the England pacers, decided to break free by charging down the track and aiming to clear mid-off. Unfortunately, he mistimed the shot, leading to a safe catch by Ben Stokes within the inner circle.
Virat Kohli currently stands as the sixth highest run-getter in the World Cup 2023, with a total of 354 runs in six matches, which comprises four half-centuries and two centuries.