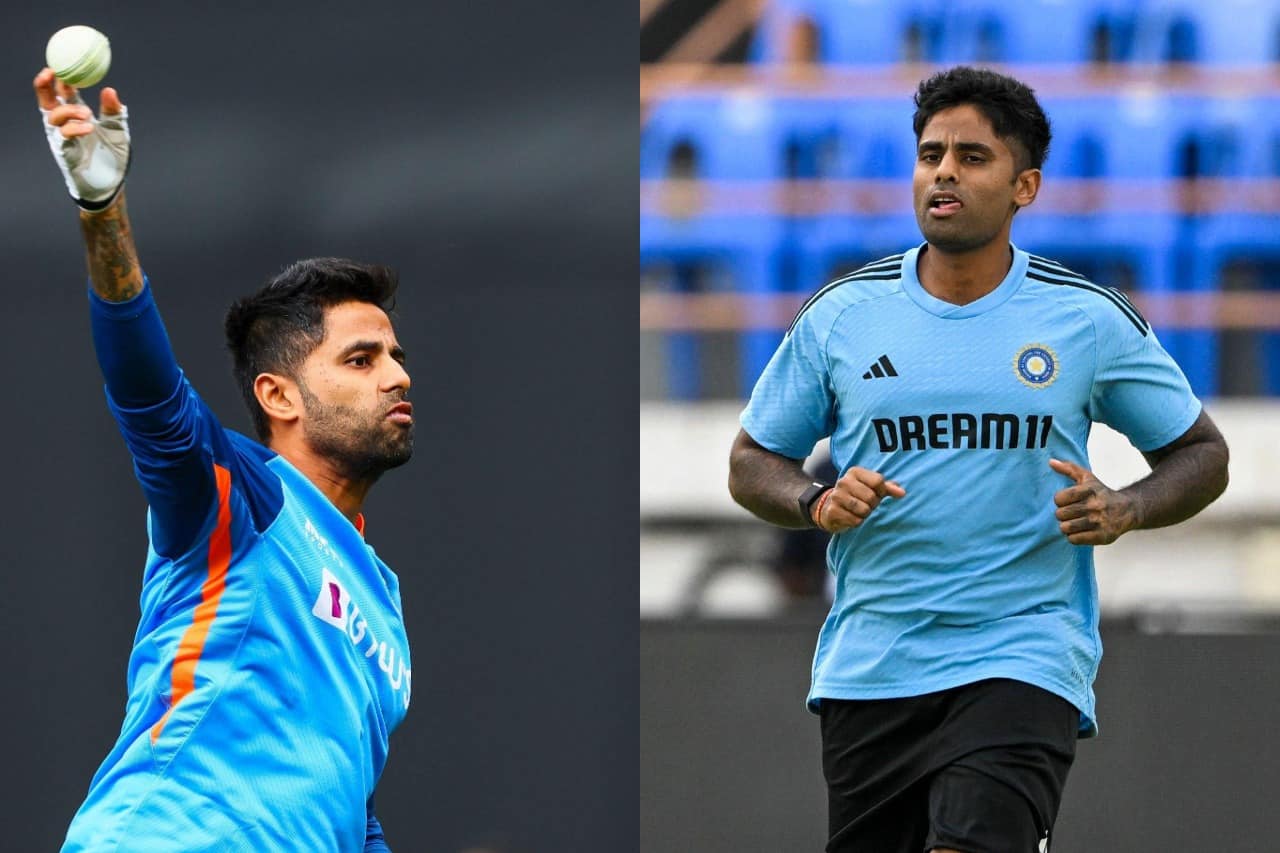 Suryakumar Yadav | Source: X/Twitter
Team India aims to continue their winning streak as they face New Zealand in their upcoming match on Sunday, October 22 at the Himachal Pradesh Cricket Association Stadium in Dharamsala.
However, prior to this game, an alarming report has emerged from Team India's camp as Suryakumar Yadav, slated to step in for Hardik Pandya in the upcoming match, sustained a wrist injury during net practice.
The Mumbai batter suffered a painful wrist injury after being struck by a ball, but an ice pack treatment appeared to alleviate the pain. Fortunately, X-rays weren't required. The question of his participation in the upcoming match against New Zealand remains up in the air.
Earlier on, there were reports that Suryakumar Yadav would be the replacement for Hardik Pandya, who sustained an ankle injury in the Bangladesh match and is likely to be unavailable for the upcoming New Zealand fixture.