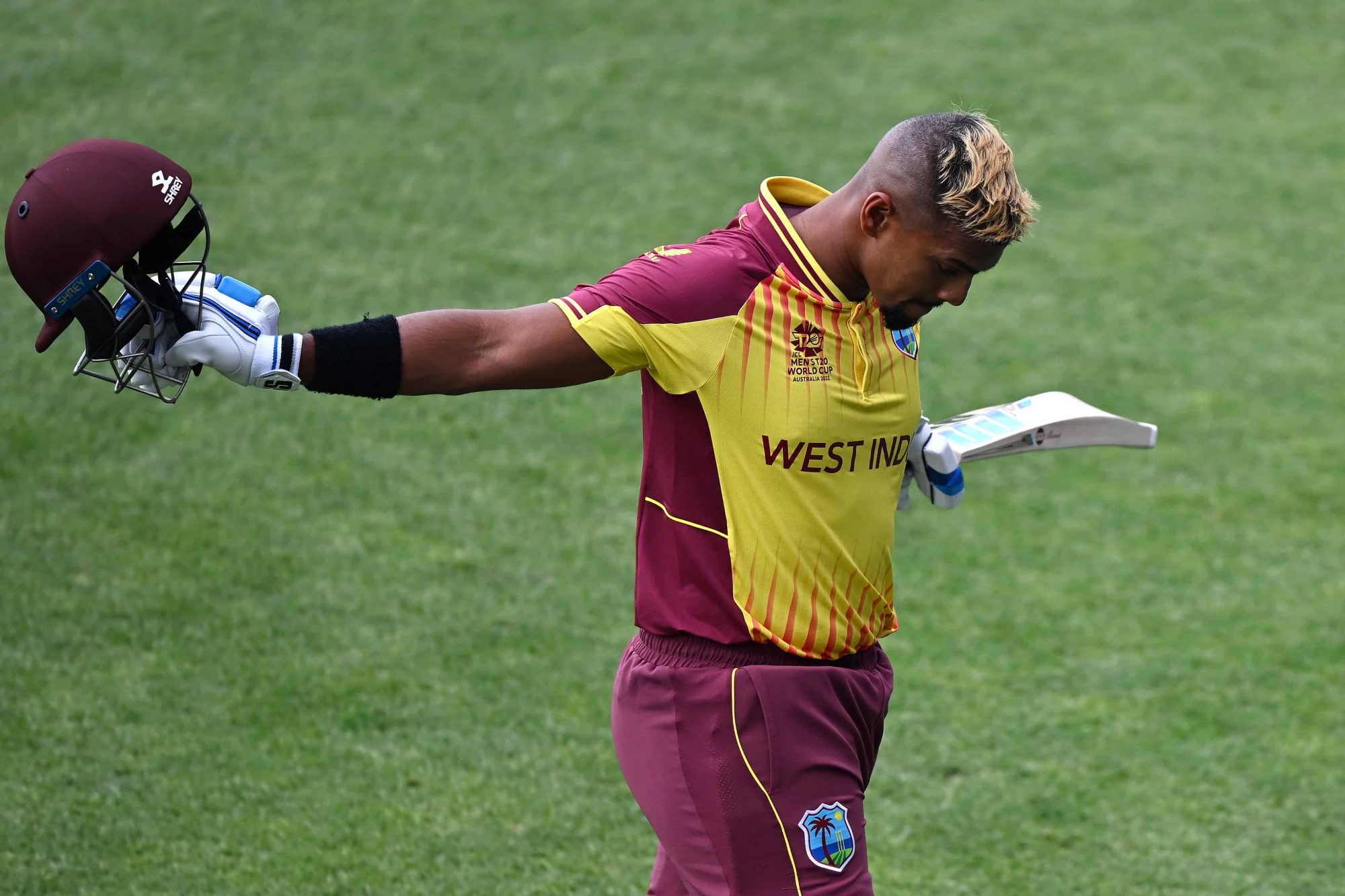 Following the team's exit from the ICC Men's T20 World Cup 2022 tournament, West Indies wicket-keeper batter Nicholas Pooran has decided to relinquish the white ball captaincy of the West Indies men's team.
The two-time T20 World champions suffered early exit in the recently concluded T20 World Cup 2022 as they failed to reach the Super 12 phase after two qualifying defeats against Ireland and Scotland. 
Pooran stepped down from the role less than a year after taking over the job. Pooran was the successor of Kieron Pollard, who announced his retirement from international cricket earlier this year.
Announcing his resignation from captaincy on Monday (November 21), Pooran said it is the right decision and will give the team enough time to prepare for the upcoming ICC tournaments.
The left-hander further added that he will continue to be a leader in the dressing room and will keep supporting his team and players.
"I have given the captaincy a great deal of thought since the enormous disappointment of the T20 World Cup. I took on the role with great pride and dedication and have given it absolutely everything over the past year. The T20 World Cup is something that must not define us and I will readily get involved in the upcoming reviews. And whilst it will be several months until we reconvene as a squad, I want to give CWI plenty of time to prepare for the matches against South Africa in March and beyond," Pooran said.
"By stepping down now as the West Indies white ball captain I believe it is in the best interests of the team and for me personally, as I need to concentrate on what I can deliver to the side as a player. I desperately want us to be successful and the most value I can give to the team is through fully focusing on the role of consistently scoring runs at crucial times," Pooran added.