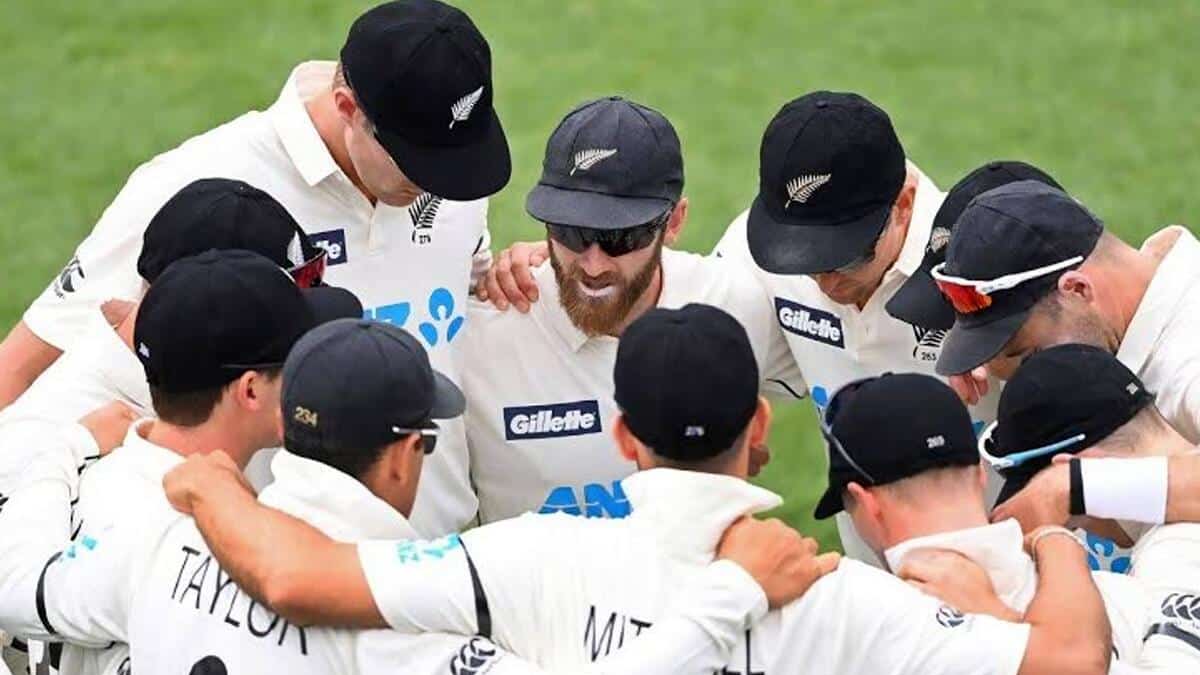 Team New Zealand | Image: Twitter
New Zealand on Tuesday became the first team to qualify for the final of the inaugural edition of the World Test Championship with the postponement of Australia's Tour of South Africa on Tuesday. The final of the ICC's first Test Championship will be played at the historic Lord's Cricket Ground in England.
The New Zealand team made it to the finals by finishing second at the table in the Test Championship. India and England have their destiny in their own hands as they meet in a 4-Test series, which will be the last assignments in the ongoing World Test Championship cycle. The two teams will kickstart the series from February 5.
Despite their tour of South Africa getting postponed due to Covid-19 fears, Australia are not out of the race for the Lord's final. The 4-Test series between India and England will determine which of these 3 sides will join New Zealand in the final in June.
At the moment, India is at the first place in the championship table, while New Zealand is at second place. Australia's team is ranked third, while England is at number four. The result of the series between India and England will decide the second final team.
What India need to do to qualify for World Test Championships final?
India will reach the final if they beat England 4–0, 3–0, 2–0 or 2–1 in a four-match series. If this series ends on par or India loses by 1 match margin then it will become a chance for Australia to reach.
What England need to do to qualify for World Test Championship final?
On the other hand, England need to at least win 3 matches and afford to lose only 1 match. Any of the following series scorelines will see England leapfrogging India and making the final.
4-0, 3-0, 3-1.
What Australia need to qualify for the World Test Championship final?
Australia should hope none of the above possibilities become a reality. If the India-England series is drawn, then Australia will go through to the final. Or if India loses more than 2 matches or England doesn't manage to win at least 3 matches, Tim Paine's team will head to Lord's for the final.