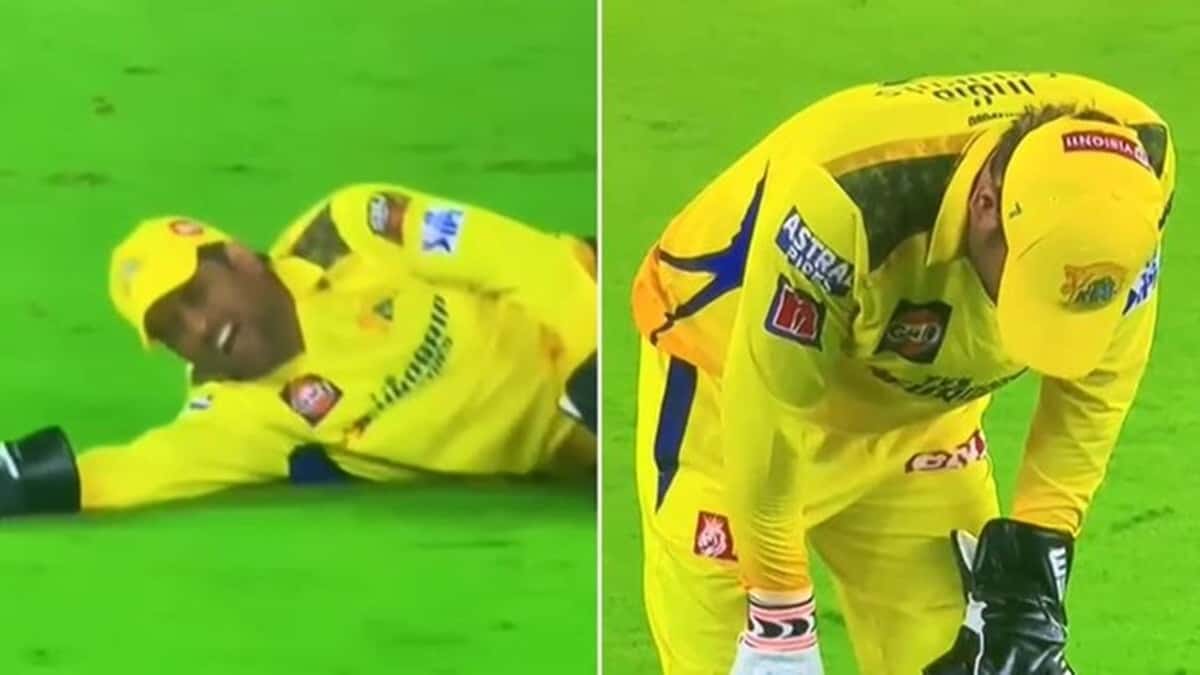 MS Dhoni in Pain Due to Kee Injury | Source: India.com
The CEO of Chennai Super Kings, Kasi Viswanathan, confirmed on Wednesday that MS Dhoni will be consulting medical professionals regarding his persistent knee injury. He further emphasized that the final call on the necessity of surgery or alternative treatment options rests with the captain.
For the uninitiated, Dhoni played the entire Indian Premier League (IPL) 2023 season with an injured knee although he looked fine at the moment but there were also occasions when he was seen limping because of the injury while running between the wickets and keeping wickets.
Here's what Viswanathan told PTI:
"Yes, it is true that Dhoni will be taking medical advice for his left knee injury and accordingly decide. If surgery is advised, it can only be ascertained after reports come out, it will be completely his call."
After securing the fifth IPL title for Chennai Super Kings, MS Dhoni finally responded to the most asked query regarding his retirement plans for the next season. Dhoni expressed his intention to play one more season if he remains fit, considering it as a heartfelt token of gratitude towards his fans.
Here's what MS Dhoni said in the post-match conference after CSK beat Gujarat Titans in the IPL 2023 final:
"If you see, this is the best time to announce my retirement. But the amount of love and affection I have been shown wherever I have been this year, the easy thing would be for me to say 'Thank you very much', but the tough thing for me is to work hard for another 9 months and come back and play at least 1 more season of IPL."
Notably, during the 2023 Indian Premier League season, regardless of the venue, whenever MS Dhoni took the field, whether it was a home or away game, fans flocked in large numbers to get his glimpse. The presence of CSK fans turned every stadium into a sea of yellow, creating a wave of excitement.
"A lot depends on the body, I have 6-7 months to decide. It will be more like a gift from my side, it's not easy for me but that's a gift. The way they've shown their love and affection, I think that's something I need to do for them."