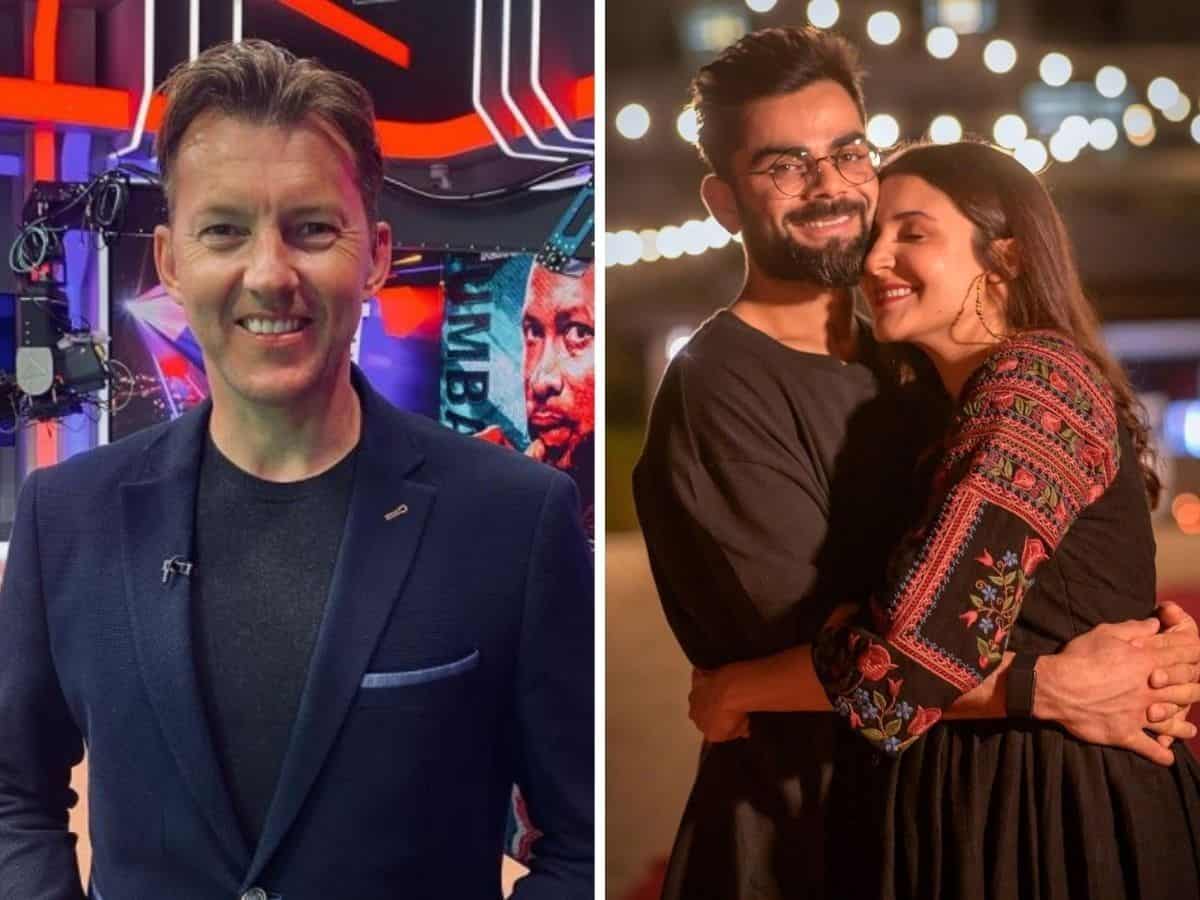 Brett Lee, Virat Kohli and Anushka Sharma | Image: Twitter
Former Australia fast bowler and legend Brett Lee has welcomed Kohli to have his first child in Australia and said that the country will accept the kid of the couple. He also shared the possibility of Virat's child donning the baggy green in the future if he/she takes birth on the Australian soil.
Virat Kohli is currently playing the first Test against the hosts Australia in Adelaide. He is scheduled to fly back to India to be with his wife Anushka Sharma who is going to give birth to their first child in January.
"If you would like Mr Kohli, you are welcome to have your child in Australia. Because we will accept you. If you have a little girl, fantastic. If you have a little boy, fantastic. They might become a Baggy Green," Brett Lee said in an interview to Mid-Day.
The former Australian pacer further added that he is excited to watch some of the lesser-known players step up in the ongoing Test series between Australia and India. At the same time, he also said that everyone is always looking forward to watching Steve Smith and Virat Kohli, whenever they play.
"It is pretty hard to go past Virat Kohli and Steven Smith. But I am actually looking forward to the lesser-known players. These are players who are not at the echelons of world-class yet.
"They are players who have only played a handful of matches, like Marnus Labuschagne for Australia, Rishabh Pant and Prithvi Shaw for India, those types of guys. I want to see those young guys step up to the play," Lee said.
On asking about his favourite players in the current Indian and Australian team, the legend replied that he like watching Pat Cummins in Australian side and in the Indian squad, there are so many Indian players he is a fan of but normally he like watching Rohit Sharma play 'pull shot'.
"I think in the Australian team I would have to say Pat Cummins, and in the Indian cricket team, I love watching mean I can pick 30 of them, but I like watching Rohit Sharma play when he plays his pull shot," Lee said.