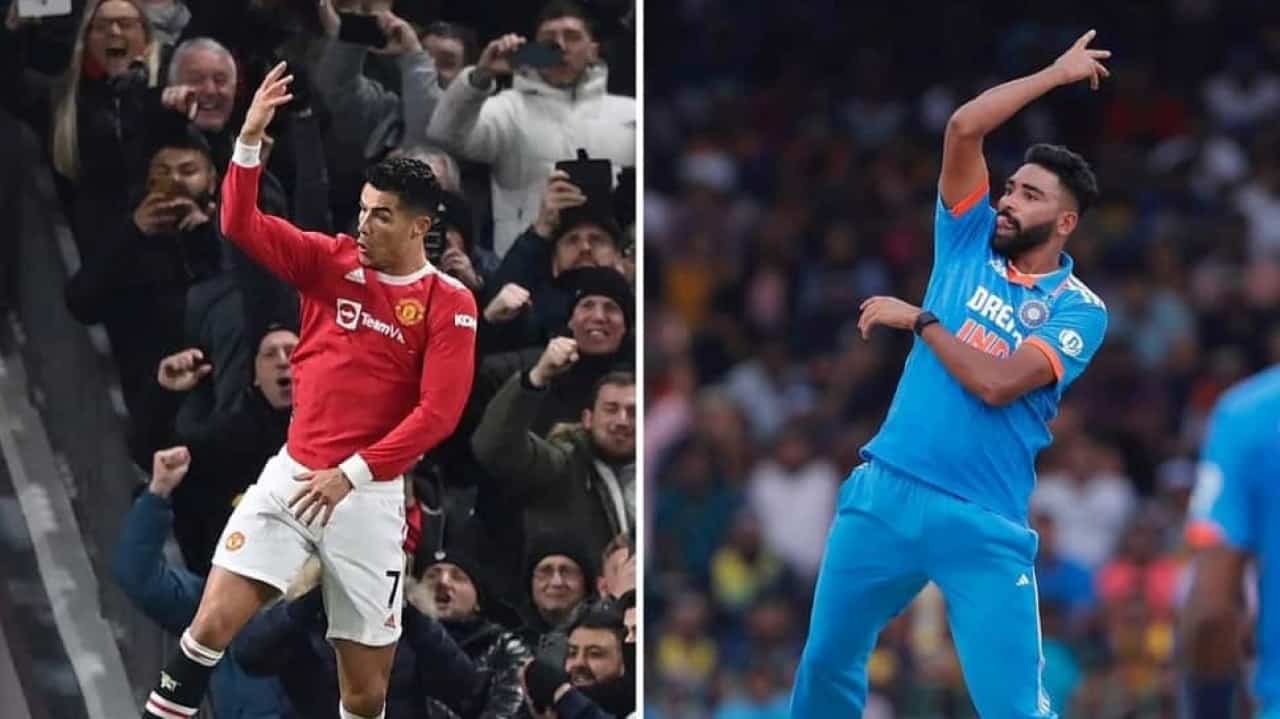 Cristiano Ronaldo & Mohammed Siraj Siu celebration | SOurce: X/Twitter
Mohammed Siraj, the Indian fast bowling sensation, shared a picture frame on Instagram, where he and legendary footballer Cristiano Ronaldo can be seen celebrating their on-field victories in the famous 'Siu' style.
Siraj's 'Siu' celebration, just like Ronaldo's goal shenanigans, is a real crowd-pleaser. He is a big Ronaldo stan and often pulls this celebration off whenever he takes a wicket.
In his Instagram story, Siraj posted a picture of the photo frame featuring himself and Cristiano Ronaldo in the 'Siu' celebration pose, with a caption "Siiiiuuuuuuuuu."
Siraj isn't having a great World Cup campaign as he has managed to take the six wickets in six matches at an economy rate of 5.86. Team India will next lock horns with Sri Lanka on Thursday, November 2 at Wankhede Stadium, Mumbai.