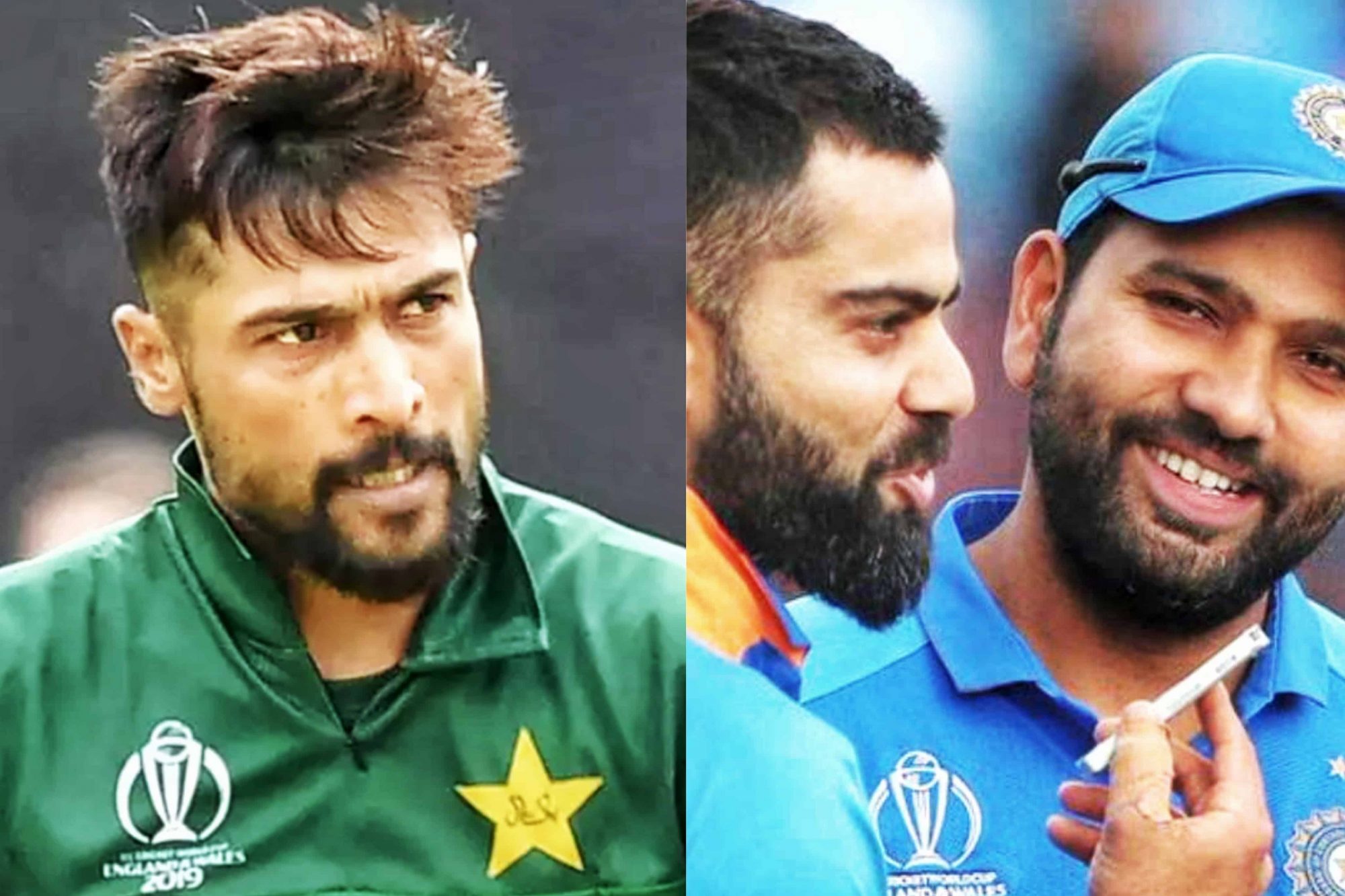 Mohammad Amir, Virat kohli, Rohit Sharma | Source: Twitter
Mohammad Amir was once regarded as one of the best fast bowlers in the world. With his ability to swing the ball both ways and generate a great amount of pace, Amir was a lethal prospect to face for the best of batsmen around the globe.
However, Amir shocked the entire cricketing world by announcing sudden retirement last year at an age of just 28 because of his differences with Pakistan Cricket Board (PCB).
Amir has finished his international career with 119 wickets from 36 Tests, 81 wickets from 61 ODIs and 59 more from 50 T20Is for Pakistan.
The pacer has bowled some memorable spells in his short international career, but nothing can surpass his two spells against India, one in the Asia Cup 2016 and one in the Champions Trophy 2017 final, where it felt like Amir was bowling on a different pitch while the Indian batsmen were batting on a completely different track.
Never Found Bowling To Virat Kohli & Rohit Sharma Difficult: Mohammad Amir
The 29-year old stated that the Indian vice-captain in the white-ball formats, struggles against the left-arm fast bowlers. Kohli, according to Amir, is "slightly tougher" because he flourishes under pressure.
"I haven't found it tough bowling to either. In fact, I find it easy to bowl to him (Rohit). I feel that I can get him out both ways. He struggles against the in-swinger from a left-armer and as well as against the ball that goes away early on. I may say that I find bowling to Virat slightly tougher because he revels in pressure situations, but otherwise, I've never found it difficult bowling to either of the two," Amir told 'Cricwick'.
Amir destroyed India's top-order during the ICC Champions Trophy 2017 final by dismissing Kohli, Rohit and Shikhar Dhawan. Amir had finished with terrific figures of 3 for 16 in 6 overs as Pakistan thrashed India by 180 runs to claim the trophy.
I Find It Most Difficult To Bowl To Steve Smith: Mohammad Amir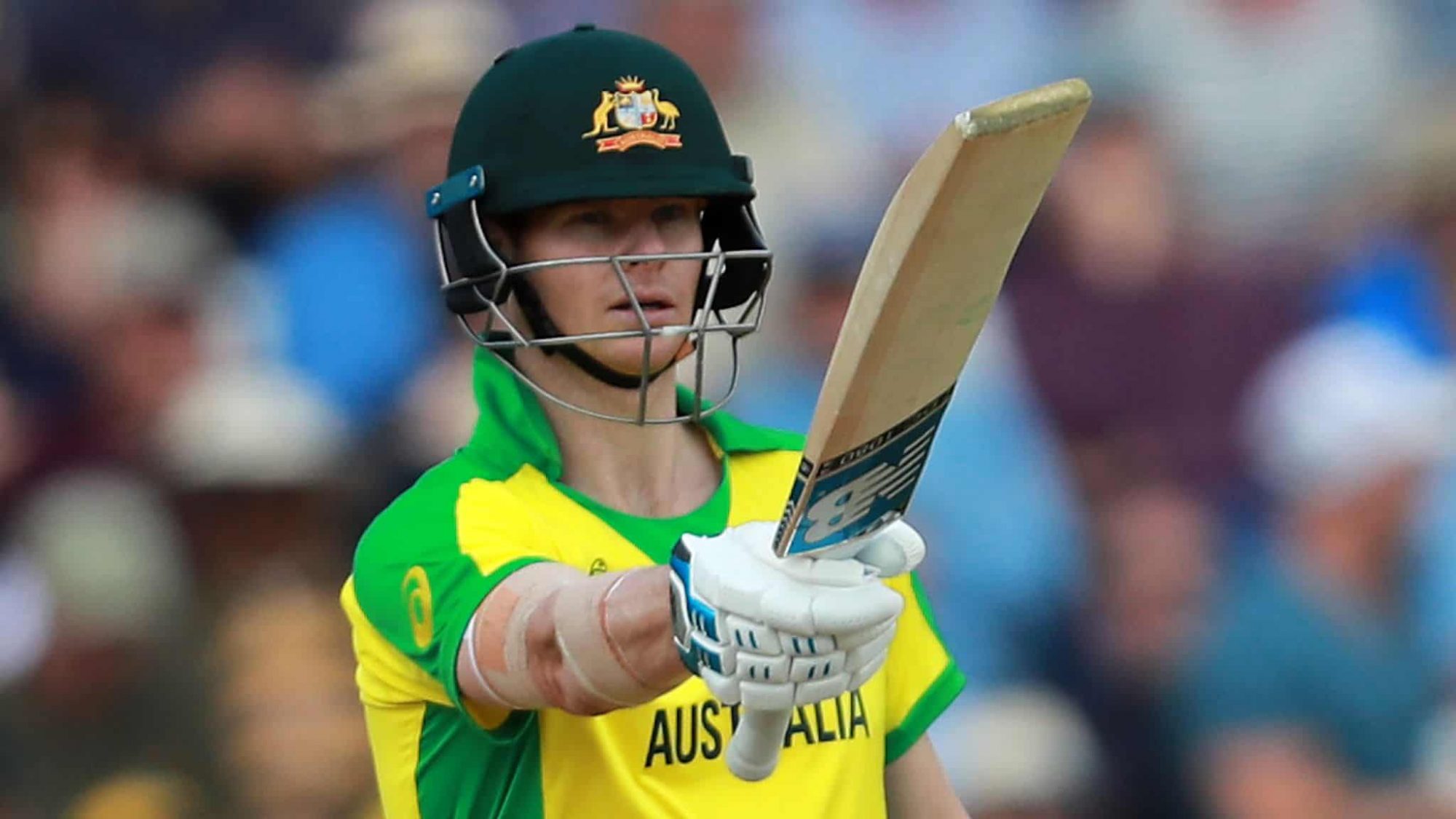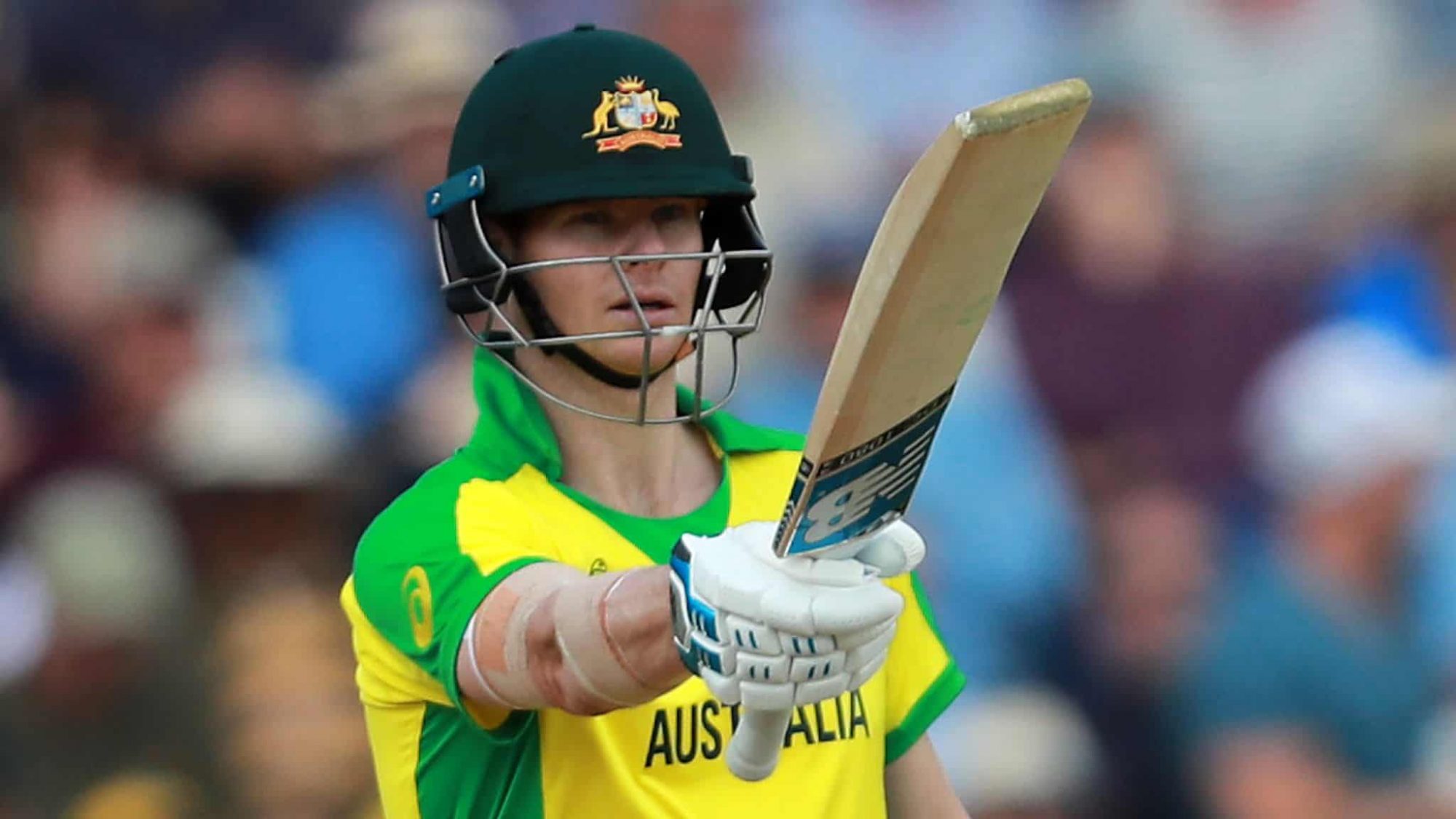 The speedster also revealed he finds it most difficult to bowl against Australia's Steven Smith. The left-arm pace bowler who served a five-year suspension for match-fixing early last decade, said that Australia's Smith is the most difficult batsman to bowl to because of his different technique.
"I find it most difficult to bowl to Steve Smith. Because his technique is very difficult [to comprehend]. He stands in such an angle that you don't understand where to bowl to him," Amir said before explaining why Smith's technique makes it difficult for bowlers to bowl to him.
"If you bowl an outswinger, he raises the bat and leaves it. If you bowl on the pads, his flick is a solid shot for him. I find his technique really difficult while bowling," added the former Pakistan pacer.
Mohammad Amir has applied for citizenship of England. There is speculation that the 29-year-old may take part in the IPL after getting the British citizenship. He reportedly wants his children to grow up in England and get their education there.