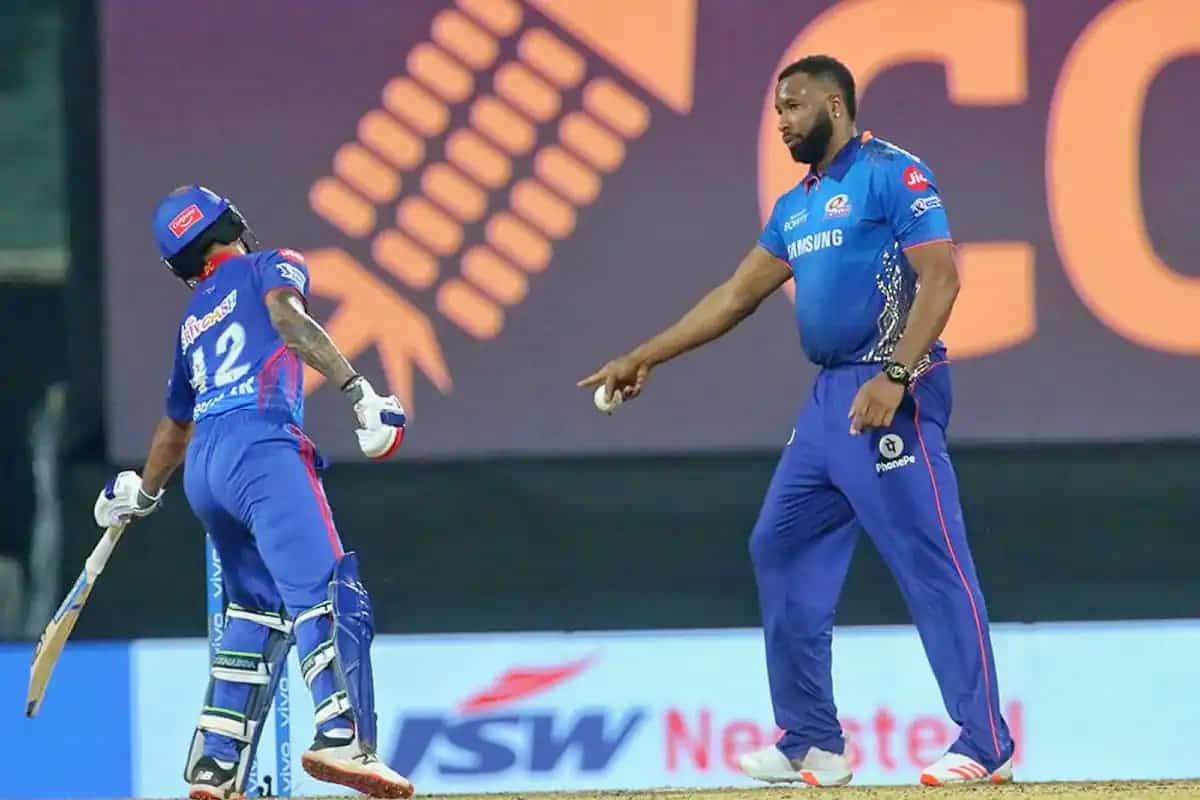 Kieron Pollard and Shikhar Dhawan | Source: Twitter

The Marylebone Cricket Club (MCC) has announced the new code of Laws for 2022 on Wednesday. Whilst the amendments are being announced now, they will not come into force until October.
The changes are introduced to shape the game of cricket as it should be played.
As listed below, there are several notable changes:
1. No saliva
The 'no saliva' rule, which was first introduced during the COVID-19 pandemic, will now be applicable in all ICC-approved matches. Cricketers have used the age-old method of shining one side of the ball with saliva and sweat to help bowlers generate more movement in the air as it travels towards batters.
The MCC has said that using saliva to shine the ball will be treated the same way as any other unfair method of changing the condition of the ball. It will also remove any grey areas of fielders eating sugary sweets to alter their saliva to apply to the ball. 
2. Running out the non-striker
One of the most controversial modes of dismissals in cricket, 'Mankad', has now been changed into an official mode of dismissal and will not be considered 'unfair play'.
The MCC has said that the law has been moved from the 'unfair play' category to the 'run out' section to avoid any negative connotations over what is a legal play.
3. New batter To Take Strike
Another major change introduced by MCC will see new batters taking the strike for the next delivery even if the previous pair had crossed while the catch was being taken. The MCC said when a batter is out caught, the new player will come in at the end the striker was at and face the next ball unless it is the end of an over. The law was first introduced in The Hundred tournament last year at the request of the MCC. The law has been amended to provide bowlers with the advantage of taking a wicket.