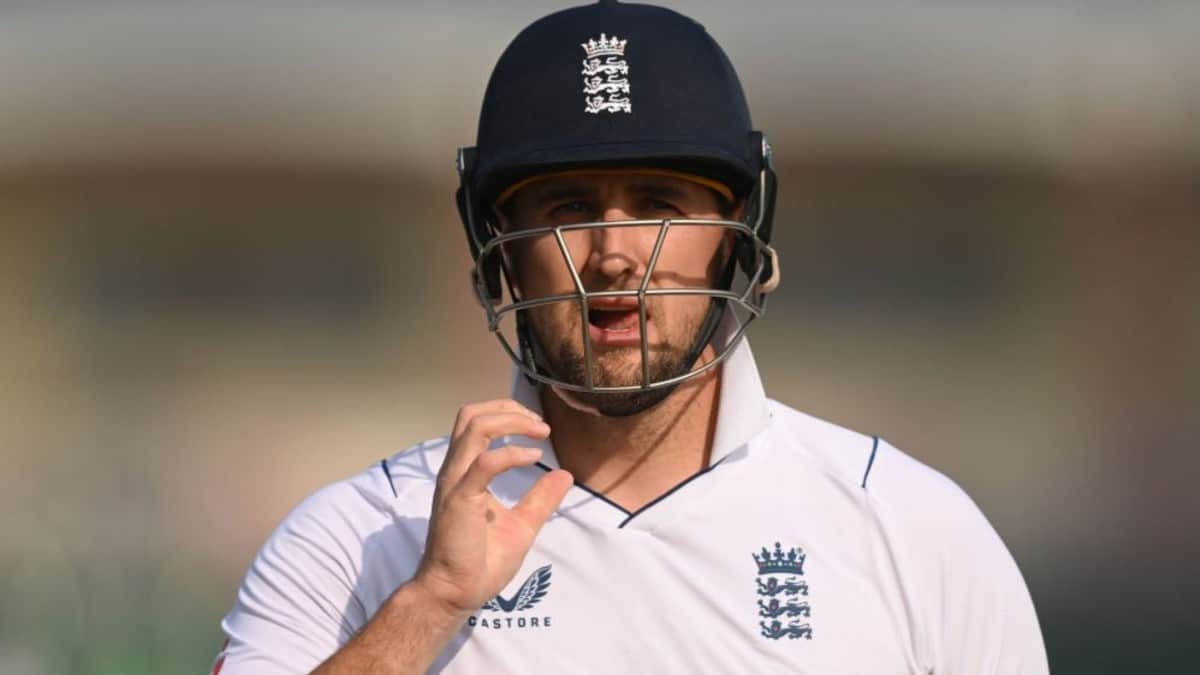 Liam Livingstone | Source: Twitter
England Cricket Board (ECB), on Monday (December 5) confirmed that all-rounder Liam Livingstone has been ruled out of the ongoing Test series against Pakistan due to a right knee injury.
Tha flamboyant batter injured his knee while fielding on the boundary on day two of the ongoing first Test in Rawalpindi. He didn't come to the field for all of Pakistan's first innings. He did bat during England's second innings, where he scored an unbeaten 7 but was looking in extreme discomfort.
The England and Wales Cricket Board (ECB) has confirmed that Livingstone will be returning to the United Kingdom on Tuesday, December 6, to begin the rehabilitation process. He will work closely with the ECB and the Lancashire medical team as part of his recovery.
Here's what ECB said in its statement:
"England Men's all-rounder Liam Livingstone has been ruled out of the rest of the Test series against Pakistan with a right knee injury. He will return to the UK on Tuesday and commence rehab with the ECB and Lancashire medical teams respectively.At this stage, England have yet to make a decision to call up a replacement."
The Lancashire batter made his Test debut for Three Lions against Pakistan in the ongoing Rawalpindi game, where he scored nine runs off ten deliveries in the first innings and remained unbeaten for seven runs in the second one. England are yet to announce the replacement and could make an official confirmation soon.