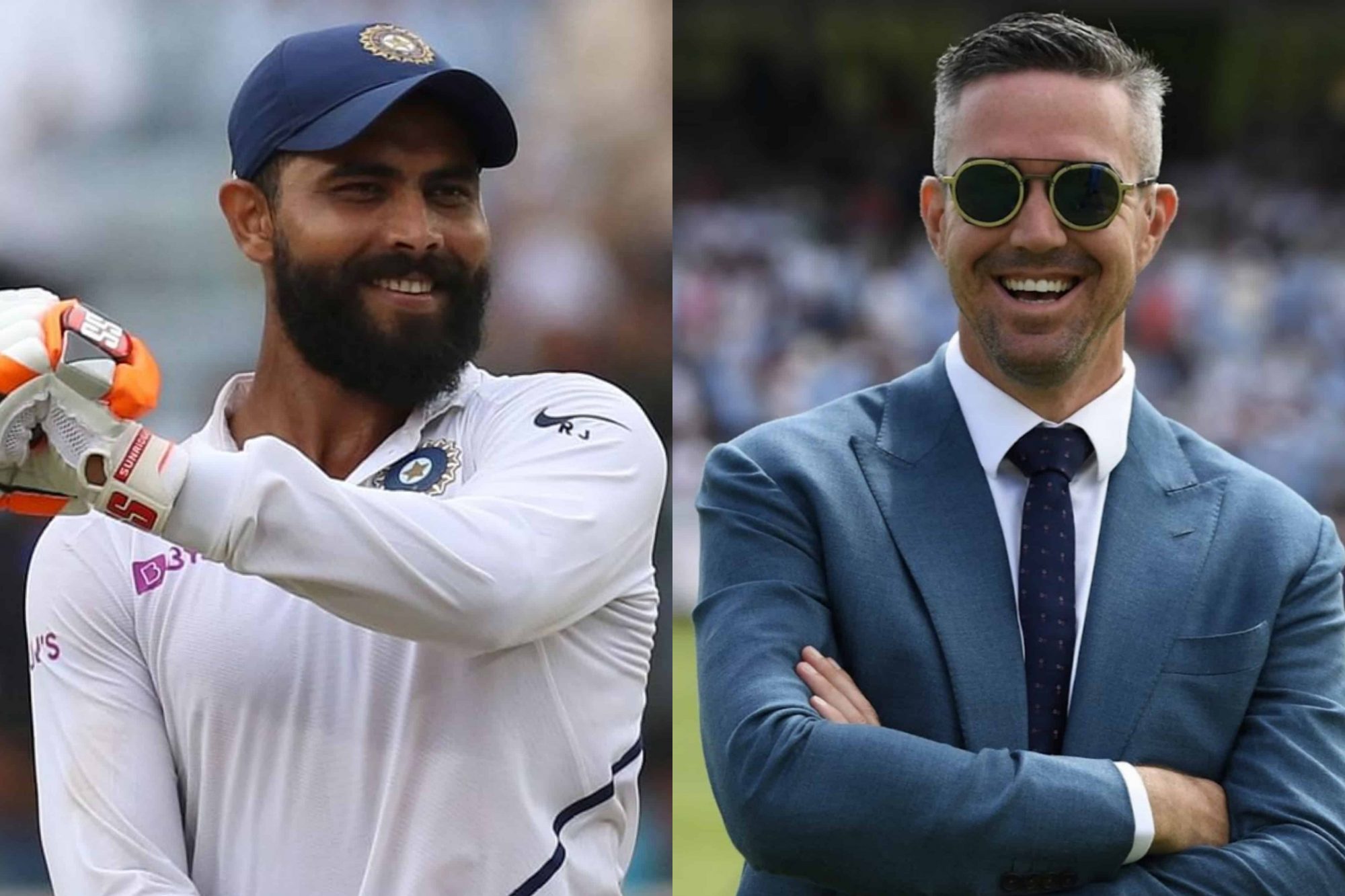 Kevin Pietersen and Ravindra Jadeja | Source: Twitter
Former England captain Kevin Pietersen has expressed disappointment at England's inability to produce a quality left-arm spinner and urged England Cricket to start looking for their own Ravindra Jadeja in the near future.
Calling Jadeja an "absolute superstar", Pietersen in a blog post said England must look for an all-rounder like him who is a left-arm spinner while being good with the bat too.
"It frustrates me that there still isn't an international-standard English left-arm spin bowler who bats," the former England captain said in his blog.
The former English captain has lauded the India all-rounder while alluding to the impact that the Indian all-rounder has had across all the formats of the game. The Englishman further urged the ECB to prioritize developing a player in the mold of Jadeja as he feels that players of such ilk can be priceless for the team across formats.
"Look at what Ravindra Jadeja has done for India in Test match cricket, one-day cricket, and T20 cricket," wrote Pietersen.
"It's the one position that the ECB must be prioritizing. They need to invest in somebody because someone of that ilk is priceless across all three formats," he added.
'Copy What Jadeja Does' – Kevin Pietersen To Young England Cricketers
The former flamboyant batsman also urged the young English cricketers to copy Jadeja's style of play while explaining how replicating Jadeja's role can help the next generation extend their international careers.
"If you're a kid, an emerging player or a county cricketer, copy Jadeja. Copy what Jadeja does because he's an absolute superstar. You'll have a long career as a Test match cricketer for England," the 40-year-old concluded.
England have gone with an all-out pace attack for the opening Test against New Zealand and Pietersen stated that it is indicative of the quality of spin options they have at their disposal.
"It's going to be a very hot week at Lord's England reconsidering not picking a spinner. That just shows us where they are at with the quality of their options," added Pietersen.
Pietersen further added that England must develop a quality left-arm spinner or else their batsmen will continue to struggle against these sort of bowlers.
"They must identify and properly develop a left-arm spin all-rounder or that department will always be a weakness," he said.