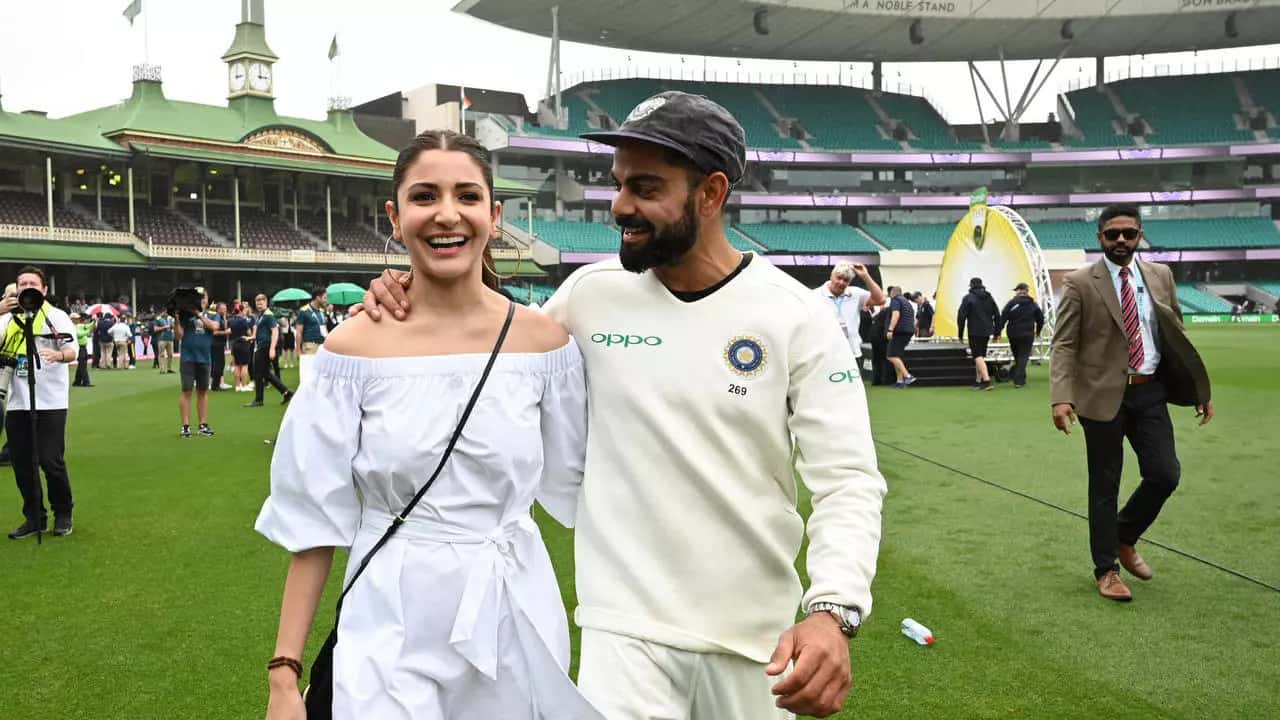 Virat Kohli And Wife Anushka Sharma| Image Source: Twitter
The much-awaited Australia tour of the Indian team will begin after two weeks. India has to play a 3-match ODI in Australia and a four-match Test series after the T20 series. The first ODI match will be played between the two countries on November 27. The four-Test Border-Gavaskar Trophy will be quite exciting on this tour, but Indian captain Virat Kohli will return after playing the day-night Test in Adelaide in this series. Meanwhile, the head coach of the host team, Justin Langer respects Virat Kohli's decision to take paternity leave during the Australia tour.
Kohli's absence could prove to be an advantage for Australia. This seems to be true of head coach Justin Langer as Virat Kohli scored 692 runs during the 2014/15 series and around 300 runs in the series won in 2018-19.
"Virat Kohli is probably the best player I've ever seen in my life for so many reasons, not only batting but his energy and passion for the game, the way he fields," Justin Langer said.
"I cannot believe he displays the energy he does in everything he does and I've got so much respect for him. I've also got respect for him in the sense that he's made this decision (to return to India for the birth of his child).
"He's a human being like all of us… if I was giving advice to any of my players I would always say never, ever miss the birth of your children because it is one of the great things you'll ever do.
"Of course it (Kohli's absence) will have an impact, but we also know that India beat us last time (in 2018-19). They're a very, very good team, we cannot get complacent for a second with or without Virat," Langer added.
Indian players are allowed to begin training in the biosecure bubble in Sydney from November 14. Also, the star player of Australia Steve Smith, Pat Cummins, David Warner along with other Australia players who featured at IPL 2020 has also joined the India players for the mandatory 14-day quarantine period.
India won the series on Australian land for the first time by defeating Australia 2–1, but this time the challenge will be completely different. Mainly for two reasons – the availability of Steve Smith and David Warner, who did not play in 2018.