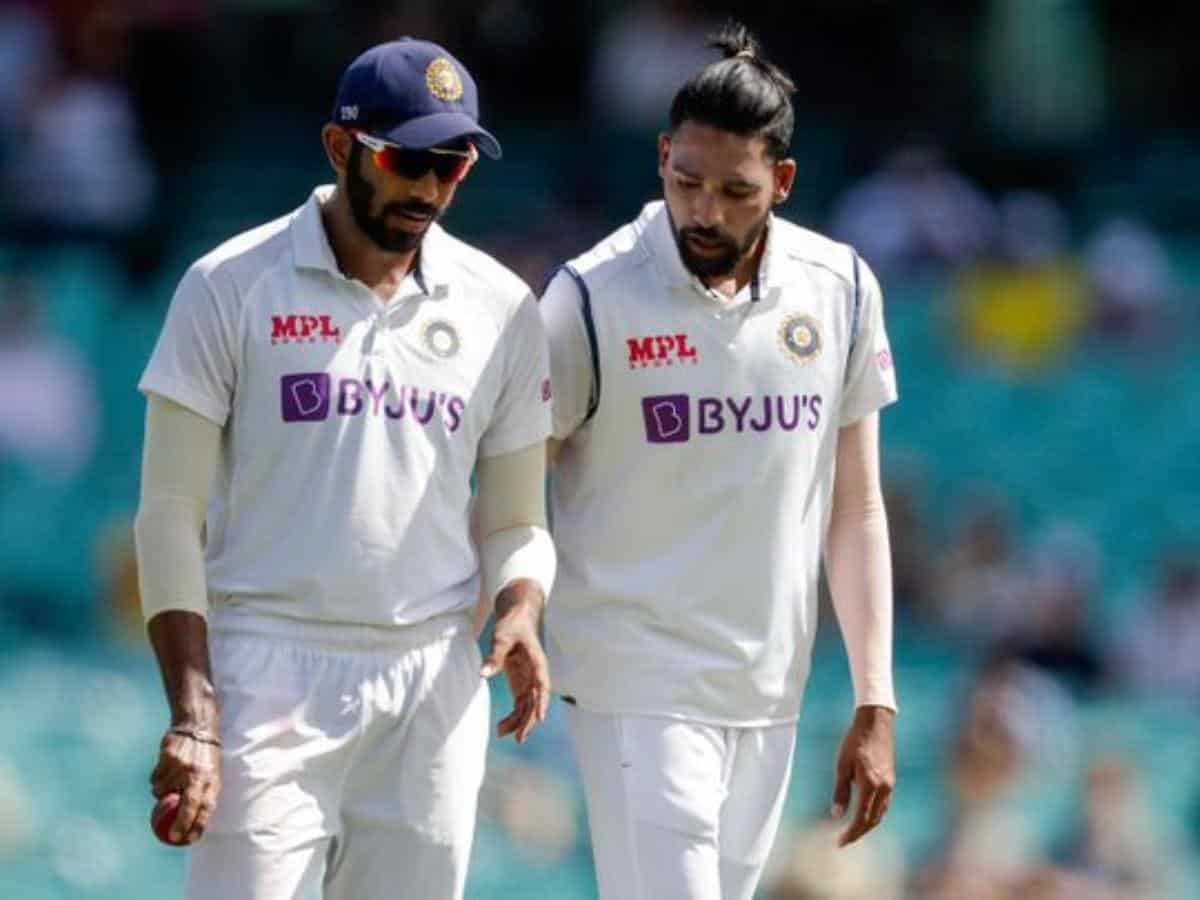 Mohammad Siraj & Jasprit Bumrah | Image: Twitter
An embarrassing incident has come to light during the third Test match being played in Sydney between India and Australia. Actually, some spectators present during the match at the Sydney Cricket Ground have made racist remarks on Team India's fast bowler Mohammad Siraj.
After this incident, the Indian cricket team has lodged an official complaint. During the match at the Sydney Cricket Ground, some drunken spectators abused Mohammed Siraj.
Captain Ajinkya Rahane had complained to the umpires Paul Reiffel and Paul Wilson about this, but now after the third day's play is over, Team India has filed a formal complaint against them. As per sources in the team, some intoxicated viewers made racist remarks on Mohammed Siraj and profanity.
Rather if the renowned journalist Boria Majumdar is to be believed, Mohammed Siraj was called Monkey, 'wa**er, Mother F… by a section of supporters. India's security official also had a chat with the security officers at the SCG with even the ICC Security official present.
According to the team sources, the audience comments were very derogatory. Not only Mohammed Siraj but the team's star fast bowler Jasprit Bumrah was also abused by the Australian audience.
According to the Australian newspaper Daily Telegraph, Team India officials were seen interacting with ICC and stadium security officials outside the Indian dressing room, where Jasprit Bumrah and Mohammad Siraj were also present.
According to the news, drunk visitors were abusing Siraj and Bumrah for the last two days. Captain Rahane said that a spectator sitting at the Randwick end abused Siraj, who was fielding at the fine leg boundary.
This is not the first time that such incident came to light. Australian spectators often do such a move to pressure the visiting teams in Australia, so that the host team can take advantage of this on the field.