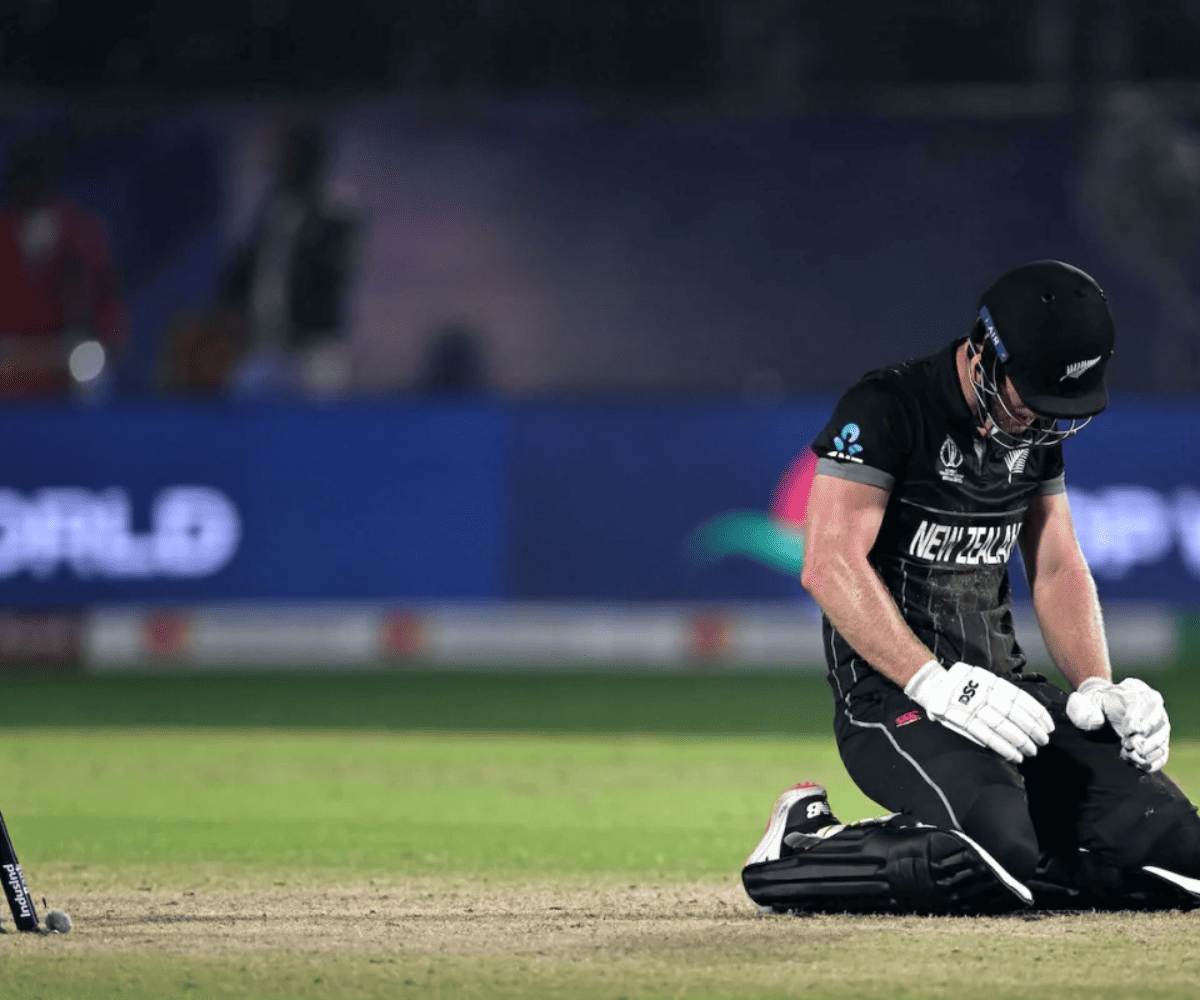 James Neesham | Source: X.com
James Neesham, the New Zealand cricket all-rounder, openly admitted to reliving the dreadful run-out incident from the 2019 final against England when he found himself in a similar situation against Australia in a WC 2023 Clash on Saturday, October 28, in a valiant attempt to steer his team to victory.
Neesham's exceptional fighting effort came to a heartbreaking end when he was run out after scoring 58 runs off 39 balls. The match was a nail-biter, with the Kiwis narrowly missing victory by a mere five runs, bringing back memories of their heartbreak in the ICC World Cup 2019 final.
Here's what James Neesham said as quoted by ESPNCricinfo:

"Actually, that (2019 final) was the first thing I thought of when I was coming off, that it's going to look very, very similar."

"I mean that's the nature isn't it? You want to be desperate, I suppose, in those situations, and you'd much rather get run out on your stomach than on your feet."
Following an impressive string of four wins, New Zealand experienced a downturn with back-to-back losses against India and Australia. Their next fixture is against South Africa on November 1 at Pune's Maharashtra Cricket Association Stadium.