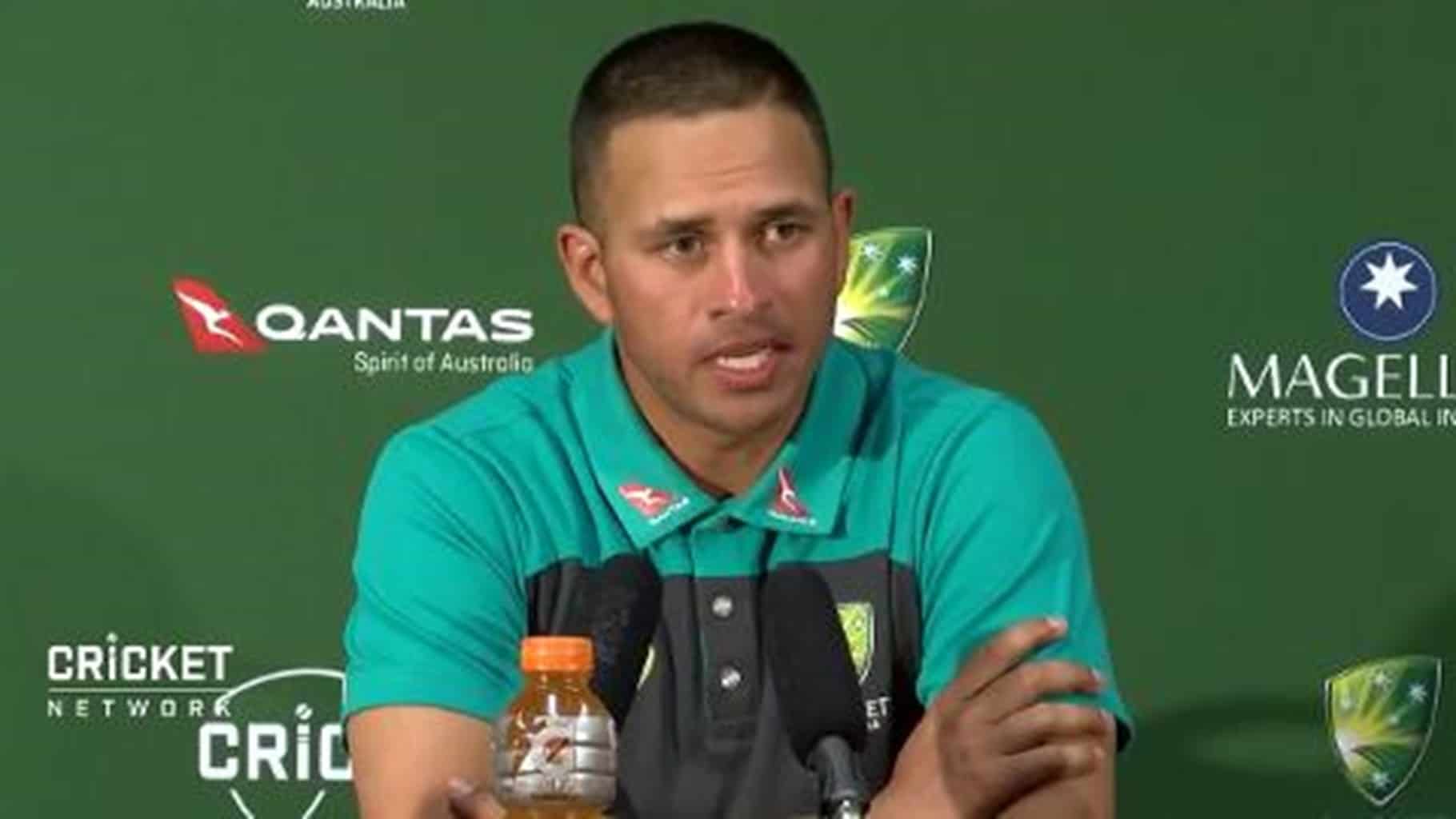 Usman Khawaja | Source: Twitter

The IPL vs PSL has been a pretty common debate among the Indian and Pakistani fans. For some, the Indian Premier League (IPL) is the best league in world cricket while for some Pakistan Super League (PSL) is above all.
Meanwhile, Australian Test batter Usman Khawaja has also shared his opinion on the regular debate in the cricket world.
Khawaja said that all the cricketers in the world intend to play in the Indian Premier League (IPL) as it is far bigger than its Pakistani counterpart, the Pakistan Super League (PSL).
"PSL as a league I think it's right up there in the world. Fast bowling… Pakistan is always unbelievable. It's very strong. Obviously, IPL is the strongest league in the world. Hands down, there's not really a contest there," Khawaja said during a press conference ahead of the first Test between Australia and Pakistan.
"At the end of the day, they have the world come to them and they're the only league in the world to have Indian cricketers. So it ends up becoming the best league in the world. The BBL, the PSL, The Hundred and CPL are all quality leagues and everyone wants to participate in them."
Notably, Khawaja has been part of both the leagues. In 2016, he joined MS Dhoni-led Rising Pune Supergiant as Faf du Plessis' replacement while in 2021, he made his PSL debut for Islamabad United and was their stand-in captain.
Khawaja was born in Pakistan before his family decided to move to Australia. He said that playing in his hometown is special for him and he always wanted to do that but while playing for Australia, his complete focus will on making his team win. 
"The fact that I am playing in Pakistan is special, very special. I always wanted to play in Pakistan as I said down the road. There is that bit of sentiment definitely, but once the game starts you don't think about that stuff."
"I look forward to playing in Rawalpindi, where I went to the old stadium as a kid and have played once. Karachi is also special to my heart, where my relatives live, but since we are in a security bubble there is no chance of meeting anyone," Khawaja added.