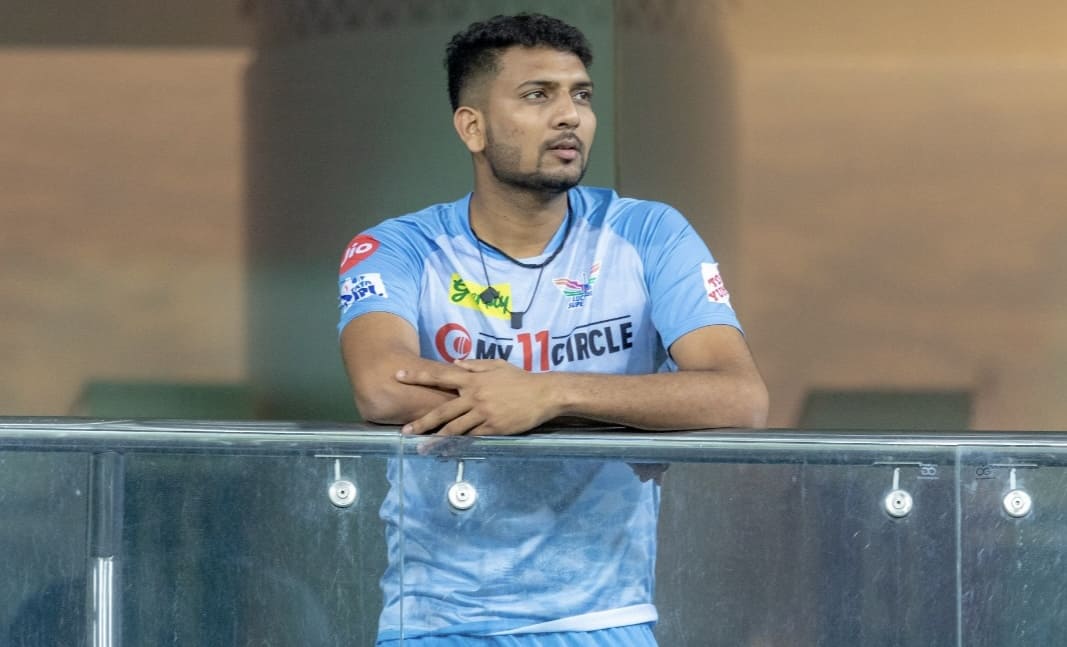 Mohsin Khan | Source: twitter
Lucknow Super Giants registered a narrow five-runs victory over Mumbai Indians in the 63rd match of the Indian Premier League (IPL) 2023 on Tuesday, May 16 at Shri Atal Bihari Vajpayee Ekana Stadium, Lucknow.
In a nail-biting finish, Mohsin Khan took center stage as the match hero. He displayed nerves of steel to defend 11 runs against Tim David and Cameron Green, conceding just five runs and securing a thrilling win for his team.
The last match against Gujarat Titans was a challenging one for Mohsin Khan, who had recently made a comeback for the Lucknow Super Giants after a prolonged period of recovery from a shoulder injury and surgery.
Mohsin was grappling with injuries, and in the post-match conference after Tuesday's match, he revealed that a month's delay in reporting would have resulted in doctors opting for hand amputation:
"I went through a career threatening injury. I once had a feeling that I couldn't play again. Doctors said if I was a month late in that surgery, they might have to cut my hand off. LSG team supported me the most".
The Uttar Pradesh pacer dedicated his performance against Mumbai Indians to his ailing father who was discharged recently from ICU after 10 days:
"It's been a tough time as I was injured, playing after a year. My father got discharged from the ICU yesterday and he was in the hospital for the last 10 days and I did it for him, he would have been watching."
The tall pacer further credited the Lucknow Super Giants team, its owner Sanjiv Goenka, and Gautam Gambhir for showing faith in him despite not having a great time in the last game he played.
"I'm grateful to the team and the support staff, Gautam (Gambhir) sir, Vijay (Dahiya) sir for playing me this game even though I did not do well in the last game."