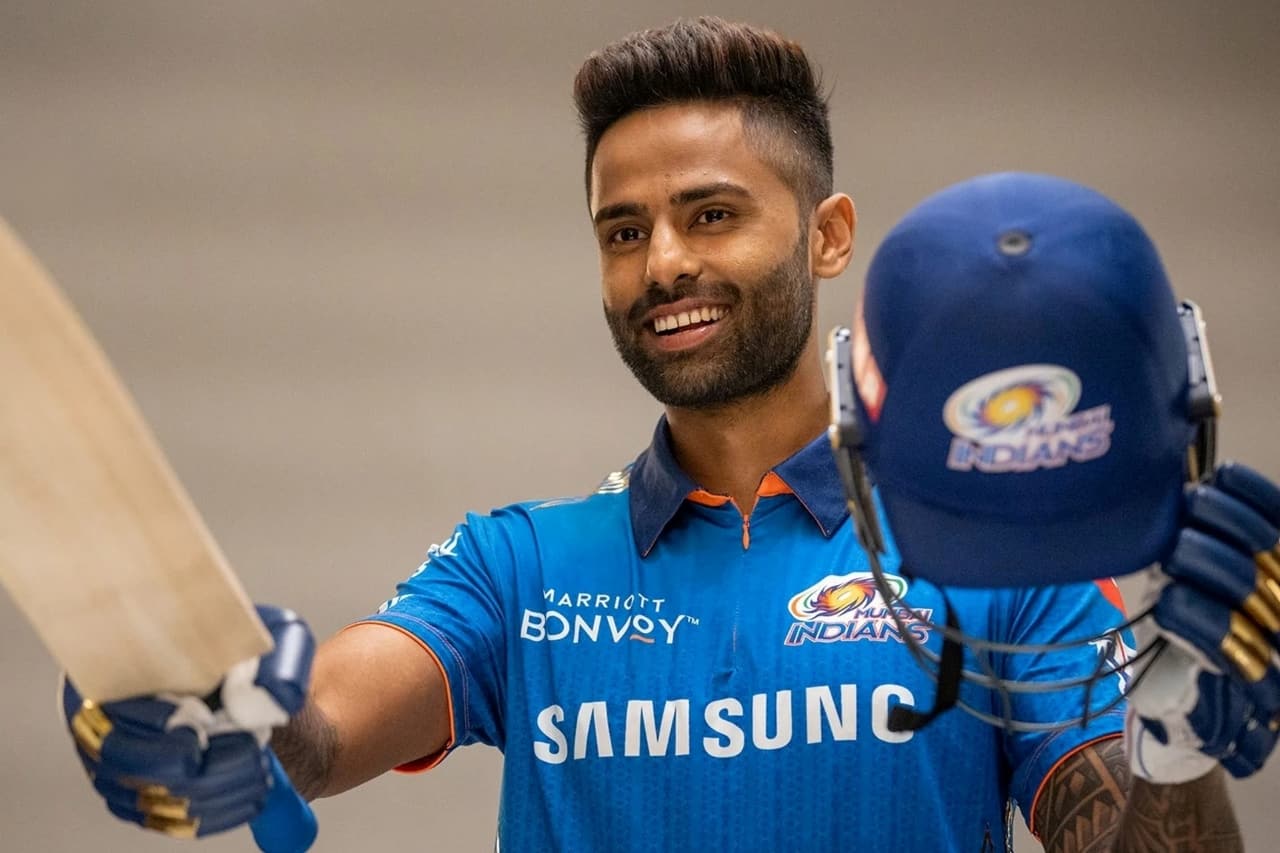 Suryakumar Yadav | Source: Twitter
With just a few hours to go before their opening match against Mumbai Indians, Royal Challengers Bangalore's Harshal Patel has already set the tone with his remarks about AB de Villiers and Suryakumar Yadav, making the build-up to the game all the more exciting.
Suryakumar Yadav's explosive batting skills and 360° ground hitting abilities have earned him comparisons with former South African batting legend, AB de Villiers. Ahead of their match, Harshal Patel has spoken about the challenges of bowling to Yadav, likening it to the challenges he's faced in the past while bowling to de Villiers.
Here's what Harshal Patel told ESPNCricinfo:
"Someone of Surya's calibre, who's in the kind of form that he is in, all you can bank on is your planning and execution. What he does after that is up to him. This is not the first time I have encountered this problem. AB was one step better than Surya, in the sense that he would make you bowl where he wanted."
"Surya will sweep you from almost outside the pitch on off stump. Another ability he has is to take the ball on his body all the time. It's one thing to take the ball on your body and play in front of square but if you are trying to play behind square and if it comes out a little slower or a little faster, it's going to hit you. And you have to be okay with that. I don't think many players are."
Mumbai Indians will be counting on Suryakumar Yadav, currently, the number one batter in the shortest format of the game, to deliver the goods and help the five-time champions make a strong comeback in the tournament this year. They finished at the bottom of the points table last year.