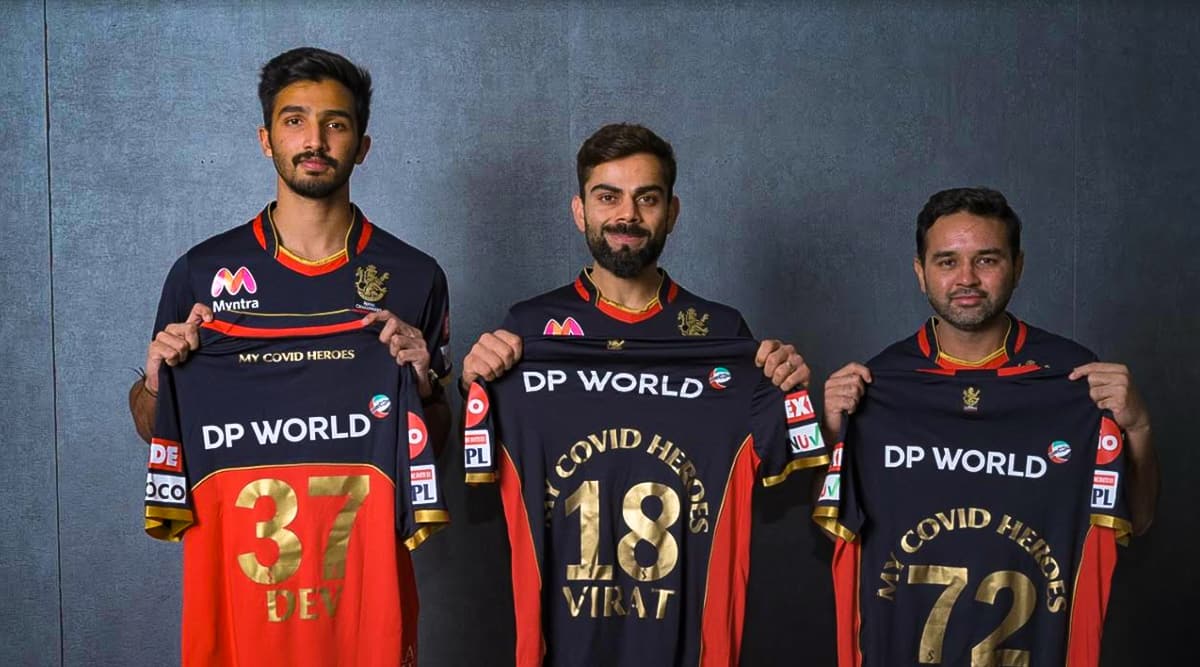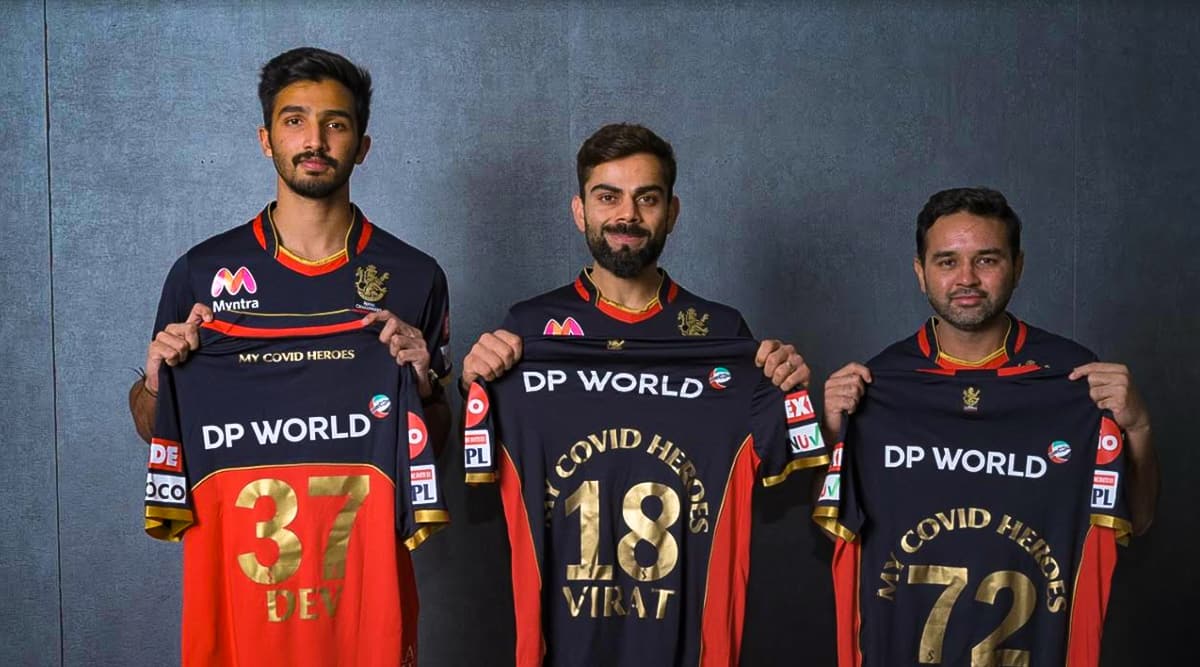 Virat Kohli led-Royal Challengers Bangalore will play the 13th edition of Indian Premier League in the UAE, with 'My COVID Heroes' written on the back of the players' jersey in honour of the Corona warriors.
"To acknowledge the efforts and honour the sacrifices made by these real challengers, RCB team will proudly don a tribute jersey with the message "My COVID Heroes" both during training and matches for the entire tournament. The message will be displayed on the back of both the jerseys," said an RCB statement on Thursday.
RCB's Chairman Sanjeev Churiwala, skipper Virat Kohli, Parthiv Patel and young opener Devdutt Paddikal attended the virtual launch
of the jersey.
"In the past few months, whenever I heard the stories of the COVID Heroes it has given me literal goosebumps. These real challenges have made the country proud and inspired all of us to be more persistent and dedicated to our efforts to build a better tomorrow."
"I am truly proud to wear RCB's "My COVID Heroes" jersey as a sign of solidarity and gratitude to everyone who is right now going the extra mile to support the community at large. They have batted day and night and fought on the field, and I am honoured to call them my heroes", Kohli said.
"Royal Challengers Bangalore has always stood for playing bold in the face of adversities, and we believe that right now these COVID Heroes are embodying this purpose by relentlessly fighting for the greater good.
"Humanity is going to be grateful to them for many generations to come and through this campaign, we wanted to be among the first to pay tribute to their challenger spirit both on and off the field," said Churiwala.