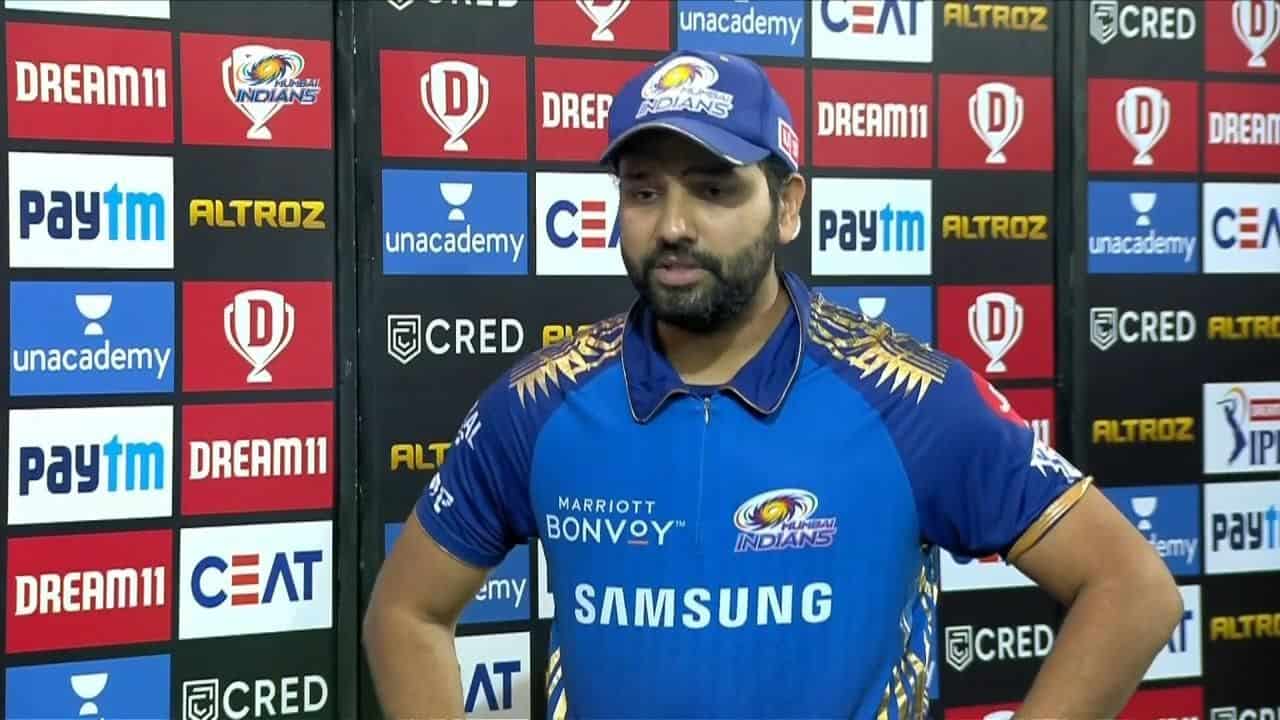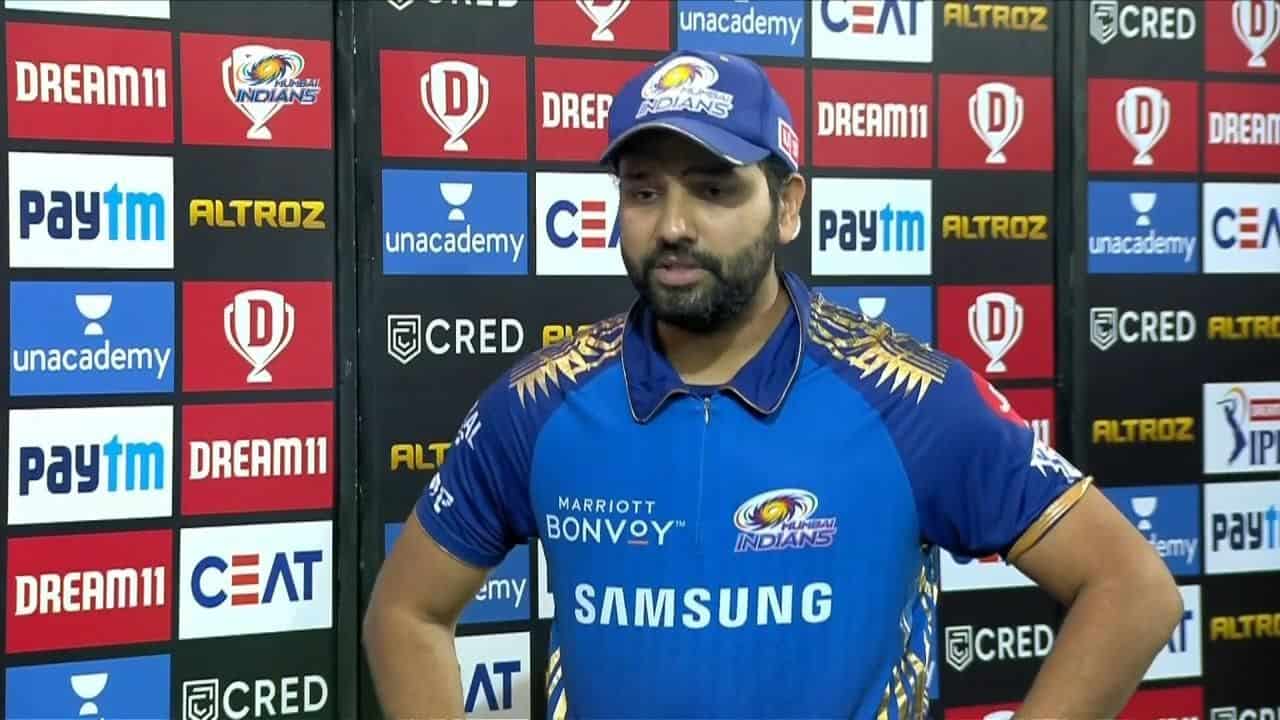 Eoin Morgan, the new World Cup-winning captain of Kolkata Knight Riders, also failed to stop the winning chariot of Mumbai Indians led by Rohit Sharma.
In the 32nd match of IPL 2020, Mumbai defeated Kolkata by 8 wickets. With their 5th consecutive win in the tournament, Rohit's team has once again reached the top of the points table, beating the Delhi Capitals. Both teams have 12–12 points, but Mumbai has a better run-rate.
Batting first, Kolkata scored 148 runs at the loss of 5 wickets. In response, the Mumbai team managed to win the match by scoring 149 runs at the loss of 2 wickets in 16.5 overs. Quinton de Kock, the wicket-keeper batsman and man of the match for Mumbai, scored an unbeaten 78 off 44 balls with 9 fours and 3 sixes, while captain Rohit scored 35 from 36 balls. Hardik Pandya opened his hands in the last and scored 21 runs in 11 balls.
Rohit Sharma's Reaction:
Speaking at the end of the match, Mumbai Indians skipper called this victory as 'special' one. He said that this win would give the team 'plenty of confidence'. He also hailed the team's brilliant performance.
"It's special to chase and win, gives us plenty of confidence. We didn't chase a lot in the first half (of the tournament), think we were clinical with both bat and ball, the expected performance was there. I thought we turned up very well, right from the start. I believe a lot in match-ups, we have got success as a team (doing it) – understanding the match-ups is important but we need to be instinctive at times," Rohit Sharma said.
Rohit Sharma further mentioned that he enjoys batting with Quinton de Kock. He also said that his team is all hungry for the win, they all just want to play.
"I prefer batting with him (de Kock), he's very straightforward, likes to take the bowler from the word go – but I usually like to access the situation. Will let him play the way he wants to, don't want to put any pressure on him. This tournament is very funny, can't take the foot off the pedal at any time, we have seen teams lose at times. The guys are very hungry, they haven't played a lot over the last six months – be it Ishan or Hardik, they want to play and they want to win," he concluded.