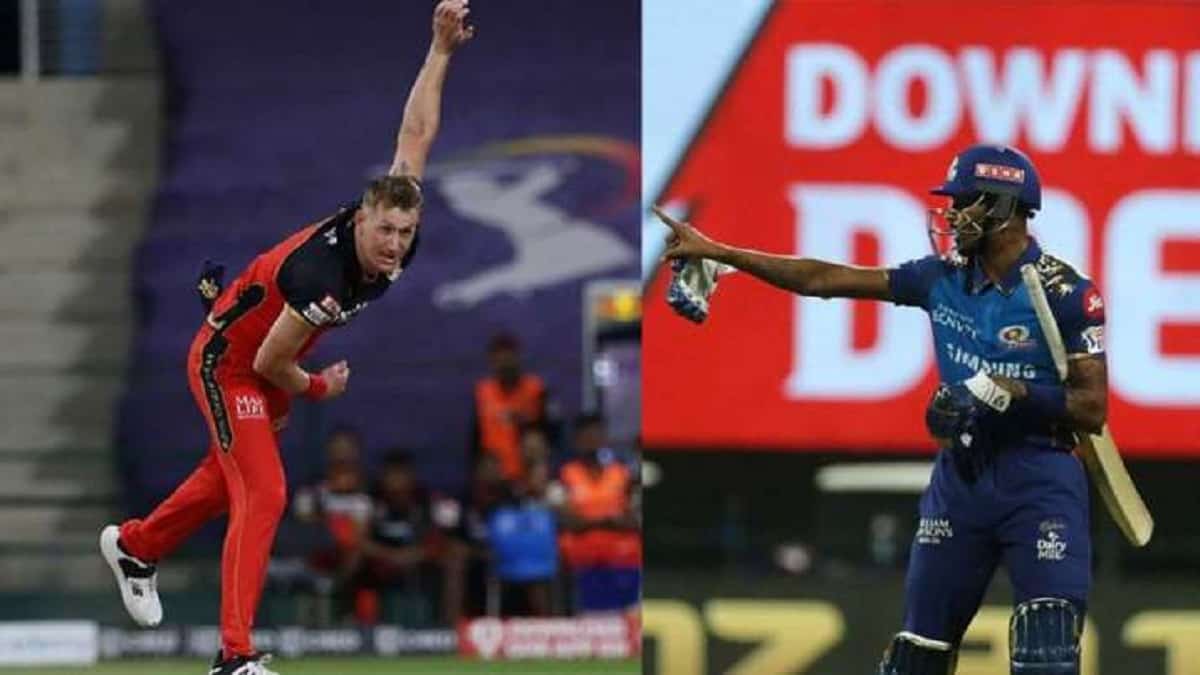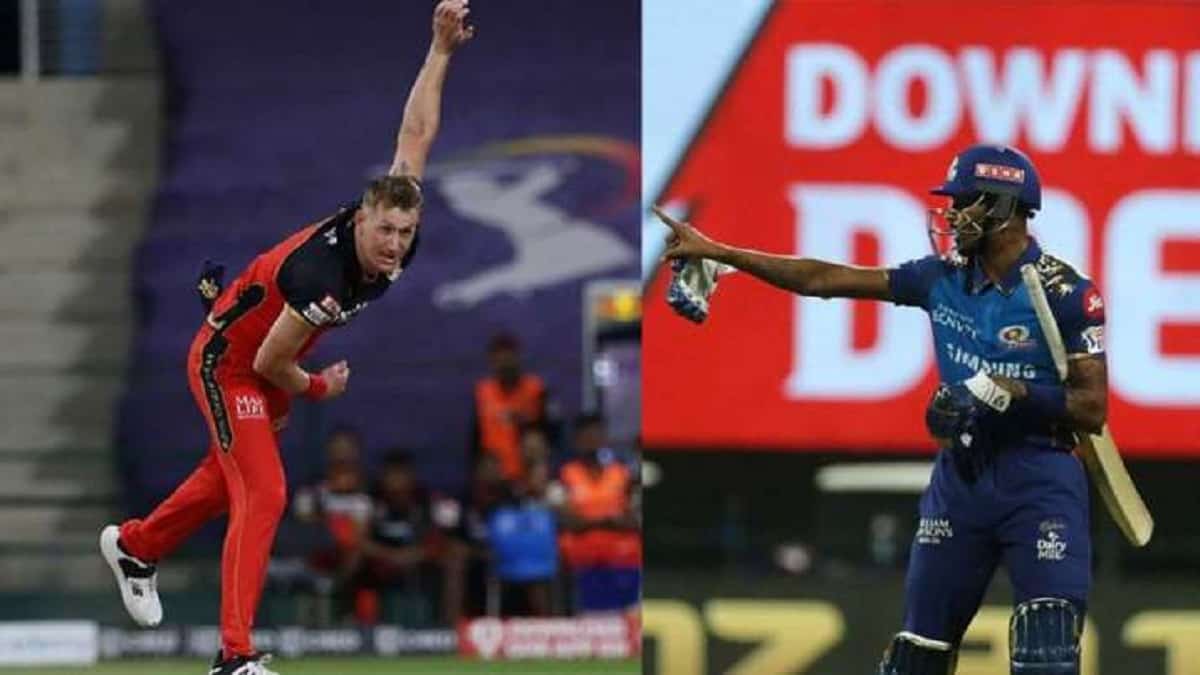 In the 48th match of the 13th edition of the Indian Premier League (IPL 2020), Mumbai Indians faced Virat Kohli led Royal Challengers Bangalore on Wednesday. During the match, Mumbai's all-rounder Hardik Pandya and Bangalore's all-rounder Chris Morris engaged in a war of words. Both these players have been found guilty of breaking the IPL Code of Conduct.
The incident occurred in the 18th over when Mumbai Indians needed only 16 runs more to win the game. In three balls, Mumbai Indians managed three runs, bringing Hardik Pandya on strike. Chris Morris delivered one on the slot that the batsman had little difficulty in dispatching it to the stands. The verbal war began here, which did not particularly seem very serious.
However, on the very next ball, the South African seamer had his back. The 26-year old Indian all-rounder wanted to get one more boundary; unfortunately, all he did was hitting the ball straight to extra cover where Yuzvendra Chahal took the catch. While departing towards the pavilion, the duo exchanged some words while Pandya also pointed his finger towards Morris.
After the match on Wednesday, the IPL official statement said that Morris and Hardik violated the rules.
Chris Morris, Royal Challengers Bangalore all-rounder has been reprimanded for breaking the code of conduct of the Indian Premier League. He had violated the rules against Mumbai Indians.
The IPL official statement said, Hardik Pandya Mumbai Indians all-rounder has violated IPL's Code of Conduct in the match against Royal Challengers Bangalore and has been reprimanded for breaking code of conduct of IPL.
As long as the match is concerned, the defending champions Mumbai Indians won the match by five wickets. Suryakumar Yadav's brilliant innings of 79 runs helped his side in marking a victory against Royal Challengers Bangalore on Wednesday.
Following this win, Mumbai Indians almost secured their place in the playoffs by scoring 16 points. Bangalore's team, on the other hand, has 14 while Delhi Capitals have the same number of points. All three teams are sure to play the playoffs.