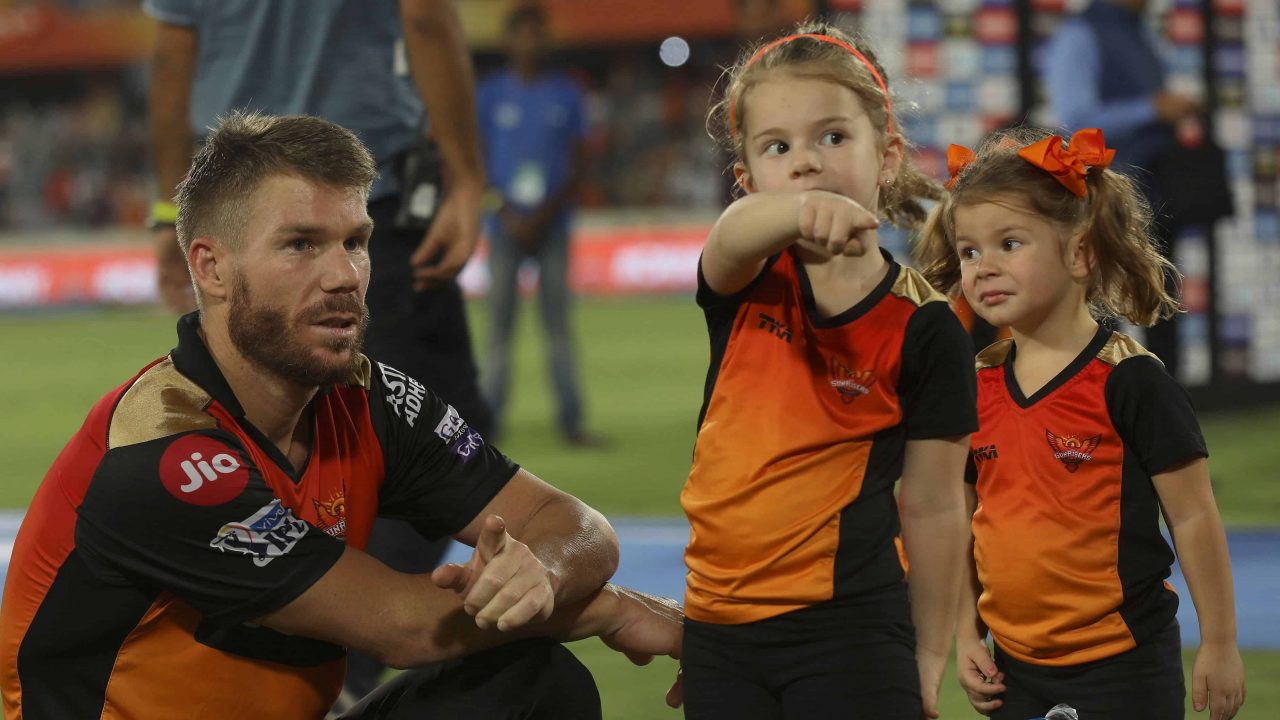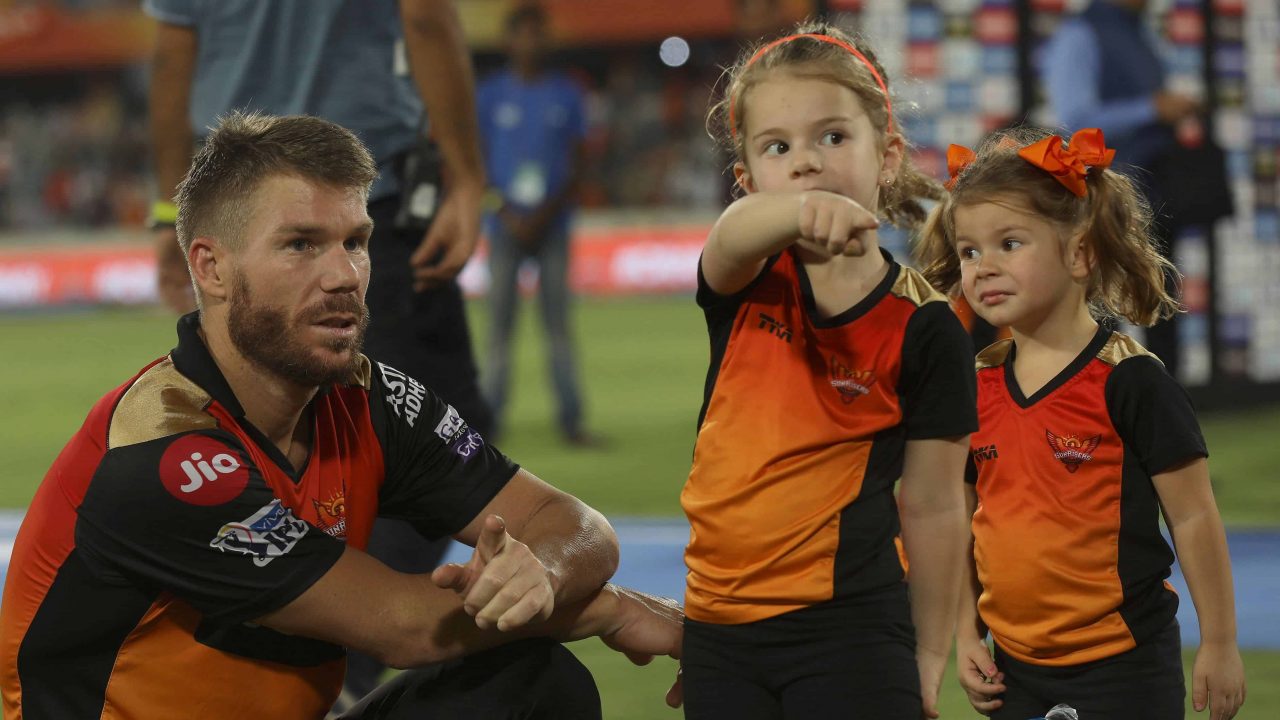 The third match of the Indian Premier League (IPL) 2020 in Dubai is to be played on Monday between Sunrisers Hyderabad and Royal Challengers Bangalore and just ahead of the match, Sunrisers captain's David Warner's family sent wishes for him and the team.
Recently, Sunrisers Hyderabad's captain David Warner shared a video on his Instagram handle in which his daughters appear to wish him good luck for today's match. Not only this, but one of her daughters also asks Warner to try to hit the century.
"Hi, Dad. Good luck. I love you. Good luck in trying to score a 100," the daughters say.
At the same time, David Warner's wife has also sent wishes for the entire team. She says, "Hi darling, all the best for the game tonight. We are all thinking of you and the team. We hope it is a very successful one tonight and you start the season off with a bang."
Due to the increase in the number of cases of Covid-19 in India, this year the world's largest T20 league is being held in United Arab Emirates (UAE) across three venues i.e., Dubai, Sharjah and Abu Dhabi.
In the opening match of the IPL 2020, Chennai Super Kings defeated Rohit Sharma led Mumbai Indians while in the second match, Delhi Capitals defeated Kings XI Punjab in the Super Over. The first match in Sharjah will be played on 22 September between Rajasthan Royals and Chennai Super Kings.
Two matches will be played for a total of ten days. Of these, the first match would start at 3.30 pm (IST), and the second match would start at 7.30 pm. Dubai will host a total of 24 matches. 20 matches will be played in Abu Dhabi and 12 in Sharjah.
The IPL 2020 playoff venues will be announced later. The final will be held on 10 November. The tournament will run for a total of 53 days and thus become the longest-running season in the IPL history.