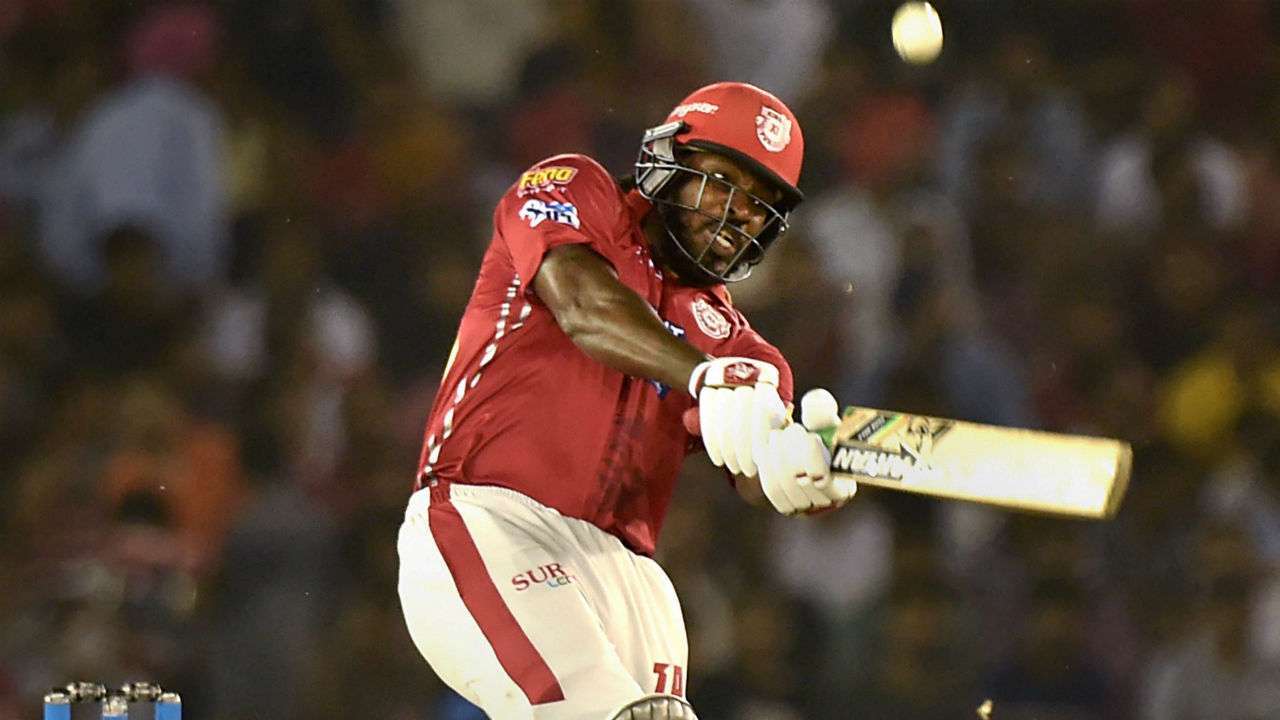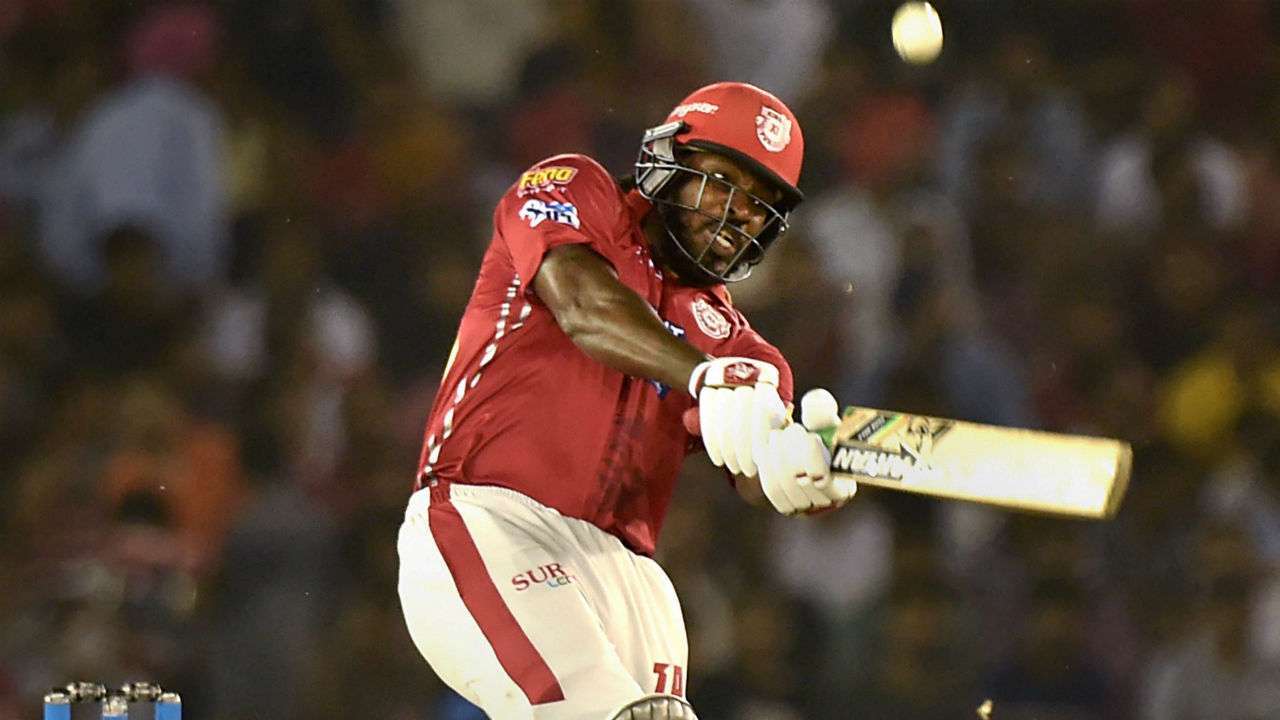 Kings XI Punjab's star batsman Chris Gayle has made history in the 50th match of IPL 2020 while playing against Rajasthan Royals on Friday. He has become the only batsman in the world to hit 1000 sixes in T20. Gayle achieved this by hitting a six off Kartik Tyagi in 18.5 overs against Rajasthan Royals.
However, Gayle missed his century against Rajasthan Royals by just one run as he got clean bowled by Jofra Archer in the very last over for 99. He scored 99 runs in 63 balls with the help of six fours and eight sixes at a strike rate of 157.14.
Chris Gayle and captain KL Rahul (46) shared a great partnership of 120 runs for the second wicket.
When Gayle came out to bat against the Royals' after Archer dismissed Mandeep Singh in the very first over of the Punjab's innings, he was just seven sixes away from 1,000 sixes and as soon as he hit a six off Kartik Tyagi's in 18.5 overs, he achieved the special feat of hitting 1,000 sixes in his T20 career. With this, he has now got 1001 * sixes in T20.
He is also the player to score the most sixes in the IPL. This is his 131st match in the IPL and he has so far hit 349 * sixes here. Kieron Pollard is the second-highest in this list in T20s after Gayle. He has hit 690 sixes. At number three and fourth are Brendon McCullum (485 sixes) and Shane Watson (467 sixes) respectively. At the same time, Andre Russell is at number five with 447 sixes.
As long as match is concerned, Kings XI Punjab lost the match by seven wickets. Earlier in the match, Punjab batted first after losing the toss and posted 185 runs on te board. While Steve Smith led side, chasing 186, easily achieved the target in just 17.3 overs and won the match with 15 balls to spare.
However, following this loss, Kings XI Punjab will remain on the fourth spot of the points table and have more than decent chance of qualifying the playoffs.
Kings XI Punjab, the Royals and KKR, all the teams have six wins in their account in 13 matches.
Kings XI Punjab will play their last game against Chennai Super Kings on November 1 in Abu Dhabi and in case if they lose that game, they will be eliminated as KKR and the Royals have a match each in the first round.