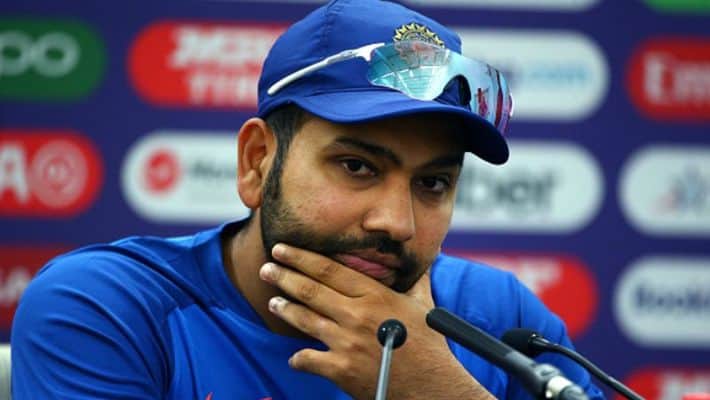 Rohit Sharma| Image Source: BCCI
Mumbai Indians' skipper Rohit Sharma could not play some matches in the 13th season of the Indian Premier League (IPL) as he was suffering from a hamstring injury. Although he has returned to the field and will also be seen playing against Delhi Capitals in the final match of IPL on November 10, there is still a question mark on his departure for the upcoming tour of Australia.
The Board of Control for Cricket in India (BCCI) had announced the squad for the Australia tour last month and they didn't name Rohit Sharma in the squad as he was suffering from a hamstring injury and it was said that he would join the team later if he would be fit.
However, that doesn't seem to be the case, if the BCCI source is to be believed, the 33-year-old will have to clear the fitness test and should be declared fit by NCA to travel to Australia.
"Rohit won't travel to Australia unless he clears a fitness Test conducted by Team India physio Nitin Patel. Unless Patel and the National Cricket Academy declare him fit, Rohit is not going to Australia," the source told Times of India.
KL Rahul has been appointed as the vice-captain of the limited-overs team in place of Rohit Sharma.
The BCCI President Sourav Ganguly has also hinted at his participation in the Test series. As per the new update, it seems that Rohit is unlikely to reach Australia in time for the ODI and T20I series given the quarantine rules are concerned.
The Board is also keeping an eye on him and trying to make him fully fit and available for the Test series as the regular skipper Virat Kohli is likely to miss the 2-3 matches of the Test series as his wife Anushka Sharma is expected give birth to their first child early in January.
"However, we're keen to see that Rohit is fit in time for the Test series, considering that Virat has written to the Board that he may miss as many as three Tests due to personal reasons in January," the source added.