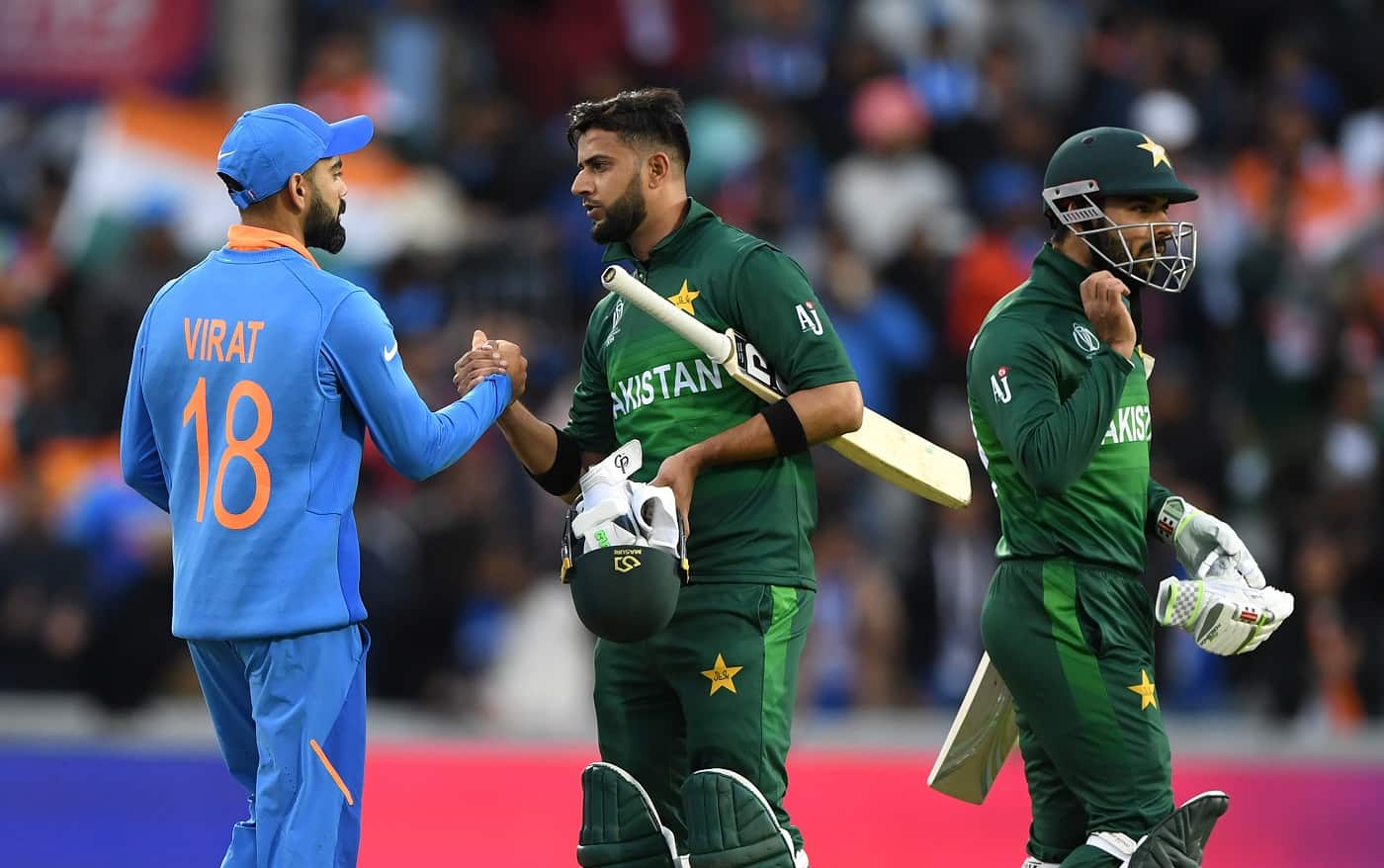 Virat Kohli shakes hands with Imad Wasim of Pakistan after India's victory at Old Trafford | Source: Facebook
Looks like India and Pakistan rivalry is about to revive soon as there have been several reports suggesting that the two nations will soon play a three-match T20I series.
Over the years, the arch-rivals have contested several blockbuster clashes in the gentlemen's game on the international circuit. The bilateral cricket relations between the two neighbouring countries have been suspended since 2012-13 due to heightened diplomatic tensions.
A report in Pakistani Jang newspaper on Wednesday quoted a Pakistan Cricket Board (PCB) official as saying that their cricket board had been asked to "be ready" for a series with India, though no one from India has made any commitment on the series.
"A PCB official said that while there has been no direct discussion with anyone from India, indications are there and we have been told to be ready for such a series," said the report in the Urdu newspaper.
PCB Chairman Ehsan Mani though has rejected speculations that he's in talks with the BCCI for a potential resumption of bilateral cricket relations between the two teams.
Since 2013, India and Pakistan have only played each other in ICC tournaments and the Asia Cup.
India and Pakistan have played eight T20Is against each other in which India have won six of these games, while Pakistan won only one. While, one game between these two sides, the one in the 2007 T20 World Cup, ended in a tie.
Pakistan are scheduled to tour India later this year for the ICC T20 World Cup. The International Cricket Council (ICC) is set to host a meeting soon, where the Board of Control for Cricket in India (BCCI) will have to update about visa and security arrangements for Pakistani players, journalists and fans for the T20 tournament.