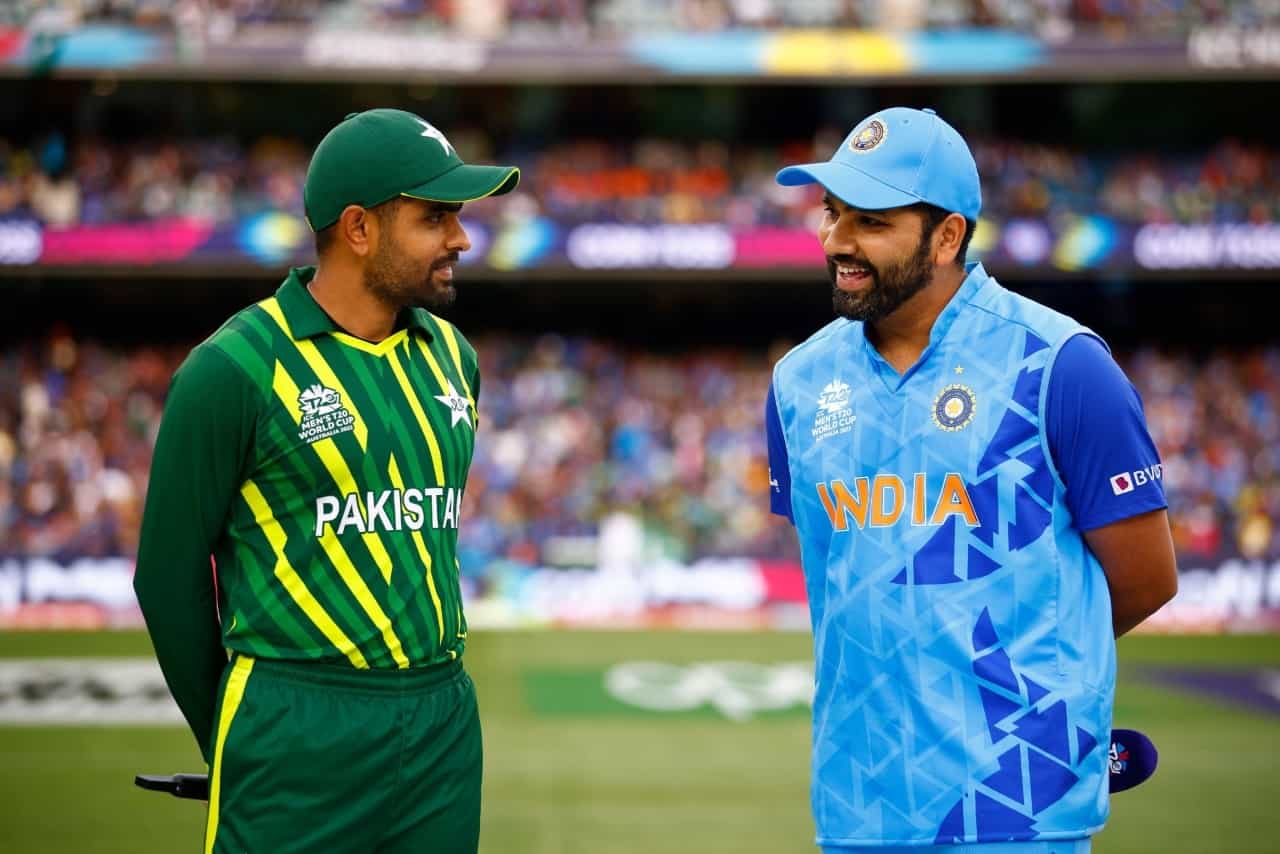 Babar Azam & Rohit Sharma | Source: Twitter
The highly-awaited India-Pakistan match in the 2023 Asia Cup, played on September 2nd at Pallekele Stadium, Kandy, had to be called off due to rain, resulting in both teams earning one point each.
In that game, India won the toss and decided to have a go with the bat first, but it totally backfired as their top order comprising Rohit Sharma, Virat Kohli, Shubman Gill, and Shreyas Iyer got out cheaply.
If it weren't for Hardik Pandya's mind-blowing 87 runs and Ishan Kishan's solid 82-run knock, India would have struggled to even get to triple digits on the scoreboard.
Team India got all out for 266 runs in just under 49 overs, and Pakistan's run-chase never even got off the ground due to non-stop rain, forcing the match to be called off.
Meanwhile, Pakistan and India have secured their spots in the super four stage of the Asia Cup 2023, and they are scheduled to face off once more in the tournament on September 10th in Colombo.
However, in yet another disheartening development, there's a strong likelihood of rain interfering with the game in Colombo on September 10, increasing the odds of the India-Pakistan match being called off once more.