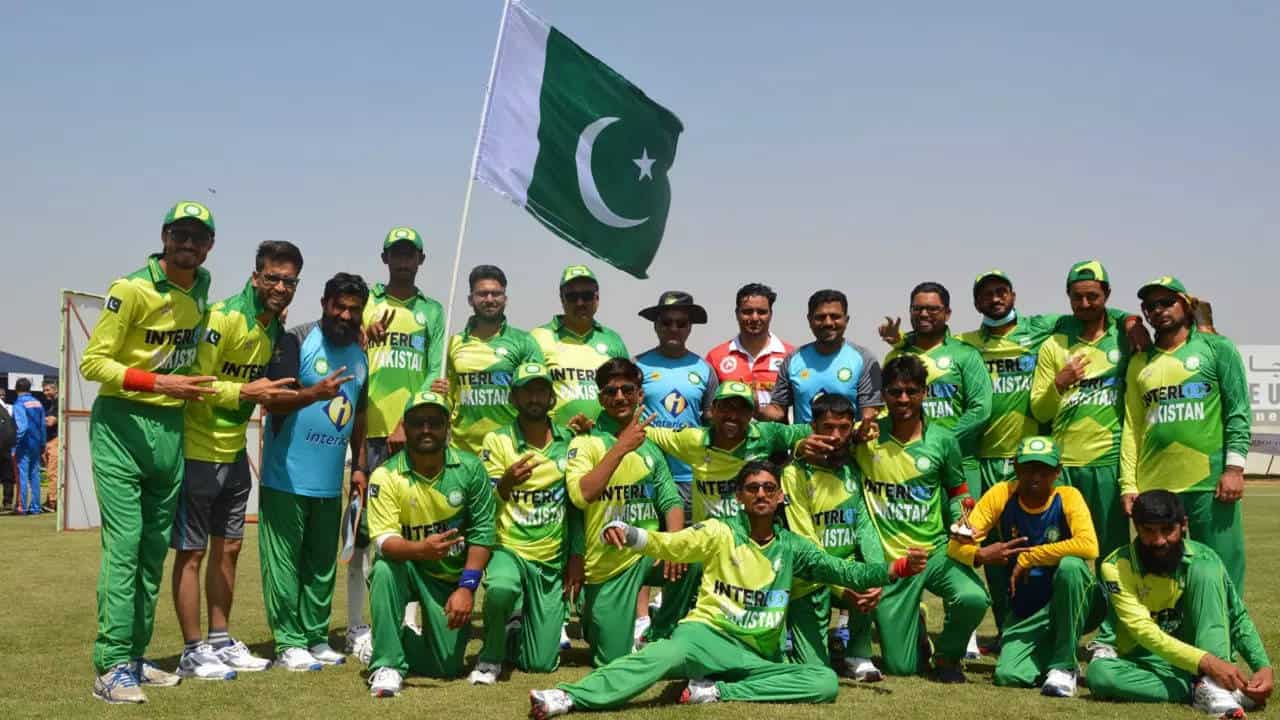 Blind Pakistan Cricket Team | Source: Twitter
In the latest turn of events, the home ministry, on Tuesday (December 6) gave clearance for issuance of visa to 34 Pakistani players and officials participating in the ongoing Blind Cricket World Cup.
The development comes after Pakistan Blind Cricket Council (PBCC) issued a statement claiming that the team could not get visa clearance from the Indian external affairs ministry.
Here's what Pakistan Blind Cricket Council (PBCC) said in a statement earlier on Tuesday:
"This unfortunate incident has left Pakistan Blind Cricket Team in the lurch. Pakistan was a serious contender to win the World Cup as Pakistan has been the runners-up twice in the earlier two edition of this format of World Cups (2012 and 2017) and has beaten the current T20 World Champion India five times consecutively in the last five encounters during two Tri-Nation competitions in 2021 and 2022 and won both the events."
"It was highly likely that Pakistan and India would have locked horns in the final of the ongoing World Cup and considering the current form of Green Shirts, Pakistan had the high chances to win the World Cup.
"As per the available information the Ministry of External Affairs India has denied Pakistan Blind Cricket Clearance on Political Ground. PBCC strongly condemned this discriminating act of India as Sports should be above the regional politics and particularly the Special Persons mega sports events would be treated fairly and all teams must be given equal chances to compete the event. Our counterpart Blind Cricket Association in India pleaded their Govt for Pakistan clearance but nothing was heard."
India approves grant of visas
However, in the surprising turn of events, India agreed to grant visas to their players and support staff for the World Cup in India. The officials said after the Union Ministry of Home Affairs (MHA) agreed to clear the issuance of visas to the Pakistani cricket contingent, the Ministry of External Affairs would now issue the visas to them so that they can travel to India for the ongoing tournament.
India, Bangladesh, Australia, Sri Lanka, Nepal, South Africa and Pakistan are scheduled to take part in the tournament, set to be played from December 5 to 17.
Team India is set to lock horns with Pakistan at the Sir Fort Sports Complex on December 7. The hosts defeated Nepal by 274 runs in their opening match of the T20 World Cup for Blind in Faridabad.